A security deposit is an amount of money held by the issuer of a secured credit card. It typically acts as the cardholder's credit limit, and protects the lender in case the cardholder stops making their payments.
Minimum security deposits for secured credit cards in Canada generally range from $200 to $500, but can be as low as $50. Maximum security deposits can be as high as $10,000.
Understanding how a security deposit works is important before you apply for a secured credit card so you can use it effectively.
Why secured credit cards require a security deposit
With unsecured credit cards, the card provider performs a credit check to determine how risky it is to let the applicant open a line of credit. If a person's credit score and history are satisfactory, the provider essentially trusts that they will make their payments and won't default on their debt.
A secured credit card is typically intended for people without a credit history (such as newcomers to Canada) or strong credit score. Because a credit check cannot help the issuer determine whether the cardholder will pay back their debt in these cases, applicants must provide a deposit as a kind of collateral against non-payment. If the cardholder stops making their credit card payments, the issuer can use the security deposit to pay off any remaining charges.
Secured credit card users must still make their monthly payments, on time and preferably in full. The security deposit is only used if the cardholder stops making payments.
Security deposit requirements from major card providers
Card issuer
Required security deposit
Home Trust Secured Visa Card
Min: $500
Max: $10,000
Refresh Financial Secured Visa
Min: $200
Max: $10,000
Capital One Guaranteed Secured Visa
Min: $75
Max: $300
Neo Secured Mastercard
Min: $50
Max: $10,000
Plastk Secured Credit Card
Min: $300
Max: $10,000
Best Secured Credit Cards in Canada
Compare all different secured credit cards side-by-side and find out the best card that will meet your need with special perks and benefits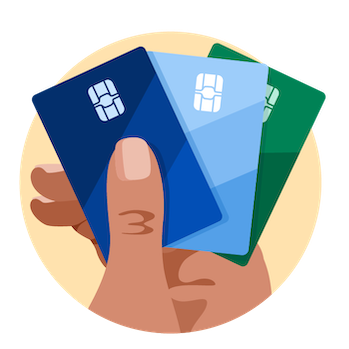 How to fund the security deposit
Each secured credit card provider may have a different preferred method for receiving your deposit. You may be asked to:
Provide your bank account information and allow the issuer to withdraw the security funds.
Send the security deposit via online bill pay.
Send a cheque or money order.
When to pay the deposit
The timing for paying your security deposit will vary based on your card provider's requirements, so it's important to read the instructions carefully. You may only have a set amount of time to send the security funds to your card issuer after your application is approved, so be sure to send the money promptly. If there is a delay, the card provider may rescind their approval.
How much to deposit
You must deposit the minimum required amount for your chosen secured credit card. Beyond that, deciding how much to include in a security deposit means considering the benefits and drawbacks of different scenarios.
For example, providing a large security deposit will give you a larger credit limit, which can help increase your credit utilization ratio (a key factor in building better credit). However, a larger limit may encourage more spending and will also tie up money that could be earning interest in a savings account.
A smaller deposit won't help as much with increasing your credit utilization ratio, but it will ensure you don't spend beyond your means. Carefully consider the requirements of your desired card and what amount makes sense in terms of your spending and saving habits.
Getting the security deposit back
If you (or the card issuer) decide to close the secured card account, security funds will be returned to you. The exact method will vary by provider, but generally the funds will be deposited directly to your bank account.
It can take around 90 days to receive your funds because the card issuer will want to hold onto the deposit until they're certain your balance is paid off in full and there are no pending charges.
DIVE EVEN DEEPER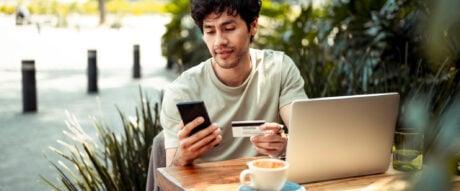 Canada's best secured credit cards are easier to qualify for than traditional credit cards, helping build credit history and repair bad credit.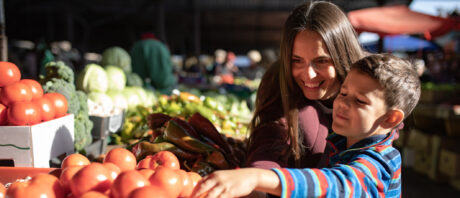 Secured credit cards can help Canadians build their credit — but only when used strategically. To establish a good credit history and improve your credit score using a secured credit card, you'll need to choose the right card, have a solid understanding of the security deposit rules, and pay your bill like clockwork. In most […]