Metal credit cards feel cool and sleek in the hand — and may garner attention when used to make a purchase — but is there anything worthwhile behind the design?
For some consumers, yes. Metal credit cards tend to offer premium benefits in addition to their modern look. But there's a catch: steep annual income requirements prevent many from qualifying.
What is a metal credit card?
Metal credit cards in Canada are typically made of alloys, such as stainless steel, and often boast prestigious perks and rewards programs.
Functionally, metal cards are no different from regular credit cards, but their weight and appearance help them stand out from the traditional card fare.
In the past, like the black credit card, metal credit cards were exclusive in Canada and only available to select clients with premium banking packages. But these days, several premium credit cards are made of metal.
Can you request a metal credit card?
If your current credit card is made of plastic, don't expect your financial institution to give you a metal version by request. Metal credit cards are typically standalone cards with unique features, benefits, fees and conditions. They're only available to those who specifically apply for one and meet qualification requirements. Some highly exclusive cards (like the Centurion) are available by invitation only.
How to get a metal credit card in Canada
If you think a metal credit card could be a good fit for your wallet, consider these steps before applying:
1. Know your metal credit card options
The best metal credit cards in Canada include, but are not limited to the following cards.
2. Compare metal credit cards
To choose the optimal metal credit card for your financial situation, compare the following features:
Welcome bonus. You may stand to gain a sizable welcome bonus of rewards points or cash back when you sign up, so compare welcome offers before you apply.
Rewards program. Metal credit cards often come with some form of rewards program, whether it's points earned from everyday spending or travel miles with popular air carriers.
Annual fee. Fees for metal credit cards can range from $250 to $699, while the average non-metal Canadian credit card carries an annual fee closer to $120. A higher annual fee can mean better perks, but you'll need to decide if the added cost is worthwhile.
Eligibility criteria. Metal cards often have higher annual income and credit score requirements than traditional cards. (More on this below.)
Interest rate. All credit cards charge interest, but not all cards carry the same rate. Your metal card's interest rate will impact how much you owe on outstanding balances, so review your options carefully.
Best Metal Credit Cards in Canada
Compare all different metal credit cards side-by-side and find out the best card that will meet your need with special perks and benefits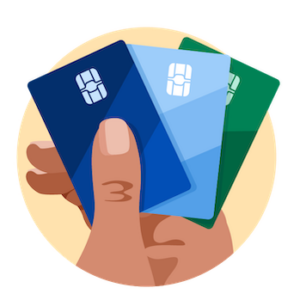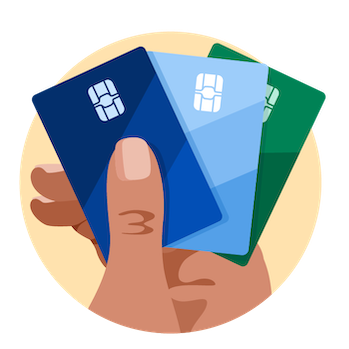 3. Understand eligibility requirements for metal credit cards
Eligibility criteria for metal credit cards vary, but be prepared to meet the following requirements:
Canadian resident with sufficient credit history.
Age of majority in your province or territory.
At least $150,000 in individual annual income (or $200,000 per household).
You typically need a credit score of at least 660 to qualify for a credit card in Canada, which is considered "fair" to "good" by the major credit bureaus — depending on which one you consult. However, you may need an even higher credit score to qualify for a metal credit card since these cards come with steep annual fees and minimum income requirements.
4. Make sure a metal card is worth it
Whether a metal credit card makes sense for you depends on your lifestyle and spending habits. There are certainly valid reasons to have a metal card, such as premium rewards and perks. But getting a card just for its appearance isn't advisable.
Getting a custom metal credit card
As stated previously, you usually can't request a metal card from your issuer — you have to apply for one. However, there are some third-party providers willing to convert plastic cards into metal ones for a fee. Typically, you purchase a design from a provider's website, mail in your plastic card and then receive the custom metal credit card by mail once the order has been processed.
This may sound appealing, but there are major drawbacks to consider:
It's risky to put an active credit card in the mail. Custom card providers typically need your plastic card to complete the conversion process. Sending a debit or credit card by mail is inherently risky and could open you up to identify theft or credit card fraud.
No tap technology. If you're a fan of tap and pay, think twice before you order a custom card. Some aren't equipped to offer this payment method, as it's difficult for the frequency emitted by EMV chips to transmit through metal.
Limited card use. Custom metal credit cards may be too stiff or thick for card readers that require full card insertion, which means you may not be able to use your metal card at ATMs or to complete certain transactions.
How to destroy a metal credit card
If you already have a metal credit card but you need to dispose of it (e.g., it's expired or damaged), here are three ways to do it:
Mail the card back to your provider.
Return the card in person to a bank branch.
Destroy the card at home with a pair of metal snips or shears.
Frequently asked questions about metal credit cards
Which banks offer metal credit cards?
Issuers such as American Express, BMO, CIBC and TD Bank offer metal credit cards.
Can I change my credit card to a metal credit card?
Generally, card issuers and banks do not convert existing plastic cards to metal. But some third-party providers can do it for a fee.