Desperate for a bigger bathroom? Hungry for a kitchen that actually makes you want to cook dinner from scratch? Home improvements can increase the value of your home and your quality of life, but often come with price tags in the tens of thousands — more than many people have in their savings account. 
Twenty-seven percent of Canadians said they'll need to finance at least part of their planned home improvement project, while 7% said they'll need to finance it in full, according to a 2022 survey of Canadian homeowners by HomeStars, an online network of home service professionals.
But, like tile types and paint colors, financing options abound. Here's how to decide if a personal loan is the right way to get the home improvement funds you need.
How personal loans work
Some lenders advertise home improvement loans or renovation loans; fundamentally these are personal loans.
A personal loan is a set amount of money that you borrow and repay on a fixed payment schedule (eg: monthly, bi-weekly, or weekly) over a one to five-year term.
Think of a personal loan as an all-purpose financing option: it operates much like any other loan, with interest charges and fixed monthly payments, but how you use the money is completely up to you.
Benefits of using a personal loan for home improvements
No collateral necessary. Many personal loans for home improvement are unsecured, which means you don't have to put up collateral like your house or other assets. While this means your home isn't at risk of foreclosure if you don't make loan payments, it's important to note that unsecured lenders can still pursue legal action on defaulted loans. 
Faster approval and funding. Some unsecured loans require little more than an application and credit check, which means you can access the funds quickly.
Lower interest rates than credit cards. While the interest rate you're offered for a home improvement personal loan depends on your credit score and borrowing history, it will likely be lower than the interest rate you'd pay if you used your credit card instead. 
Ability to make extra payments without penalties. If you have extra cash on hand, you can usually use it to pay off a personal loan earlier than scheduled, which can save you some interest. Early repayment terms vary by lender, so check your loan agreement before making extra payments.
Drawbacks of using a personal loan for home improvements
Credit history-dependent. If your credit isn't great, it may be difficult or impossible to qualify for a personal loan. Or, you may qualify but at a higher interest rate than you'd like to pay.
Loan limits. If you're planning major renovations, the maximum personal loan amount you can get might not be enough to cover the entire project.
Shorter terms. Many personal loans have a maximum repayment period of five years. If you're borrowing a large amount of money, this may mean bigger loan payments than you're comfortable with or capable of making. 
Higher interest rates than secured loans. While personal loan interest rates are usually lower than other unsecured credit options, like credit cards, they're typically higher than secured methods of financing, like a home equity line of credit or mortgage refinance, both of which involve using your home as collateral.
How to decide if a personal loan is right for your home improvement project
Here are some questions to ask yourself so you can decide on the best type of loan for your renovation project.
Are your costs predictable?
Home improvement budgets can go off the rails, so it's challenging to estimate the perfect loan amount in advance.
If you don't borrow enough money you might encounter a cash crunch, and personal loans don't allow you to increase the loan amount partway through. But if you borrow more than you need, you'll pay more interest than necessary.
If you have a large renovation project in mind with an unpredictable budget, a line of credit (secured or unsecured) might be better able to provide the flexibility you need.
How much money do you need to borrow?
Personal loans aren't usually available for amounts larger than $50,000 (the maximum loan amount depends on the lender and your credit history). This might be plenty to install a tile backsplash in your kitchen or replace your aging carpet, but might not be enough for a complete kitchen remodel.
If you need a large amount, a home equity loan or line of credit may be a better option (and will entail less interest, despite the setup costs).
How much equity do you have in your house?
If you purchase your house with a small down payment or live in a market that hasn't experienced rapid appreciation, you might not have enough equity to absorb a home equity line of credit or cash-out refinance, in which case a personal loan may be your best option.
If you have lots of equity in your house, however, and are planning a major home improvement project, secured financing might end up being the better deal.
DIVE EVEN DEEPER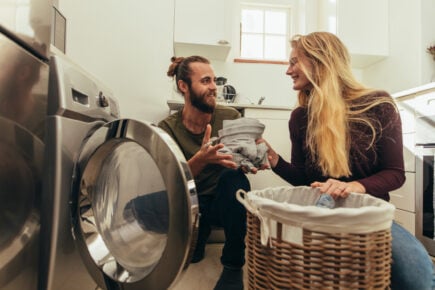 To get a personal loan in Canada, you'll have to meet common requirements around age, residency, income, and credit score.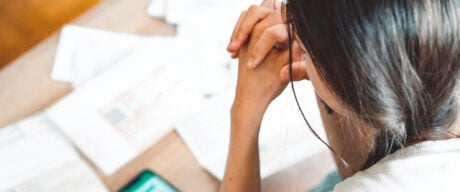 The difference between a line of credit and a loan is that a loan is borrowed as a lump sum, while a line of credit can be used and repaid on an ongoing basis.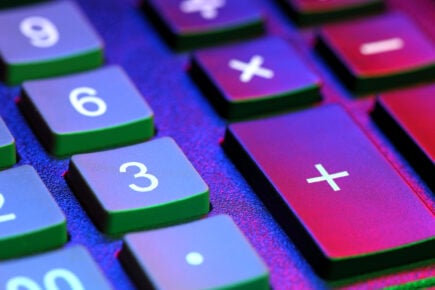 Using a mortgage affordability calculator can help set realistic home buying expectations and show where your finances might need improving.