Rates updated: Sep 06, 2023
Lender

Lender Highlights

Rate

Payment

Term

MCAN

Strong mortgage features.
Very good monthly pre-payment.
Skip payment not available.
Very good annual pre-payment.

5.64%

3 yrs.

Term

Explore Now

MCAN

Strong mortgage features.
Very good monthly pre-payment.
Skip payment not available.
Very good annual pre-payment.

5.84%

3 yrs.

Term

Explore Now

B2B

Strong mortgage features.
Good monthly pre-payment.
Skip payment not available.
Very good annual pre-payment.

5.99%

3 yrs.

Term

Explore Now

Radius Financial

Strong mortgage features.
Very good monthly pre-payment.
Skip payment not available.
Very good annual pre-payment.

5.94%

3 yrs.

Term

Explore Now

RFA

Strong mortgage features.
Very good monthly pre-payment.
Skip payment not available.
Very good annual pre-payment.

5.99%

3 yrs.

Term

Explore Now

Marathon Mortgage

Strong mortgage features.
Very good monthly pre-payment.
Skip payment not available.
Very good annual pre-payment.

6.09%

3 yrs.

Term

Explore Now
Disclaimer: These rates do not include taxes, fees, and insurance. Your actual rate and loan terms will be determined by the partner's assessment of your creditworthiness and other factors. Any potential savings figures are estimates based on the information provided by you and our advertising partners. Mortgage Brokerage Licensed in ON #12984, BC #X301004, MB and AB. Homewise can pursue mortgage brokering activity in SK, NL, NS and NB.
Data source: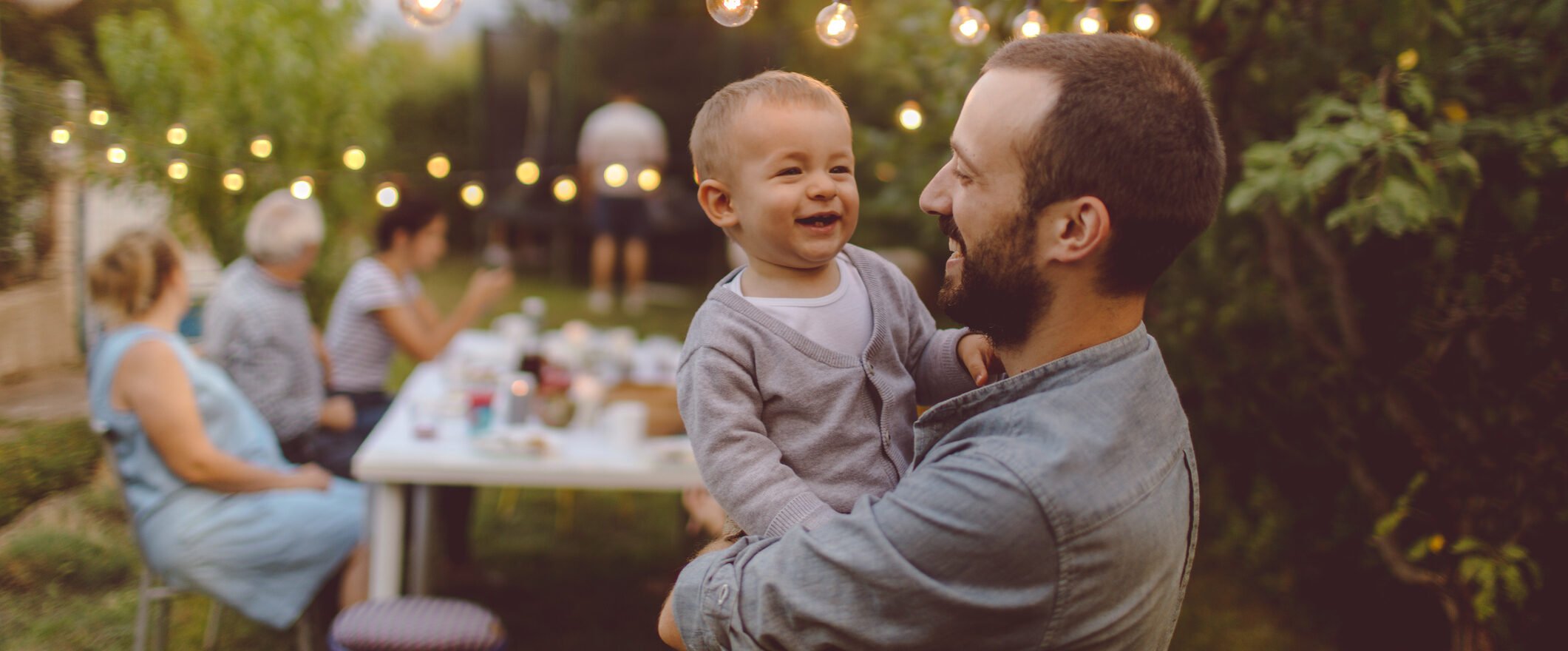 Best mortgage rates
Find the best mortgage rates in Canada.
Compare customized mortgage rates from Canada's best lenders and brokers for free – all in one place
Best mortgage rates from Canada's Big 6 banks
Rates updated September 22, 2023
| Lender | 3-year fixed rate | 5-year fixed rate | 5-year variable rate (closed) | 5-year variable rate (open) | Prime rate |
| --- | --- | --- | --- | --- | --- |
| TD Bank | 6.94% | 6.84% | 6.97% | 8.37% | 7.35% |
| BMO | 7.08% | 6.91% | 7.22% | N/A | 7.20% |
| RBC | 7.14% | 6.97% | 7.23% | 10.53% | 7.20% |
| Scotiabank | 7.04% | 6.84% | 7.65% | 10.40% | 7.20% |
| CIBC | 6.94% | 6.79% | 7.20% | 10.50% | 7.20% |
| National Bank of Canada | 7.09% | 6.88% | 7.24% | N/A | 7.20% |
Posted rates for closed mortgages with amortization under 25 years. Data source: Canada's big six banks
Current 3-Year mortgage rate trends in Canada
Current mortgage rate trends in Canada
Rates updated
This chart shows quarterly average conventional lending rates for mortgages, based on weekly posted interest rates offered by the six major chartered banks in Canada.
Data source: Bank of Canada
| Current mortgage rates | |
| --- | --- |
| 1-year | N/A |
| 3-year | N/A |
| 5-year | N/A |
Posted mortgage rates from Canada's chartered banks
The following rates apply to conventional mortgages, or those based on down payments of 20% or more. These rates do not include the discounted rates you may see elsewhere on this page.
| TERM | CONVENTIONAL MORTGAGE RATES |
| --- | --- |
| 1-year fixed | 7.89% |
| 3-year fixed | 7.04% |
| 5-year fixed | 6.84% |
| Prime rate | 7.20% |
Based on average weekly conventional mortgage interest rates posted by the major chartered banks. Data source: Bank of Canada
Canadian mortgage rate update: September 2023
In the first week of September, posted one- and five-year fixed mortgage rates inched up at a number of major lenders, making mortgage shopping especially difficult. Five-year terms remain the more affordable option, which could make buyers think twice about opting for shorter-term mortgages that would allow them to renew — and hopefully score a lower rate — in 2024 or 2026.
According to the Bank of Canada, the average posted rate for a one-year, fixed-rate mortgage was an eye-watering 7.89% as of September 8. At an average rate of 7.04%, three-year fixed-rate mortgages might look more attractive, but they require borrowers to pass the stress test at a brutal 9.04%.
Don't let your bank's posted rates make you hyperventilate, though. They're meant to be negotiated down, and should be closer to the rates found on our table above. Lenders were still offering five-year fixed rates below 5.5% on certain mortgage products as of September 8.
Variable mortgage rates remain pinned to the clouds. On September 6, the Bank of Canada held its overnight rate at 5% after increasing it by 25 basis points in both June and July. Since March 2022, variable-rate mortgage holders have seen their rates rise 10 times — and 475 basis points.
While most buyers have steered clear of variable rates this year, homeowners locked into variable-rate mortgages don't necessarily have that option. The Bank of Canada's next overnight rate decision is scheduled for October 25, 2023. The Bank was expected to hold the overnight rate in September, but the door is open for another increase in October.
The Financial Consumer Agency of Canada recently released a set of new guidelines for the country's mortgage lenders to follow when dealing with borrowers whose finances have been pushed to the breaking point by higher interest rates. If you're having trouble making your mortgage payments, or are having to make uncomfortable decisions to stay on top of your mortgage, reach out to your lender or mortgage broker immediately to find out what assistance or payment flexibility might be available to you.
Other calculators to inform your next mortgage decision
Introduction to 3-year fixed mortgage rates in Canada
If you have a three-year fixed-rate mortgage, your mortgage payments are locked in for three years, even if interest rates rise or fall during your term.
At the time you're applying for a new mortgage or renewing an existing one, fixed mortgage rates have historically been higher than variable rates, which fluctuate along with a lender's prime rate. That doesn't mean that variable-rate mortgages are cheaper in the long term: If a bank's prime rate rises during your term, your mortgage rate will rise, too.
How are Canadian 3-year fixed mortgage rates determined?
Two factors determine the three-year fixed mortgage rates you're offered: the government bond market and your finances.
The bond market
Financial institutions invest in government bonds — which are generally stable investments — to create a reliable profit flow. When interest rates rise, however, bond values decrease, and banks lose money. To offset this, banks will raise interest rates on fixed-rate mortgages.
Here's a simple way of thinking about it: when the yield on three-year government bonds go up or down, three-year fixed mortgage rates eventually follow suit. The same goes for two- and five-year bonds and fixed mortgage rates that correlate with those terms.
Your financial situation
The bond market influences fixed mortgage products, but the actual rate you're offered depends on your financial situation, including:
Your credit score. The better your credit score, the less risk you pose as a borrower. Lenders are typically more willing to offer lower rates to borrowers who they believe will pay them back in full.
Your down payment amount. Making a larger down payment means applying for a smaller mortgage, which creates less risk for your lender, and can help reduce or eliminate mortgage insurance payments. It may also signal an ability to prioritize your spending, which is important when trying to secure a mortgage.
Other debts you may have. If you're carrying a heavy debt load, lenders may question your ability to pay them back. That may result in them offering you a higher interest rate.
Is a 3-year fixed-rate mortgage right for you?
When deciding if a fixed-rate mortgage of any length is right for you, consider the following:
Portability. If you sell your home and buy a new one during your mortgage term, your lender may allow you to port your current mortgage to your new property. This can allow you to break your mortgage without paying penalties.
Prepayment options. If you think you might increase your monthly payments or make a lump-sum payment as a way of paying off your mortgage faster, check the mortgage terms.
Penalties. Breaking or prepaying too much of a fixed-rate mortgage can trigger heavy prepayment penalties. Make sure you understand how much you might have to pay if you break your mortgage unexpectedly.
Pros and cons of 3-year fixed-rate mortgages
Pros
No surprises with your monthly cost. You'll know what your mortgage payments will be for a full three years, which can make budgeting and long-term financial planning easier.
Term length could be a good fit. A "good" term length really depends on each person's particular situation. That said, a three-year term could be a good fit if you think you might move or sell if you took out a mortgage with a longer term, which could cost you more in prepayment penalties.
Easy to understand. Fixed-rate mortgages are as set-it-and-forget-it as mortgage products come. You shouldn't have to think about your mortgage until it's time to renew.
Cons
Life happens. It's hard enough to know what will happen tomorrow, let alone three years from now. Staying in the same home for that long may not be feasible. If you have to move, for example, you might have to break your mortgage.
You'll face penalties if you sell before your term is up. Breaking a fixed-rate mortgage can result in you paying pre-payment penalties. They can be especially disruptive if you aren't selling your house and don't have an infusion of cash to fall back on.
No benefits if rates fall. If fixed mortgage rates decline during your term, you won't be able to take advantage unless you break your mortgage.
How to choose the best 3-year fixed mortgage rate
When choosing a mortgage, the interest rate is just one factor. There are other aspects you need to consider before deciding on the final make-up of your mortgage. Some are general and apply to all home loans, others are more specific to fixed-rate mortgages.
Amortization length
Amortization refers to the total amount of time it will take you to pay off your mortgage in full. In Canada, the longest amortization you can get with a down payment of less than 20% is 25 years. With a down payment greater than 20%, you can find an amortization of up to 35 years, though these are uncommon.
Some borrowers opt for shorter amortization periods because it means paying less interest overall. But that does mean higher monthly payments.
Fees
Discuss all the fees and additional costs with your lender or mortgage broker early in the mortgage application process. Doing so will give you more information to work with when comparing different mortgages.
Prepayment penalties
Prepayment penalties are fees you may incur if you pay off all or part of your mortgage before the end of its term. They're an important consideration if you have to sell your home before the term expires.
The way a lender calculates prepayment penalties depends on your specific lender and mortgage contract. For fixed-rate mortgages, the penalty charge is usually the higher of:
Three months' interest on the prepayment amount, or
The interest on the prepaid amount for the remainder of the term, which is calculated using an interest rate differential (IRD). The interest rate differential can vary by lender but is often calculated as the difference between your current mortgage rate and the rate currently posted by the financial institution.
Portability
Porting a mortgage occurs when a lender allows a homeowner to transfer the mortgage she had on a home she just sold to a newly purchased one. This allows the borrower to break a mortgage mid-term without having to pay a high prepayment penalty.
When you port a mortgage, you generally get to keep your current interest rate if your new mortgage is smaller than your original one. If your new mortgage is larger, you'll likely be offered a blended mortgage, in which your previous mortgage rate is combined with your lender's current market rate.
You can only port a mortgage with the lender you originally signed your mortgage contract with.
Open vs. closed mortgages
Three-year fixed-rate mortgages in Canada are typically considered closed mortgages. With a closed mortgage, your contract terms are set for the duration of your mortgage term. Making changes to your payment schedule could mean breaking your mortgage contract and paying penalties.
Open mortgages allow borrowers a little more flexibility in how they pay back their loans. With an open mortgage, you can increase your payment frequency and make lump-sum payments without being charged any prepayment penalties. The interest rates on open mortgages tend to be higher than those attached to closed mortgages.
Alternatives to three-year fixed-rate mortgages
Choose a variable rate
A variable-rate home loan might offer a lower interest rate and generally have fewer penalties if you break your mortgage or refinance during your mortgage term.
If your variable rate spikes during your term and you become worried that you won't be able to make your mortgage payments, most lenders will allow you to switch to a fixed rate for the remainder of your term.
Choose a different term
Both shorter and longer term fixed-rate options are available. In fact, the most common mortgage type in Canada has historically been a five-year term.
Shorter-term mortgages often have lower rates than longer-term rates, but if demand for these products is high, like it has been at points throughout 2023, they may creep higher than the rates attached to loans with longer terms.
What happens at the end of your 3-year mortgage term?
As the three-year mark approaches, you'll have several options: renew, refinance or replace.
If you elect to renew your mortgage, your lender will send you a renewal statement that contains details of your renewed contract, such as the term and interest rate. If all looks good, you simply sign the document and your mortgage will continue on seamlessly.
But if you're not entirely happy with the new mortgage contract — maybe you want a lower interest rate or a shorter amortization period — you could try to refinance your agreement to get more favourable terms.
You also have the option of comparing current mortgage rates and going with a new lender. While you might get a better rate with a new lender, keep in mind that there may be additional costs, such as setup and appraisal fees.
What's a good 3-year fixed mortgage rate?
The short answer: A good 3-year fixed mortgage rate is the lowest rate you can qualify for based on the amount you need to borrow and the specific loan features that best fit your finances.
The longer answer to this question requires some historical context. According to the Bank of Canada, the average 3-year mortgage rate posted by Canada's major chartered banks was:
6.89% on August 16, 2023.
5.64% on August 17, 2022.
3.75% on August 21, 2013.
5.65% on August 20, 2003.
8.25% on August 11, 1993.
13% on August 17, 1983.
Fixed mortgage rates rose substantially during the second quarter of 2023, and should continue stretching home buying budgets for the rest of the year. Looking back over the past decade, mortgage rates in 2023 are actually quite high.
Forecasting 3-year fixed mortgage rates
Canada's three-year fixed mortgage rates can be hard to predict with any accuracy, especially over the long-term. Even short-term fixed-rate predictions can be tricky.
If you notice a sustained upward or downward trend in the three-year government bond yield, history tells us that three-year fixed mortgage rates tend to move in the same direction. But when they'll move, how much they'll fluctuate, and how long they'll stay at their new levels is hard to pinpoint.
How to qualify for the lowest 3-year fixed mortgage rate
Though lenders may have different mortgage qualification criteria, there are some time-tested ways to qualify for the lowest mortgage rate.
Improve your credit score
The best mortgage rates generally go to borrowers with a credit score of 680 and higher. Lenders perceive borrowers with high credit scores as lower risk.
You're still likely to be considered for a mortgage with a score of 600 and above, you just may not necessarily be offered the best rates.
Maintain low debt service ratios
Lenders will look at two debt service ratios when deciding whether or not to give someone a mortgage with the best rates: Gross Debt Service (GDS) and Total Debt Service (TDS) ratios.
Your GDS ratio is the percentage of your pre-tax household income that goes toward housing costs, which include not only mortgage payments but also utilities and property taxes. Your GDS radio should not exceed 39% of your yearly gross income.
Your TDS ratio includes your GDS, plus any other debts you are carrying, including student loans and credit card debt. Your TDS ratio should not be more than 44% of your pre-tax household income.
The lower your ratios are, the better chance you have of getting the most favourable mortgage rates.
Increase your down payment
Saving a larger down payment isn't always easy, but making a bigger initial payment can work wonders for your mortgage.
You'll borrow less, which will decrease your overall mortgage costs. And by proving you can save money and prioritize homeownership, lenders may see you as less risky and worthy of a lower interest rate.
Making a significant down payment of 20% or more will free you from having to buy mortgage default insurance, too, an ongoing cost that otherwise gets added to your monthly mortgage payments.
Why it's important to compare 3-year fixed mortgage rates before applying
The rate of interest charged to finance a home purchase, also called the mortgage rate, has a huge impact on the total cost of your loan.
Getting the lowest rate possible can significantly lower the overall cost of your mortgage. Here's an example that illustrates just how much you can save by shaving 0.3% off of a three-year fixed mortgage rate. For the home purchase, we'll use the following figures:
Home price: $400,000.
Down payment: $80,000.
Mortgage amount: $320,000.
Amortization: 25 years.
If your rate was 5.5%, you would pay $265,975 in total interest over the course of your mortgage. If your rate was 5.2%, you'd pay $249,320 — a difference of $16,655.
Use APR for accurate 3-year fixed mortgage rate comparisons
When comparing mortgage rates, compare annual percentage rates (APRs) — not just the advertised interest rates. The interest rate is the set percentage a lender charges you to borrow money. APR combines the interest rate, fees and other closing costs set by the lender into a number that represents the complete cost of the mortgage.
Frequently asked questions about three-year fixed mortgage rates
What's a good three-year fixed mortgage rate?
As of September 5, 2023, you could find a three-year fixed rate for around 6%. That rate can change based on your credit score, down payment amount and home purchase price.