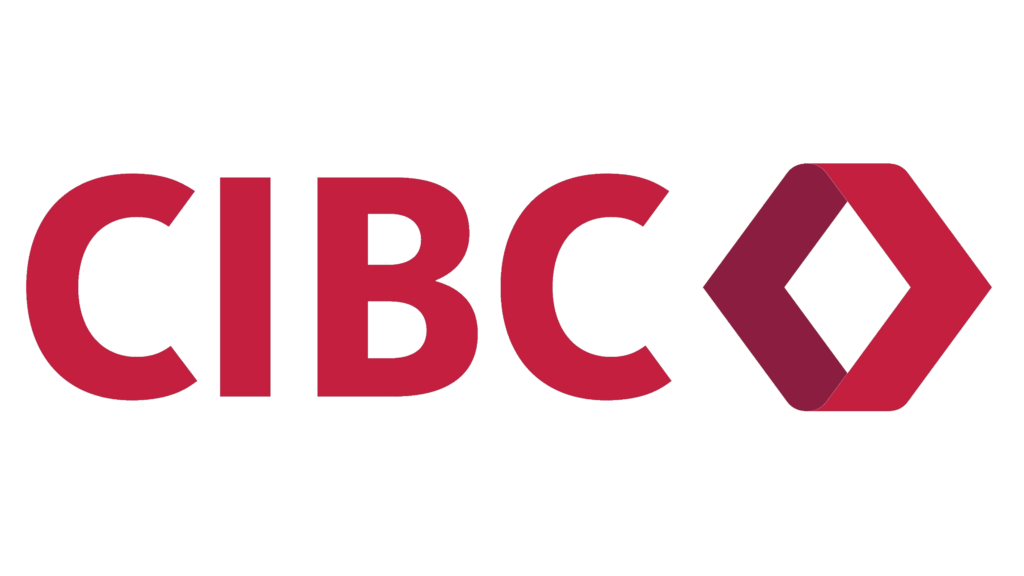 CIBC mortgages at a glance
One of Canada's Big 6 banks, CIBC offers common and uncommon types of mortgages. It also has a large presence throughout the country.
CIBC mortgage key features
CIBC mortgage types
Large bank with a nationwide footprint.
A wide range of mortgage products, from standard fixed- and variable-rate loans to products designed for buyers with specific needs, like a second home.
Advertised terms range from six months to 10 years.
Fixed-rate mortgages.
Variable-rate mortgages.
Convertible mortgages
High-ratio mortgages.
Home equity line of credit.
Mortgages for second homes.
Mortgages for newcomers to Canada.
Pros
Wide range of mortgage products available.
Large physical presence throughout Canada.
Transparent: CIBC displays both posted and special rates online.
Cons
Only CIBC-backed mortgages are available. Working directly with a bank like CIBC gives you fewer options than you might have with a mortgage broker.
Applicants with a low credit score may not qualify for a mortgage and may need to find an alternative lender.
CIBC mortgages full review
CIBC is one of Canada's Big 6 Banks — large financial institutions that offer a wide array of financial products and services and that have a presence in most or all of the country.
With that size comes the benefit of having many branch locations, a possible selling point for home buyers who prefer to meet their mortgage lender face-to-face. Big banks are also more likely to offer types of mortgages more specific than, say, a standard three-year or five-year fixed mortgage. Examples include mortgages for an investment property or newcomers to Canada.
Who is CIBC best for?
Those who already bank with CIBC may view it as an especially convenient option. Consolidated accounts can be easier to manage, and, in some cases, there are benefits by doing more of your banking with CIBC. For example, if you plan to have creditor insurance, which essentially pays off some or all of your mortgage balance if you die, become disabled or lose your job, you can apply for coverage with CIBC as part of your mortgage application. If approved, your payment is bundled with your mortgage payment.
CIBC mortgage feature overview
Nationwide footprint
With more than 1,000 locations, CIBC branch locations are easily accessible for many Canadians.
Special rates posted online
Lenders usually advertise their mortgage rates online. In many cases, lenders share their posted rates, which are likely to be higher than the rates they actually offer. Think of posted rates as the opening round of a negotiation. Some lenders, including CIBC, also post special rates. Special rates are closer to the rates likely to be offered to someone with a strong application. Of course, there is no standard rate — the rate any lender offers you will ultimately be based on the details of your application. But it's still helpful to have this additional data point upfront.
Rate freeze
If you qualify for a mortgage after applying for pre-approval, CIBC will hold your rate for up to 120 days.
Types of mortgages available
CIBC offers fixed-rate closed mortgages for terms from one to ten years. It also has fixed-rate open mortgages for terms of six months or one year.
There are two term options for variable-rate open mortgages — three and five years. If you have a down payment of less than 20%, CIBC offers two high-ratio mortgage options. CIBC also offers a six-month convertible mortgage, which lets borrowers convert to a longer fixed-term mortgage in the near future; helpful if you are ready to buy now but don't want to lose out on an impending drop in rates.
CIBC also offers:
Programs for newcomers to Canada, including foreign workers, who have limited credit history.
Assistance for Canadians buying homes in the U.S.
Mortgages for investment properties or cottages.
Farm mortgages.
Construction loans.
Prepayment options
Increasing your monthly payment or making a lump-sum payment can reduce your overall mortgage costs and expedite the date you pay off your mortgage completely. If prepayment is something you're considering, it's good to check the prepayment penalties of any mortgage you choose.
With a CIBC fixed-rate closed mortgage, you can prepay up to 10% of your original mortgage amount or increase your standard payments by up to 100%.
Customer satisfaction ratings
It's difficult to gauge how satisfied Canadians are with CIBC as a mortgage provider. Customer review websites can be helpful, but keep in mind that the reviews aren't verified and may not accurately reflect the average option of CIBC customers; for example, unhappy customers may be overrepresented in these reviews. Nevertheless, these sites are one way to learn about possible downsides to consider.
CIBC's rating on Trustpilot was 1.4 out of 5 possible stars, with more than 1,000 reviews at the time of this writing. The most recent reviews contained feedback about a number of CIBC's products and services; not just mortgages.
CIBC had a rating of 1.16 out of 5 possible stars on the Better Business Bureau website. About 60 reviews had been submitted at the time of this writing. Like Trustpilot, the reviews were not exclusively about CIBC's mortgages.
CIBC mortgage eligibility requirements
To be eligible for a standard mortgage with CIBC, you must:
Submit documents to confirm your income and employment.
Be prepared to buy in a "built-up area with municipal services like water, sewer and hydro."
Be prepared to make the minimum down payment.
Your down payment minimum is determined by the purchase price:
| Purchase price | Down payment minimum |
| --- | --- |
| $500,000 or less. | 5% |
| Between $500,000 and $999,999. | 5% of the first $500,000 plus 10% of the remaining amount. |
| $1 million and over. | 20% |
Nerdy Tip: Use a mortgage affordability calculator to determine how much you can afford to pay for a home. If you have a unique situation or need additional information about the eligibility requirements, it's best to speak directly with a mortgage specialist.
How to apply for a mortgage with CIBC
There are multiple ways to get the mortgage process started at CIBC.
Request a call from a mortgage advisor.
Visit one of CIBC's branch locations, some of which are open on weekends.
Apply immediately for a pre-qualification or pre-approval online. You can also apply by calling CIBC directly.
Alternatives to CIBC's mortgage products
| | Tangerine | RBC Mortgage | Rocket Mortgage |
| --- | --- | --- | --- |
| Lender type | Online-only bank | Big Bank lender | Mortgage broker |
| Service area | National | National | National |
| In-person service? | No | Yes | No |
| Ease of application | Easy (online) | Easy (online, phone, in-person) | Easy (online) |
| Mortgage variety | Average | Average | Above average |
How to choose the right mortgage lender
Choosing a mortgage lender is a big decision. A mortgage is a large debt, and you want to make sure that you're getting the best deal possible. If you're a first-time home buyer, you'll also need to learn the basics about the home buying process. Start by making a list of what's important to you, and spend time comparing offers from the different types of providers.
You can start by following these steps:
Decide your budget: It's important to have an idea of how much mortgage you can comfortably afford before talking with lenders. They may offer you more than you want to spend; it's important to be ready for that conversation.
Understand the different types of lenders: Mortgage providers include banks, credit unions, brokers, alternative lenders, and private lenders. Each has its pros and cons.
Compare offers from three different lenders: To ensure you have a good idea of what's out there, consider seeking mortgage pre-approval from a big bank, a broker and one other type of alternative lender.
Don't focus too much on rates: The interest rate is just one part of the mortgage equation. Yes, you want the most competitive rate possible, but it's also important to weigh the reputation of the lender, the quality of customer service they provide, the types of loans they offer, the fees they charge, and the flexibility of terms they may offer.
How CIBC calculates your mortgage payment
Like most mortgage brokers and lenders, CIBC will consider the following when estimating what the regular payment might be for your future mortgage:
Home price: the total amount you agree to pay for a home.
Down payment: the total amount you'll pay upfront toward a home purchase.
Amortization period: the number of years over which you'll repay your mortgage.
Mortgage term: the length of the contract you'll have with your mortgage lender.
Payment frequency: how often you'll make a mortgage payment.
Mortgage interest rate: the fee you'll pay to borrow money from the lender; expressed as a percentage of the loan amount.
Property taxes or title transfer fee: an annual fee based on your property value.
Mortgage default insurance: an extra cost you'll pay if your down payment is less than 20%.
Example:
Home price: $650,000
Down payment: $58,500 (9%)
Amortization period: 25 years
Mortgage term: 5 years
Payment frequency: Monthly
Mortgage interest rate: 5.5%
Mortgage insurance: $23,660
TOTAL MORTGAGE: $615,150
MONTHLY MORTGAGE PAYMENT: $3,778
» MORE: Use our mortgage payment calculator to compare different loan scenarios