Many or all of the products featured here are from our partners who compensate us. This may influence which products we write about and where and how the product appears on a page. However, this does not influence our evaluations. Our opinions are our own.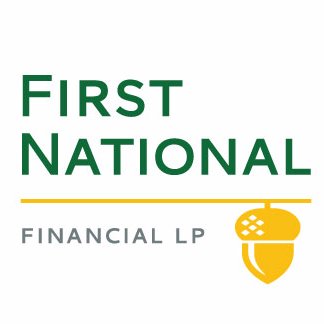 First National Financial at a glance
First National Financial is a non-bank mortgage lender providing residential, commercial and sub-prime mortgages via a network of mortgage brokers.
First National Financial key features
First National Financial mortgage types
One of Canada's largest non-bank mortgage lenders.
Offers a wide variety of commercial and residential mortgage options, including products for the self-employed, and Canadians with lower credit score.
Offers a secured credit card, the First National Home Equity Mastercard, that is backed with your home equity.
Clients can't deal directly with First National but must go through a mortgage broker
Commercial & residential mortgages
Fixed-rate mortgages
Adjustable-rate mortgages
Closed and open mortgages
Conventional and insured mortgages
Property Plus Improvement mortgage
Refinances and second mortgages
Excalibur mortgage for poor credit or self-employed borrowers
Investment property mortgages
Pros
Wide selection of both commercial and residential mortgages.
Unique mortgage products, like sub-prime mortgages and a credit card secured by home equity.
Prepayment options that could save you thousands over the course of your mortgage.
Cons
Can't start an application or get pre-approval online, must contact a broker.
Excalibur mortgages aren't available in all provinces or territories.
The Home Equity Secured Mastercard is only available in Ontario.
First National Financial full review
Established in 1988, First National Financial is one of the country's largest non-bank lenders — sometimes referred to as B lenders — managing over $100 billion in mortgages.
First National Financial is headquartered in Toronto but it has several offices across Canada and provides mortgages throughout the country (though their subprime mortgages — known as Excalibur loans — are only available in a few provinces/regions).
Though First National Financial specializes in both commercial and residential mortgages, it does not work directly with consumers. Instead, interested borrowers must use a mortgage broker to apply for a mortgage from First National Financial.
The company has a wide variety of mortgage types, including loans for clients seeking to finance commercial real estate. 
First National Financial offers commercial mortgages for senior homes, industrial, multi-family dwellings, retail, storage facilities, student housing, mixed use and even land development.
For residential borrowers, First National offers fixed, variable, 6-month open, conventional and insured mortgages, as well as mortgages for investment properties and for those who want to roll the cost of home improvement into their mortgage.
For eligible Ontario homeowners, First National Financial also has a secured credit card that works much like a HELOC — the credit limit is based on your available home equity.
Finally, First National has some complementary mortgage programs. One is the no-cost First National home warranty. The policy provides up to $10,000 for eligible repairs for your first 12 months of home ownership. You can renew it after the first year for a fee. They also offer mortgage protection insurance (for a fee) that would help you pay off a mortgage in the event of an unexpected death or a severe accident or illness that prevents you from working.
Who is First National Financial best for?
First National Financial may be a good choice for anyone who is interested in the more competitive rate options of a non-bank lender, as well as those who might have difficulty qualifying for a traditional mortgage.
If you're a first-time home buyer with a low credit score, or a self-employed borrower, First National Financial offers home loan options, like the Excalibur mortgage, that may not exist at a traditional bank or credit union.
First National Financial also has attractive rates and unique loan products for current homeowners who want cash-in on their home equity.
However, because First National Financial does not engage in direct lending, you will have to use a mortgage broker to access their products.
How to choose the right mortgage lender
Selecting the right mortgage provider is a big decision. A mortgage is a large debt and you want to make sure that you're getting the best deal possible. You'll need to do some research, make a list of what's important to you, and spend some comparing offers from the different types of providers.
Decide your budget. It's important to have an idea of how much mortgage you can comfortably afford, before talking with lenders. They may offer you more than you want to spend; it's important to be ready for that conversation.
Understand the different types of lenders: Mortgage providers include banks, credit unions, brokers like True North Mortgage, alternative lenders, and private lenders. Each has its pros and cons.
Compare offers from three different lenders: To ensure you have a good idea of what's out there, consider seeking mortgage pre-approval from a big bank, a broker and one other type of alternative lender.
Don't focus too much on rates. The interest rate is just one part of the mortgage equation. Yes, you want the most competitive rate possible, but it's also important to weigh the reputation of the lender, the quality of customer service they provide, the types of loans they offer, the fees they charge, and the flexibility of terms they may offer.
» LEARN MORE: Read our guide to choosing a mortgage lender
How First National Financial calculates your mortgage payment
Like most mortgage brokers and lenders, True North Mortgage lending partners will consider the following when estimating what the regular payment might be for your future mortgage:
Home price: the total amount you agree to pay for a home.
Down payment: the total amount you'll pay upfront toward a home purchase.
Amortization period: the number of years over which you'll repay your mortgage.
Mortgage term: the length of the contract you'll have with your mortgage lender.
Payment frequency: how often you'll make a mortgage payment.
Mortgage interest rate: the fee you'll pay to borrow money from the lender; expressed as a percentage of the loan amount.
Property taxes or title transfer fee: an annual fee based on your property value.
Mortgage default insurance: an extra cost you'll pay if your down payment is less than 20%.
Example:
Home price: $650,000
Down payment: $58,500 (9%)
Amortization period: 25 years
Mortgage term: 5 years
Payment frequency: Monthly
Mortgage interest rate: 5.5%
Mortgage insurance: $23,660
TOTAL MORTGAGE: $615,150
MONTHLY MORTGAGE PAYMENT: $3,778
» MORE: Use our mortgage payment calculator to compare different loan scenarios
First National Financial feature overview
Mortgage variety
First National Financial offers a wider variety of commercial mortgages than other banks and brokers, including mortgages for multi-family buildings, senior and student housing and more.
Its residential mortgage selection includes fixed and variable mortgages, as well as a revolving credit line secured by your home's equity.
First National Financial also offers a first mortgage that can accommodate the cost of planned home improvements, as well as mortgages for second homes or vacation properties. First National can also provide subprime mortgages to those with bad credit and mortgages for self employed people.
Ease of application
You can't get pre-approved or apply directly to First National for a mortgage. First National products are only offered through mortgage brokers who have chosen to partner with the company.
That being said, you can fill out a form on the lender's website and if a qualified broker exists in your area, they will contact you directly. The lender also makes it possible to ask questions, via a form on the site.
Loan amounts and terms
Based information available on First National Financial's website, it isn't possible to confirm an absolute minimum or maximum loan amount. Certain types of residential mortgages, however, appeared to be capped at a specific loan to value ratio.
Mortgage terms are available from six months to 10 years for closed, fixed rates (for conventional and insured mortgages), and at five years for conventional and insured variable rate mortgages.
For Excalibur mortgages, terms are contingent on the borrower's credit rating and appear to max out at three years.
Mortgage rate transparency
First National's website lists sample mortgage rates for both prime and subprime mortgage offerings. The company's rate table shows rates for one-, two-, three-, four-, five-, seven- and 10-year fixed-rate mortgages, as well as five-year adjustable rates for loans of varying LTVs, and one-, two- and three-year rates for the Excalibur loan.
It's particularly useful to have posted rates for Excalibur loans, as some lenders choose to advertise only the best rates to attract clients and won't show rates for people with less-than-ideal finances, which could be significantly higher.
The company website notes that rates can change without notice and that the best way to ensure you get the most accurate rates on a particular day is to contact them.
» MORE: Learn about fixed vs variable-rate mortgages
Rate types
First National offers mortgages with both fixed (conventional and insured) and variable (conventional and insured) rates, as well as a 6-month open fixed-rate mortgage.
Mortgage fees
Tucked into the fine print of its "find a mortgage broker" form, First National states that the broker may be remunerated directly or indirectly from First National, i.e. broker fees are not charged to borrowers.
Additionally, the company claims there is no fee to move your current mortgage to First National financial, and that it will cover the costs of switching (such as appraisal and legal fees) up to $3,000.
First National offers several fee-free prepayment options for eligible mortgages, including:
An annual lump-sum payment of an additional 15%.
An annual increase of 15%.
Pay two mortgage installments at one time (double up payment).
Pay 13 months of payments over a period of 12 months.
If you exceed these pre-payment allowances, you will be charged for any additional prepayments. Depending on your mortgage type, the prepayment penalty is equivalent to three months' interest on the prepaid amount or the prepayment penalty is calculated as the greater of three months' interest on the prepaid amount or an Interest Rate Differential (IRD) amount.
Security and safety
First National will likely gain access to your personal and financial information through a third-party, like a broker. However, the company notes that it takes your privacy seriously and utilizes physical, technological and organization controls whenever possible. The company's Privacy Policy page states that you have the option of reaching out to First National's Chief Privacy Officer with any concerns, and provides that contact information.
Customer satisfaction ratings
Based on NerdWallet analysis of satisfaction score on several customer review websites, it's unclear whether First National Financial typically provides a satisfactory experience for most customers.
First National Financial had a Google rating of 4.3 out of 5 possible stars based on over 550 customer reviews, at the time of this writing.
First National Financial had a 5 out of a possible 5 stars, according to just one customer review on the Better Business Bureau website, at the time of this writing. First National Mortgage is not accredited by the BBB.
Because First National Financial doesn't provide mortgages directly to clients, your customer service experience will largely be provided by a broker. First National does state on its site that it prioritizes customer service and that you can contact them via phone, email or fax, as well as through the My Mortgage portal.
First National Financial mortgage eligibility requirements
To qualify for a prime mortgage with First National Financial, as with any lender or brokerage, you'll need to meet certain eligibility requirements. These include:
Minimum credit score: Typically 680, but lower-score options exist.
Credit history: Established accounts in good standing, no recent negative marks.
Income: Amount of income needed will vary depending on how much you want to borrow.
Down payment amount: At least 5% for a home under $500,000. For homes between $500,000 and $999,999, you need 5% of the first $500,000 and 10% of the amount above $500,000.
Debt service ratios: Your gross debt service ratio must not exceed 39%; your total debt service ratio must not exceed 44%.
Type of employment and employment history: You must be able to demonstrate at least two years of consistent employment.
For an Excalibur mortgage from First National Financial, the qualifications are different. Depending on your situation (whether or not you're applying as self-employed), you may have to have had a credit history that is at least two years old and a strong downpayment. It's unclear what the minimum credit score is for an Excalibur mortgage, but according to 'recent closings' listed on the company's website, scores as low as 580 may be accepted.
How to apply for a mortgage with First National Financial
You must go through a broker to get a mortgage with First National, so there is no application information on the company's website.

However, you can begin the process by filling out a "Find a Broker" form on the website, providing personal information and contact details.
Expect to provide information and documentation to your mortgage broker, who will need to verify your income, credit score, savings, debt load, cost of the property you're interested in and the amount of your down payment.
Alternatives to First National Financial
If First National Financial is not turning out to be a good option for you, you may find more customized mortgage rates with other lenders and brokers in Canada.
| | RBC Mortgage | True North Mortgage | Butler Mortgage |
| --- | --- | --- | --- |
| Lender type | Big Bank lender | Mortgage Brokerage | Mortgage Brokerage |
| Service area | National | National | National |
| In-person service? | Yes | Yes | Yes |
| Ease of application | Easy (online, phone, in-person) | Easy (online, phone, in-person) | Moderately easy (start online, via phone, or by fax) |
| Mortgage variety | Average | Above average | Average |
Frequently asked questions about First National Financial
What is First National Financial in Canada?
First National Financial is a non-bank mortgage lender that originates residential and commercial home loans via a network of mortgage brokers.
How do I contact First National Financial?
You can contact First National Financial by sending a message online, using your My Mortgage Account, or by calling 1-888-670-2111. You cannot apply for a mortgage directly with First National Financial, but will instead need to work with a mortgage broker.
START YOUR MORTGAGE JOURNEY