With its lack of supply and strict mortgage guidelines, Canada's real estate market can be a dispiriting place for first time home buyers.
But there are a number of incentive programs and home buying strategies you can leverage to improve your chances of nabbing that elusive first property. Understanding them can be a helpful first step in your home buying journey.
Incentives and assistance for first-time home buyers in Canada
The federal government offers a variety of national programs to people buying their first home. One of them might be right for you.
The RRSP Home Buyers' Plan
Using the Home Buyers' Plan, first-time homebuyers can withdraw up to $35,000, tax-free, from their registered retirement savings plan (RRSP) to put towards a home purchase.
There are several conditions that need to be understood about the HBP, including:
The funds must be paid back within 15 years.
If your RRSP funds haven't been sitting in your account for at least 90 days, they are not eligible for withdrawal under the HBP.
You have until October 1st of the year following your withdrawal to buy or build your home.
The Home Buyers' Tax Credit
The Home Buyers' tax credit, also known as the Home Buyers' amount, is a non-refundable credit of up to $10,000 for first-time home buyers. It results in a $1,500 tax rebate.
This isn't the kind of assistance that will help get you buy a house or qualify for a mortgage, but it will make that first year of homeownership a little more affordable.
The First Home Savings Account
Launched on April 1, 2023, the tax-free First Home Savings Account is a way for first-time buyers to accelerate their down payment or closing cost savings.
The FHSA operates a little like an RRSP and a little like a TFSA. Deposits are tax-deductible, and once they're in your FHSA they can be invested in a number of different ways. The earnings from those investments are tax-free.
Each year, you'll be able to deposit up to $8,000 in your FHSA to a total limit of $40,000.
The First-Time Home Buyer Incentive
The First-Time Home Buyer Incentive is a shared-equity program first-timers can enter with the federal government. Qualifying buyers borrow either 5% or 10% of a home's purchase price from the government, which can be put toward a down payment.
FTHBI loans can be repaid at any time, but you must repay after 25 years or if you sell at any point. When you repay your loan, your repayment equals the original loan amount plus a percentage of your home's appreciation equal to the percentage you borrowed initially (either 5% or 10%).
There's a cap on the additional amount that's equal to 8% annual growth on your original loan amount for every year you've had your loan. If your home loses value, your original loan amount will be decreased by the percentage of decrease in value equal to the percentage you borrowed.
FHSA, TFSA or HBP…
Which is best when saving for a down payment?
Provincial programs for first-time home buyers
In addition to the federal incentives and savings tools available to buyers, many provinces and municipalities also offer their own leg-up initiatives for first-timers. First-time home buyers in Ontario and British Columbia, for example, have several options to choose from.
Local and provincial first-time home buyer programs all have their own unique conditions — income and home price caps are fairly common — so it's important to explore what your province offers and find out if you're eligible.
Who qualifies as a first-time home buyer?
Generally, you'll be considered a first-time home buyer if you've never owned a home or investment property as either an individual or a corporation.
In some cases, though, you can still be considered a first-timer even if you've already owned a home. The eligibility criteria for the Home Buyers' Plan, for example, says you are a first-time buyer so long as you don't occupy a home belonging to you, your spouse or common law partner in the four years prior to using the plan.
Be sure to understand the definition of "first-time home buyer" being used in relation to the incentives and programs you're interested in.
Find the Best Mortgage Rates in Canada
Compare customized mortgage rates from Canada's best lenders and brokers for free. Find and easily apply for the lowest mortgage rate for your needs.
Preparing for your first home purchase
Incentive programs can make buying your first home a little easier, but they may not be options until later in the home buying process. There are several things you'll need to do first to improve your chances of succeeding in the market.
Saving your first down payment
Whether you're a first-time buyer or not, you'll have to adhere to Canada's minimum down payment guidelines if you want to be approved for a mortgage. Minimum down payments in Canada range from 5% to 20% of the purchase price.
If the minimum down payment requirements are too high in the market you live in, you might consider buying an investment property in a less expensive community. It can be a smart strategy, but an investment property you don't intend to live in will require a 20% down payment.
Determining your first home buying budget
When you have an idea of how large a down payment you can make, you can start working out your home buying budget.
Spending time with a mortgage calculator can help you estimate your monthly mortgage payment, while a mortgage affordability calculator can give you a rough estimate of how much house you can afford. Using such tools can be especially helpful in the early stages of home buying. If you find out that your debt levels and income result in far less buying power than you thought, it gives you an opportunity to make changes to how you manage your money.
Another way to determine your budget is to get pre-approved for a mortgage. In a pre-approval, a lender will evaluate your finances and tell you how much money they are willing to loan you. Getting pre-approved doesn't mean you've been approved for an actual mortgage, but it does give you — and the owners of any property you bid on — confidence that your mortgage application will be approved.
Mortgage Affordability Calculator
Crunch the numbers to compare rates and terms,
and know how much mortgage you can afford.
Canadian mortgage lenders calculate and use your GDS and TDS ratios to decide if you qualify for a mortgage and what amount they will loan you. Note that there is a bit of wiggle room with what percentage lenders will accept, and you can still qualify for a mortgage even though your GDS and TDS ratios are higher than those set by the CHMC.
When making an offer on your first house, it's not just the mortgage costs and down payment requirements that you need to consider. You'll also have to factor in the expenses of managing a home, such as basic maintenance, utilities, property taxes and more. When it comes to home maintenance, experts say you should expect to spend anywhere from 2% to 5% of the value of your home on maintenance each year.
Understanding the challenges of the Canadian housing market
One of the most severe challenges facing first-time homebuyers is entering the market when housing supply has largely dried up. There's a distinct possibility that the type of home you'd like to buy will not be available, or that several other buyers might challenge you for it in a hotly contested, winner-take-all bidding war.
It's better to come to terms with how tight the market is before wading into it. Don't expect to buy the first — or second, or third — home you fall in love with. Being ready for these kinds of disappointments can take some of the sting out of them and keep you motivated.
Consider reaching out to a real estate agent who specializes in the area, or areas, where you'd like to buy. They'll be able to tell you how competitive the local market is — and how much higher than the asking price you may have to pay.
Improving your credit score
Your credit score is a reliable indicator of your overall financial health. Potential mortgage lenders will look at your credit score when deciding whether to give you a mortgage and at what interest rates.
Knowing your score will help you decide if you should wait to buy a home and instead do what you can to build your score first. Note that to receive mortgage default insurance, the Canada Mortgage and Housing Corporation requires at least one borrower applying for a mortgage to have a minimum credit score of 680.
First-time homebuyers and the mortgage stress test
To qualify for a mortgage in Canada, all home buyers must pass the mortgage stress test. The test was introduced in 2018 to ensure that buyers could afford their mortgage payments if interest payments were to rise.
No matter what down payment you make, you must show that you can afford mortgage payments based on their contracted mortgage interest rate plus 2%, or 5.25%, whichever is higher.
If the bank is offering you a rate of 4%, for example, you would need to prove that you can still afford to make monthly mortgage payments if interest rates rose to 6%.
Getting your first mortgage
We've already discussed some aspects of the mortgage process, like getting pre-approved and saving a sufficient down payment. (The latter should be priority number one for any first-time home buyer.)
But there are other decisions you'll have to make regarding your home loan, including what kind of mortgage you should apply for. Do you want a fixed or variable rate of interest? Do you prefer a closed mortgage, where you can't pay it off early without penalty, or an open mortgage, which can be paid off at any time? How long of a mortgage term do you feel comfortable with?
You'll also have to decide where you get your mortgage. Take time to compare qualification requirements, loan options, interest rates and fees across multiple lenders before choosing a mortgage. Comparing lenders will help you understand your options and ensure you get a mortgage that meets your needs at a competitive price.
Frequently asked questions about first-time home buyers
What assistance is available for first-time home buyers in Canada?
Canadian first-time home buyers can use the Home Buyers' Plan, the First-Time Home Buyers Incentive, the First Home Savings Account and the Home Buyers' Tax Credit to help make home buying more affordable. They can also access several provincial and municipal programs.
Should I keep renting or buy my first house?
The long-term benefits of homeownership are hard to deny, but paying off a home at today's prices can mean making significant lifestyle and spending sacrifices not everyone is ready for. The decision to rent or buy ultimately comes down to what you can afford and what you're willing to give up.
DIVE EVEN DEEPER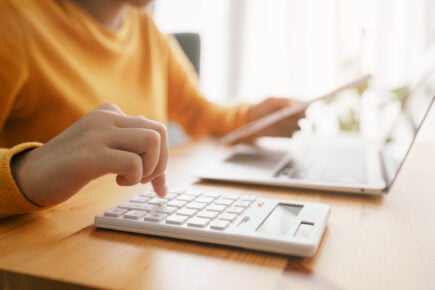 Use this free Canadian mortgage calculator to estimate your monthly mortgage payments, and see how rates and amortization affect total cost over time.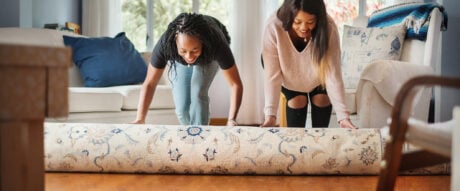 The First-Time Home Buyer Incentive is a shared-equity program that lends buyers 5% or 10% of a home's price to reduce their mortgage costs.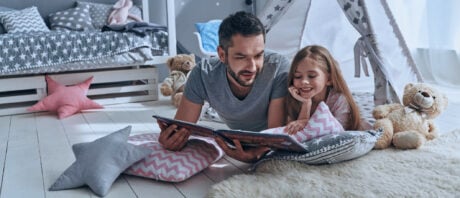 Various Canadian grants and assistance programs provide financial incentives that can make it easier and more affordable to buy your first house.