Amid high prices, stiff competition, and strict qualification requirements, it's hard to find a house that you like and can afford. A rent-to-own arrangement can be an alternative path to home ownership in certain situations. But because it's a relatively uncommon in Canada, it's important to understand how it works and what the risks are before deciding if it's right for you.
» MORE: Should you rent or buy?
Explore Low Mortgage Rates with Neo Mortgage™
Whether you're a first-time buyer or looking to renew or refinance, use Neo Mortgage to help get the best rate possible. They'll scan the market and lock in your rate for 120 days with no hidden fees. Get started online in minutes.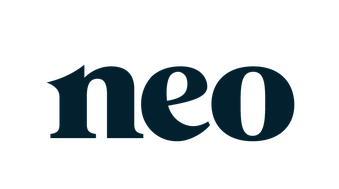 What are rent-to-own home agreements?
A rent-to-own agreement (sometimes called a lease-to-own agreement) is a contract between you and a landlord or rent-to-own company. In general, you agree to rent the home for a set period, usually one to five years, with the intention of buying it. As part of the agreement, a portion of the rent (known as a "rent credit") is put aside by the landlord with the understanding that it will go towards an eventual down payment when you purchase the home. You may have to pay extra, on top of the market rent, to earn this rent credit.
Some people who enter into a rent-to-own agreement assume that their full rent payment is applied toward the eventual home purchase, and that they are paying for the property over time, but this is not accurate. Under most rent-to-own agreements, you will likely still need to have cash for the rest of the down payment and qualify for a mortgage in order to buy the house..
Depending on the kind of contract you sign, you may have the option to buy the home at the end of the rent-to-own agreements, or you may be obligated to buy the home (and pay a penalty if you don't).
» MORE: How much house can I afford?
How rent-to-own agreements work
There are generally two kinds of rent-to-own agreements: a lease-option agreement and a lease-purchase agreement. They both have distinct obligations and expectations.
Lease-option agreement
With a lease-option agreement (also known as an option-to-purchase agreement), you rent the home for a given period and, if your contract stipulates it, some money from your rent may be set aside for a down payment.
You will also be expected to provide a non-refundable deposit (1% to 5% of the property's asking price) to secure the right to make an offer to buy the home in the future.
At the end of the rent-to-own agreement, you'll have the option to buy the home but are in no way obligated to do so. However, if you choose not to buy the home, it's unlikely you'll be refunded the deposit or the rent money that was set aside for the down payment. It all depends on the terms of your agreement.
Rent-purchase agreement
With a rent-purchase agreement, you commit to purchasing the home at the end of your rental agreement. You also provide a deposit and have a portion of your rent money set aside to be put towards payment for the home. At the end of the contract, if you renege on your agreement to buy the home, you'll forfeit the extra rent money and deposit, and may even pay additional fines, depending on the terms of the agreement.
It's crucial to note that every rent-to-own agreement is different, so it's important to read the contract carefully and consider having a lawyer review it to ensure you fully understand your rights and responsibilities.
» MORE: Common first-time home buyer mistakes
Best Mortgage Rates in Canada
Compare Canada's top mortgage lenders and brokers side-by-side and find out the best mortgage rates that will meet your need
Rent-to-own agreements in Ontario
Ontario law mandates that there must be two separate rent-to-own agreements between renters and their landlord.
One agreement is an option-to-purchase agreement, which must contain information like the final price of the home and the number of monthly payments the renters must make.
The second agreement is a lease agreement that must conform to Ontario law. It needs to include monthly rental amounts, the date the lease expires and what services are or are not included in the rent. It's important to have a lawyer go over the rent-to-own agreements to ensure they conform to Ontario regulations.
» MORE: Can I pay rent with a credit card?
Pros and cons of rent-to-own homes
Pros
Rent-to-own lets you live in the home you intend to buy while saving a down payment and strengthening your credit score so that you can eventually qualify for a mortgage.
Offers a unique way to test drive homeownership and see if it's for you.
May allow you to lock in your purchase price years before you buy, which could insulate you from a surge in property values while you're renting.
Cons
You may have to pay above-market rent in order for a portion to be set aside as a down payment.
There's no guarantee you'll save enough money or improve your credit rating enough to get a mortgage by the end of the agreement.
You could lose a significant amount of money and possibly pay penalties if you can't meet the terms of the agreement.
You, not the landlord, may be responsible for all home repairs while you're renting.
Most landlords don't report rental payments to credit bureaus, so paying rent on time won't build your credit score.
Once you factor in all the costs of the elevated rent and deposit, you may end up paying more than the home is worth.
Alternatives to rent-to-own
Rent-to-own alternatives worth looking into include some of the government programs to help first-time home buyers afford a home (such as the First-Time Home Buyer Incentive), You may also consider getting someone, like a parent, to co-sign your mortgage.
Are rent-to-own homes a good idea?
Often rent-to-own homes appeal to people who don't yet qualify for a mortgage because they don't have enough of a down payment, or they have issues on their credit report. However, not qualifying for a mortgage is usually a good signal that you're not yet financially ready to buy a home. It might be a better idea to save up more of a down payment or look into government programs that make home ownership more affordable.
DIVE EVEN DEEPER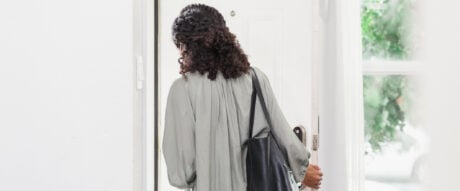 Buying a home in Canada can be tricky since prices have risen quite a bit. That said, with a lot of discipline and a good down payment, becoming a homeowner is possible. Knowing how to save for a down payment can make homeownership a reality since it's not as simple as putting money aside each […]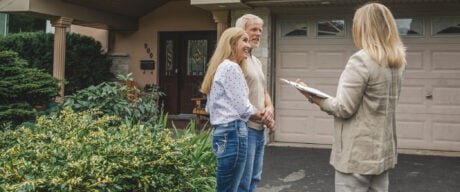 Joint tenancy is when two or more people get a mortgage together to become equal co-owners of a home. The most common form of joint tenancy in Canada is between spouses or common law partners. Joint tenancy is just one way that you can own a home. Learn more about how joint tenancy mortgages work […]