When applying for a mortgage, lenders will ask you to verify various aspects of your financial profile. One of the most essential documents to show your lender is a letter of employment.
A letter of employment, also sometimes called a job letter or income verification letter, proves your employment status, shows what kind of work you do, and helps the lender confirm that you have reliable income to pay off your mortgage.
» MORE: What is a mortgage?
Get your lowest mortgage rate with nesto
Stay on the bright side of mortgages with Canada's leading digital mortgage lender. Secure your commission-free, low rate guarantee mortgage with nesto today.

What is a letter of employment?
A letter of employment will usually include your position within the company, your annual salary or wage, how many hours you are guaranteed, and how long you have been employed with the company. The letter should be dated, written on company letterhead and signed by the individual who wrote the letter, and include a phone number to contact them should there be any further questions.
If you do not have an employer and are self-employed, proving your income will require a slightly different process, outlined later in this article.
Why is an employment letter required to get a mortgage?
Mortgages are often large amounts of money that are paid back over the course of many years.
The mortgage lender, whether it be a bank or other financial institution, needs to feel confident that you'll make timely mortgage payments or they may choose to deny your application.
Proof of employment shows the lender that you have a steady, reliable job and the regular income needed to make the mortgage payments. While a letter of employment is just one part of the documentation you will need to be approved for a mortgage, it is an important one.
» MORE: What to know about mortgage pre-approval
Best Mortgage Rates in Canada
Compare Canada's top mortgage lenders and brokers side-by-side and find out the best mortgage rates that will meet your need
How to get a letter of employment for a mortgage
The need for a letter of employment is well known to employers, so most companies have an outline already on file and ready to use. If you work for a large company, the Human Resources department will be the ones to help you. If you work for a smaller company, you can go to your boss or supervisor.
While getting a letter of employment is pretty easy, you shouldn't leave it to the last minute. However, you don't want to have it too early either as they do have an expiry date with lenders. Th timeline will vary by lender but, generally speaking, you want your letter of employment to be no more than 60 days old to ensure the information is current.
» MORE: Passing the mortgage stress test
Proving income if you are self-employed
Getting approved for a mortgage can be trickier for individuals who are self employed. Because you won't have anyone to provide a letter of employment, you'll have to rely on different documents.
Self-employed Canadians typically need to show the following to their mortgage lender:
Income tax returns for the past two to three years (be aware that showing a loss in revenue will work against you).
A Notice of Assessment from the Canada Revenue Agency to show that you are up to date on tax payments and do not have any outstanding.
Proof that HST and/or GST has been paid.
Proof that your business is licensed or incorporated.
Financial statements for your business, including income, revenue and expenses.
Contracts to show expected revenue for the future if applicable (being able to show consistent income is a big plus).
Evidence to show how much of the business you own.
Personal and business banking account statements for 6 to 12 months to show revenue and earnings.
DIVE EVEN DEEPER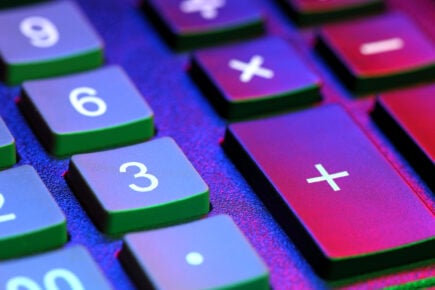 Using a mortgage affordability calculator can help set realistic home buying expectations and show where your finances might need improving.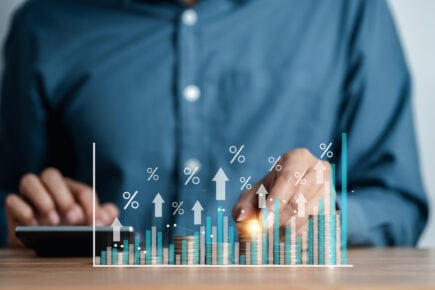 Compare current mortgage rates to find the lowest mortgage rate for your home buying needs.