Buying your first home is an exciting experience, but there is also quite a bit of work involved and more than a few potential pitfalls. So, before you let your enthusiasm get too far ahead of you, take a look at these mistakes that first-time buyers commonly make and tips you can use to avoid them.
» MORE: Check out our first-time home buyer guide
1. Not knowing how much you can actually afford
Wanting your own home and being able to afford your own home are two very different things. So, how do you know if you're actually ready to buy your first home? And how much you can afford to pay for it? One way to answer these questions is to examine your finances against the requirements mortgage lenders use to determine if you qualify. These include:
Keep in mind that a lender's requirements don't tell the full story of what you can afford, however. When determining an affordable monthly mortgage payment — and total loan amount — you'll want to factor things like closing costs, non-debt bills, maintenance costs, and future plans, like starting a family.
» MORE: How much mortgage can I afford?
2. Saving too little for a down payment
Making a down payment is an essential part of the home buying process. In Canada, the minimum down payment required is 5%, and it's higher for homes that cost more than $500,000. But there are pros and cons to putting down down more. If you have the time to save up 20%, for instance, you can avoid the cost of mortgage default insurance.
Even if you don't hit that 20% down payment mark, saving more for a down payment means you may be able to qualify for a larger mortgage amount. This can be helpful in Canadian real estate markets where prices are especially high.
» MORE: How to save for a down payment
3. Not checking your credit score
The better your credit score, the better the interest rates you will be offered on a mortgage and the more likely you are to be approved. Apply with a score that's too low, and you could be rejected outright. So contact the Canadian credit bureaus, Equifax and TransUnion to learn your score before applying for a mortgage. The bureaus can also supply copies of your credit report, which you should review to make sure it's free of errors that could be impacting your score.
If your credit score is low, but there are no mistakes on your report, there are things you can do to build it up before shopping for a mortgage. A few ways to strengthen your credit score include:
» MORE: What is the minimum credit score for a mortgage?
 4. Forgetting the mortgage stress test
Mortgage lenders want to be sure you'll be able to make your mortgage payments, even if interest rates increase in the future. To determine this, they use what's called a mortgage stress test. This means they apply higher-than-market rates when determining how much you qualify to borrow. The qualifying rate for the stress test increased in June 2021 to 5.25%, or the rate offered by your lender plus 2% (whichever is higher). You can stress test your own finances before applying for a mortgage, to get a better idea of where you stand.
» MORE: How to pass the mortgage stress test
Best Mortgage Rates in Canada
Compare Canada's top mortgage lenders and brokers side-by-side and find out the best mortgage rates that will meet your need
5. Consulting only one lender
Though you may have a preferred bank or know a mortgage broker that's been recommended by a friend, it doesn't mean they're the best choice for your situation. Take the time to do your research, get quotes from multiple lenders and negotiate the terms you want. Also be sure to consider other factors, such as the prepayment penalties the lender may impose if you want to refinance before your term is up.
It's also a good idea to get pre-approved for a mortgage before you shop for a home. This will help you keep your budget in mind when house-hunting. However, note that being pre-approved does not guarantee final approval.
» MORE: How to choose the right mortgage lender
6. Ignoring first-time home buyer programs
The government of Canada has three assistance programs in place to help first-time home buyers. If you qualify, these programs can reduce the financial challenges of buying your first home.
The Home Buyers' Plan allows first-time buyers to withdraw a maximum of $35,000 from their RRSP, tax free, to put toward a down payment. For couples, each can withdraw that amount for a maximum of $70,000. You do need to repay the funds into your RRSP within 15 years.
The Home Buyers' tax credit can help first-time home buyers with things like legal fees, transfer taxes, and disbursements. This assistance program offers a non-refundable income tax credit on a qualifying home.
The First-Time Home Buyer Incentive allows eligible buyers to borrow 5% or 10% of the cost of their house to put towards a down payment. The loan must be paid back in full within 25 years or when you sell the home.
7. Failing to budget for closing costs
Your down payment isn't the only cash you'll have to bring to the table when buying your first home. Closing costs can be as much as 4% of the total cost of your new home.
Closing costs cover expenses such as home inspection, lawyer fees, home appraisal and more. Some closing costs are optional but some are mandatory, so when you're deciding what you can afford, make sure you budget some money to cover these fees.
8. Skimping on insurance
Faced with a bevvy of closing costs, you may feel inclined to avoid anything deemed "optional," but doing so could cost you big.
Title insurance is an optional policy that protects homeowners against property title issues, such as liens or fraud. For a one-time premium, you'll be covered in many scenarios that could challenge your legal ownership of the property.
Home insurance, also known as property insurance, compensates property owners in the event of destruction or damage, theft, injury to visitors and more. Home insurance isn't mandatory unless you're using a mortgage to purchase the house — lenders typically require proof of coverage before they'll close on the loan.
In both cases, you'll be trading premiums for peace of mind, which can be priceless as a new homeowner. Be sure that you understand your policies — what's covered and what isn't — and purchase coverage that's adequate for the type and value of your property.
DIVE EVEN DEEPER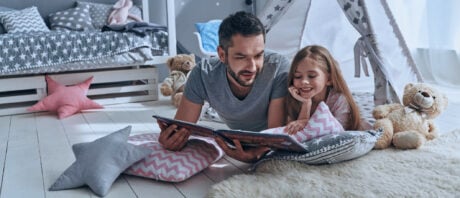 Buying a home is an expensive undertaking. That's why so many grants and assistance programs are in place to help Canadians manage the cost of buying or building their first home. These programs exist at both the federal and provincial level and have varying requirements for eligibility. Finding out how many programs you might qualify […]