Many people assume that once you have paid off your mortgage in full the lender immediately gives up any rights to the property. However, this is not the case.
A specific process must be followed to receive a signed document from the lender indicating that the mortgage has been discharged and your contract has been fulfilled.
The mortgage discharge document marks the repayment and completion of your mortgage. Once it has been finalized, the lender no longer has any legal claim to your property.
Get your lowest mortgage rate from nesto
Stay on the bright side of mortgages with Canada's leading digital mortgage lender. Secure your commission-free, low rate guarantee mortgage with nesto today.

How a discharge of mortgage works
Parties involved in a mortgage discharge
There will be three main parties involved in the mortgage discharge process:
You, the borrower and owner of the property.
Your mortgage servicer.
The land title office of the province or territory in which you live.
The mortgage discharge process does differ depending on your location. Some land title offices will require you to work with a lawyer, a notary or a commissioner of oaths to fill out the necessary paperwork for a mortgage release. Other title offices will allow you to do the work yourself, although you may still have to get the documents notarized by a professional.
Timing of a mortgage discharge
There are three main times at which a mortgage may need to be discharged:
After paying off your mortgage. As long as you don't owe money on any other loans secured against your home, like a home equity line of credit. If you think you might open a HELOC in the near future, then you may not want to discharge your mortgage quite yet.
When changing lenders. If you change mortgage lenders, you will need to discharge the mortgage from the previous lender so the new information is on the property's title. It's worth noting that some lenders will charge fees if you switch, so ask your new lender if they will cover these costs.
Before selling your property. You must discharge your mortgage before selling a property so that all of your lender's rights are removed.
Cost to discharge a mortgage
Because mortgage discharge is a legal process, you may have to pay the following fees:
Lender's discharge fees. The amount depends on the lender, as well as the legislation in the province or territory in which you reside. Many provinces and territories regulate the maximum amount that can be charged, but if there is no regulation, then the lender can set its own fee. This can vary greatly, often between $0 and $400. Be sure to check the terms and conditions in your contract.
Professional fees. There may also be professional fees when working with a lawyer, notary or commissioner of oaths. Again, these fees will depend on the individual you use and your location, but you can expect to pay somewhere between $400 to $2,500.
Penalty fee. This may occur if you break your mortgage contract by paying it off before the end of the term. Refer to your mortgage contract for more information about the possibility of a penalty fee.
Filling out the mortgage discharge form
Depending on the rules and regulations of the province or territory in which you live, you may be able to fill out the mortgage discharge document yourself (and have it notarized) or, you may need a professional (lawyer, notary or commissioner of oaths) to fill it out for you.
The document can be found online, at your local Registry of Deeds office or you can get one from a real estate attorney. Once you have obtained the form you can schedule a call or a meeting with your mortgage lender and a lawyer/notary/commissioner of oaths.
In Ontario, for example, the lender fills out the form and it is witnessed by a real estate attorney who will sign and emboss it with a notary seal. As the borrower, you will need to bring a letter from the lender stating that you have paid off the mortgage in full. Check and see what the proper protocol is for filling out this form in your home province or territory.
After the form is filled out you will pay any applicable fees as discussed above. You will then be given a letter stating that your mortgage has been officially discharged.
The final step is to make copies of these and take one to the Registry of Deeds office. This may incur additional fees but it's important to ensure that the discharge is officially documented.
Compare customized 5-year fixed mortgage rates from Canada's best lenders and brokers for free. Find the lowest mortgage rate and apply for the home loan that best fits your needs.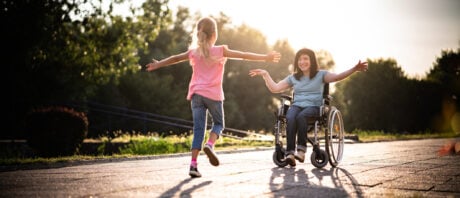 Like homeowners themselves, mortgages come in all sorts of shapes and sizes in Canada. You won't know which type of mortgage is right for you until you've learned a little about how each one works and the type of property or borrower they're designed for. Knowing about different types of mortgages in Canada can help […]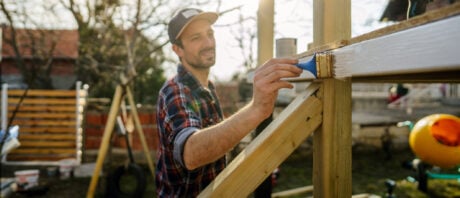 While both are loans associated with home ownership, home equity lines of credit and mortgages are distinct in ways that potential borrowers need to fully understand. To help you decide which option is best for you in specific scenarios, here are key differences to know when considering a home equity line of credit vs. a […]