Although most lenders published their current mortgage rates, there's room for negotiation. How much of a discount you can get depends on your mortgage negotiation strategy.
Negotiating mortgage fees is surprisingly easy if you know what you're doing and come prepared. Many lenders are hoping that you're not informed, so you'll take the first offer presented. However, when you submit all the relevant info, they'll know that they're dealing with someone who knows what they're entitled to.
Trying one (or many) of the following tips can help you reduce your mortgage rates.
Get your lowest mortgage rate with nesto
Stay on the bright side of mortgages with Canada's leading digital mortgage lender. Secure your commission-free, low rate guarantee mortgage with nesto today.

1. Know what it means to negotiate a mortgage
If you're applying for a mortgage for the first time or renewing your current one, you'll find posted mortgage rates advertised at financial institutions. You may not realize, however, that you can always get a better rate than the one posted, as long as you negotiate.
For example, if the posted five-year fixed rate is 3%, you'd be able to negotiate the interest rate down a bit. Besides the interest rate, you can also negotiate some of the contract details, such as prepayment options and cash-back benefits. What you're able to get really comes down to your negotiating skills.
2. Know when to negotiate a mortgage
Generally speaking, there are three specific times when you want to negotiate your mortgage.
When getting a new mortgage. This is arguably the best time to negotiate as multiple lenders will want to land your business. Take the time to shop around or see if your preferred lender is willing to match or do better than the competition.
When renewing your mortgage. Your current lender will send you a renewal letter a few months before your mortgage term is up. Instead of accepting the contract, take a look at what other offers are out there, as you could save big if you switch.
During the term of your mortgage. If mortgage rates have dropped, you may be able to renegotiate or refinance your mortgage to get a better rate, even before the term expires. But be sure to find out what prepayment fees would apply.
3. Ask for a discount
Financial institutions have posted mortgage rates, but they'll likely give you a discounted rate if you ask and have a strong application. The size of the discount will depend on current market conditions and the lender's bottom line.
You're probably wondering why they even bother posting rates if you're going to get a discount anyway. Occasionally, uninformed homebuyers will accept the posted rates. More importantly, lenders use the posted rate to calculate the Interest Rate Differential (IRD) prepayment penalty if you ever need to break your mortgage.
Best Mortgage Rates in Canada
Compare Canada's top mortgage lenders and brokers side-by-side and find out the best mortgage rates that will meet your need
4. Shop around
You should always shop around when getting a new mortgage or renewing your current one. Although the mortgage rates offered by various lenders will be similar, the difference between rates could end up saving you thousands of dollars. All you need to do is call a few lenders and ask what's the best rate they can offer you. In many cases, you can just fill out an online application so you don't even need to pick up the phone. With the different quotes in hand, you could then see if your preferred lender is willing to match the lowest rate you received.
5. Use a mortgage broker
If you don't have the time to shop around, you may want to enlist the services of a mortgage broker. Mortgage brokers don't work for one specific lender, so they can approach multiple lenders to find you the lowest rate and best terms. Mortgage brokers are also helpful for applicants who have unique situations, such as those who are self-employed. Since mortgage brokers get paid by the lender, there's no reason to not use one.
6. Keep an eye on rates
Even if you're not currently shopping for a new mortgage, it's a good idea to keep an eye on rates. Let's say you're on a fixed-rate mortgage, but interest rates have dropped. You could check with your lender to see if you can blend and extend your mortgage. This would allow you to get a new mortgage at a rate in-between your original mortgage and current rates. If you have a variable mortgage and rates start to increase, your lender may allow you to switch to a fixed-rate mortgage. In both situations, you could end up saving a ton of money just by making the switch.
» MORE: What's the difference between a fixed and variable-rate mortgage?
7. Think about your goals
While many people focus on the interest rate when negotiating their mortgage, you might want to consider your prepayment penalties too. The ability to make additional payments to your mortgage without having to pay fees for that privilege can be tremendously beneficial. This is especially handy for anyone who knows that they'll soon be coming into a large sum of money.
» MORE: Should you get an open mortgage?
8. Make sure your application looks great
Quite often, getting the best interest rate comes down to a great application. If you have a good down payment and excellent credit history, lenders are more likely to give you the best rates since they can trust you to pay back the loan. Having a stable income helps too, since lenders will want to know how you'll make your payments. If you currently have outstanding debt, you may want to try to reduce it before you apply for a mortgage since that will improve your total debt service ratio.
Getting or renewing your mortgage is easy, but you should never accept the first offer made to you. Instead, shop around and negotiate until you get a contract that suits your needs. By doing the research and putting in a little bit of work, you can save big.
DIVE EVEN DEEPER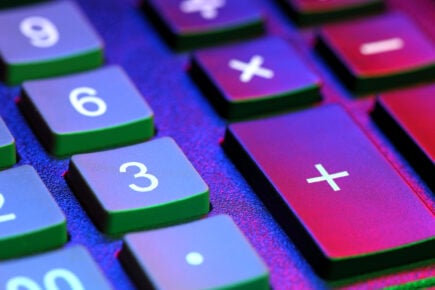 Using a mortgage affordability calculator can help set realistic home buying expectations and show where your finances might need improving.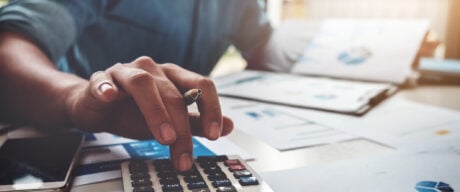 Create a more accurate home buying budget by estimating your closing costs — the one-time, upfront expenses you'll pay before receiving the keys.