It might seem like a straightforward question, but if you ask, "What is mortgage insurance?" you're bound to get more than one answer.
This is because there are different kinds of mortgage insurance: namely mortgage default insurance and mortgage protection insurance. There are also other types of insurance that can be helpful when you have a mortgage, such as life, critical illness and disability insurance. Some types of mortgage insurance are mandatory while others are optional.
Mortgage default insurance
Mortgage default insurance doesn't protect you. It's designed to protects your lender in the event you default — stop making payments — on your mortgage. Mortgage insurance is required when your down payment is less than 20% of the home's purchase price, which is considered a high-ratio mortgage.
The advantage of mortgage default insurance is that it allows you to buy a home even if they have less than 20% of the purchase price saved for a down payment. This makes the housing market more accessible for Canadians.
There are three providers of mortgage default insurance in Canada: the Canadian Mortgage and Housing Corporation (CMHC), Genworth Financial and Canada Guaranty.
To qualify for mortgage insurance in Canada, you'll need:
A credit score of 680 or above.
A gross debt service ratio (GDS) less than 35% and a total debt service (TDS) ratio that is less than 42%.
To be buying a home located in Canada that costs less than $1 million.
To select a mortgage with a maximum amortization period of 25 years.
Your down payment can not come from borrowed funds, but gifts from family are allowed. Down payment minimums vary based on the purchase price of your home.
For homes $500,000 or less, a 5% down payment is required
For homes $500,000 – $999,999, you'll need to put 5% down for the first $500,000 and 10% for the remaining purchase price.
Homes that cost $1 million or more require a 20% down payment and are not eligible for mortgage loan insurance.
» MORE: How much mortgage can I afford?
Cost of mortgage default insurance
Since mortgage default insurance premiums are usually built into the mortgage loan, it also increases your mortgage carrying costs.
Though your mortgage lender technically pays the premium on this insurance, the cost is passed on to you. There is the option to pay the premium upfront, but most people add it to their mortgage loan.
Mortgage insurance premiums vary from 0.60% to 4.50% and are calculated as a percentage of your mortgage loan amount. That percentage depends on your loan-to-value ratio, based on the size of your down payment.
You can get a refund of up to 25% of your premiums if you purchase an energy-efficient home or renovate your home to be energy-efficient.
In Ontario, Quebec, Saskatchewan and Manitoba, you must pay provincial sales tax (PST) on mortgage default insurance premiums. The PST must be paid upfront, along with your other closing costs, as it cannot be added to your mortgage loan.
Best Mortgage Rates in Canada
Compare Canada's top mortgage lenders and brokers side-by-side and find out the best mortgage rates that will meet your need
Mortgage protection insurance and other insurance
While mortgage default insurance covers the lender if you default on your mortgage, mortgage protection insurance pays your mortgage in the event of death or disability.
Mortgage protection insurance, which is usually sold to borrowers by their mortgage lender, are declining payout policies. This means you may start out paying premiums for a benefit that covers your entire mortgage, but as you pay down your mortgage, your benefit goes down, even though you're paying the same monthly premium.
Plus, because this type of insurance covers only your mortgage and nothing more, and it is paid directly to your lender. Depending on your family's needs, other insurance policies — like life insurance, critical illness insurance and disability insurance — may be comparable options. These policies are more flexible and can provide money for you and your beneficiaries outside of that mortgage expense. Your premiums may also be cheaper than mortgage protection insurance, depending on your health, age and other variables.
Consult an independent insurance broker who is not affiliated with any specific insurance company to review your options.
DIVE EVEN DEEPER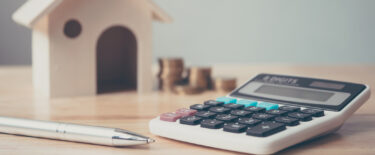 You will face a penalty for breaking your mortgage contract if you refinance before your term ends. The potential benefit may be worthwhile.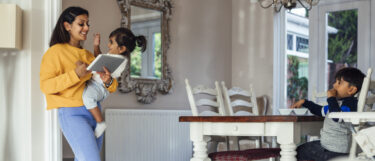 Canada's Greener Home Grant, along with other programs and incentives, can help you pay for upgrades and retrofits that make your home more efficient.