It's risky making an offer on a home before knowing the mortgage budget you're working with. That's the kind of information a mortgage pre-approval is designed to provide.
A mortgage pre-approval involves a lender taking a close look at your finances, including income and debts, and providing a mortgage offer that stays in effect for up to 120 days. With a pre-approval, you have a fairly accurate idea of how much capital a lender will provide and the interest rate you'll be expected to pay.
Mortgage pre-approvals aren't legally required, but they can be an important part of the home buying process and are worth understanding.
How mortgage pre-approval works
Mortgage pre-approval is a fairly straightforward process. You provide documents that verify your financial situation and employment, as requested by your bank or mortgage broker, who then uses the information to determine what kind, and what size of mortgage they might grant you.
During the pre-approval process, you'll find out:
Once your mortgage pre-approval goes through, your interest rate will typically be locked in for 90-120 days. If interest rates go up during that time, you still get the promised rate. If rates fall, you can negotiate and try to get a better rate when you're ready to close.
An important detail to remember when it comes to pre-approvals is that some lenders can only hold fixed rates during the pre-approval period. Variable mortgage rates, because they're determined by the movement of the Bank of Canada's policy rate, can't always be guaranteed. Pre-approvals are generally good for 90-120 days depending on the lender.
It's often recommended that your pre-approval beis complete before you make an offer on a house. If an offer is accepted but no lenders agree to fund the purchase, you'll still be obligated to complete the sale. Getting pre-approved for a particular amount, and adhering to it during the bidding process, can protect you from what could be a legal and financial catastrophe.
Once you apply, it generally takes about 24-48 hours to get an answer. With a pre-approval in place, you'll have a solid idea of how much house you can afford.
Explore Low Mortgage Rates with Neo Mortgage™
Whether you're a first-time buyer or looking to renew or refinance, use Neo Mortgage to help get the best rate possible. They'll scan the market and lock in your rate for 120 days with no hidden fees. Get started online in minutes.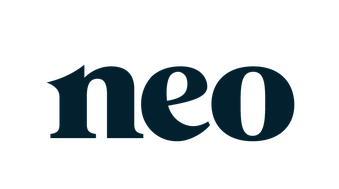 Where to get pre-approved for a mortgage in Canada
You can get pre-approved for a mortgage at most financial institutions that offer home loans, including:
To get pre-approved, you can either deal directly with a lender or work with a mortgage broker, who will compare mortgage offers at various lenders and pre-approve you for one that fits your unique financial circumstances.
Pre-approvals can be done in-person or online. To ensure your pre-approval proceeds smoothly, make sure you pay close attention to the documents requested by your mortgage advisor.
Financial information required for a mortgage pre-approval
Regardless of where you get pre-approved, expect to provide the following information:
Your identification.
Letter of employment and proof of income.
Position and length of time with your current employer.
Additional income and assets.
Notice of Assessment from the Canada Revenue Agency for the past two years (self-employed individuals only).
Permission to allow the lender to obtain your credit report.
During the pre-approval process, most lenders will run a hard credit check to assess your finances. A hard check can temporarily knock a few points off your credit score, so make sure yours is in good shape before applying. Credit inquiries from a variety of lenders within a short period, typically 14 to 45 days, will appear as only one hard check on your credit file, so the impact on your credit score should be negligible.
Pre-qualification vs. pre-approval
These two terms might seem interchangeable, but they are separate processes that give you different levels of certainty regarding your home buying budget.
Mortgage pre-qualification
Mortgage pre-qualification provides a quick, general estimate of how large a loan you may be approved for.
Most financial institutions have an online pre-qualification tool where all you need to enter is your income, debt and assets. It's not a robust examination of your finances, so the amount you pre-qualify for should not be used as the basis for an offer on a house. The mortgage amount you ultimately get approved for could vary wildly from your pre-approval figure.
Mortgage pre-approval
With a pre-approval, a lender will check your credit and confirm the financial information you provide. Once approved, your lender is essentially offering you a mortgage at a set interest rate for a fixed period of time.
Although mortgage pre-approval is a promise from a lender, it's not a guarantee. When you're ready to close, the lender will do one final financial check to see if your finances have changed since the pre-approval was made.
Best Mortgage Rates in Canada
Compare Canada's top mortgage lenders and brokers side-by-side and find out the best mortgage rates that will meet your need
What happens after mortgage pre-approval?
Mortgage pre-approval typically results in one of three scenarios: either you're pre-approved for an amount that aligns with your home buying needs, you're approved for an amount smaller than what you expected or your application is denied.
If your pre-approval application is denied
If your pre-approval application is turned down, consider applying with a different lender. If you didn't use one for your initial application, consider using a mortgage broker for the next one. A broker may be able to introduce you to lenders that are more willing to fund your home purchase.
You may also want to consider finding a co-signer for your mortgage application. A co-signer with a stronger credit score, higher income or less debt can help make you seem like less of a credit risk.
If your pre-approval amount is too low
If a lender is willing to provide a mortgage, but not one that suits your home buying desires, you'll need to do a little work to increase your creditworthiness.
One thing you can do is save a larger down payment. Making a larger down payment means taking out a smaller loan, which creates less risk for your lender. A down payment of 20% or more also frees you from having to buy mortgage default insurance, which can add thousands of dollars — plus additional interest — to your loan amount.
When lenders examine your finances during pre-approval, they'll take a close look at the amount of debt you're carrying, particularly your gross and total debt ratios. If those ratios are too high, you won't be approved for the mortgage you want. Paying down as much debt as possible is a wise move when trying to get pre-approved.
If the pre-approval amount is sufficient
In this case, you're ready to explore the housing market and make an offer on a home that fits your newly established budget.
It's crucial not to get swept up in a bidding war and lose sight of the amount you've been pre-approved for. Unless your offer is contingent on securing financing — a condition many sellers won't be interested in in a busy market — you'll have to find a way to make up the difference if your offer exceeds your pre-approval amount.
It's also important to remember that a pre-approval is not a legally binding loan agreement. If you decide to purchase a house, you'll have to formally apply for a mortgage. The final amount you're approved for may differ from the pre-approval amount, especially if your credit or employment situation has deteriorated since you were pre-approved.
Having your finances in order is essential to getting a mortgage. If you're ready to start looking for a home, consider getting pre-approved right away. It's free, quick and shouldn't hurt your finances. Having a pre-approval offer from a lender also allows you to move quickly and make a firm offer once you've found the house you'd like to call home.
Frequently asked questions about mortgage pre-approval
Does mortgage pre-approval affect my credit score?
To get pre-approved for a mortgage, a lender will have to conduct a hard credit inquiry, which will temporarily lower your credit score. Multiple inquiries over a short period of time, typically 14 to 45 days, should count as a single hard check.
Does mortgage pre-approval mean I'm approved for a mortgage?

Getting pre-approved for a mortgage is not the same as being approved for a mortgage. A mortgage pre-approval is really just an estimate of how much you should be able to borrow. Once you've made a successful offer on a house, you'll have to formally apply for a mortgage and, if your application is approved, agree to the final terms and conditions.
DIVE EVEN DEEPER
Compare customized 5-year fixed mortgage rates from Canada's best lenders and brokers for free. Find the lowest mortgage rate and apply for the home loan that best fits your needs.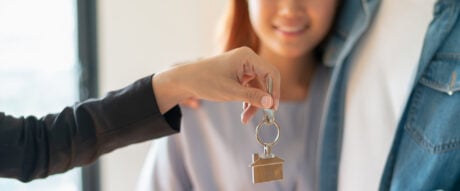 Anyone who's buying a home will likely need a mortgage. The question is, how does a mortgage work in Canada? It's a straightforward financial product, but what can confuse people are the different options and interest rates available. Since purchasing a home will likely be the most significant expense of your life, you'll want to […]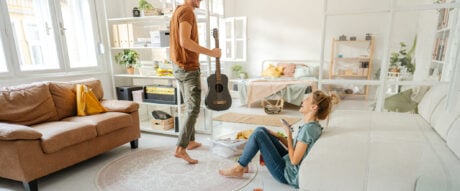 Home equity is the value of the ownership stake you've built up in a home that you own. In simple terms, it's the difference between the value of your home and how much debt you have remaining on your mortgage. Building home equity can be done in two ways: Paying down your mortgage Increasing your […]