Buying a house in Canada can make you feel like a kid reaching for a cookie jar that's just out of reach. You get a fingertip on it and it slides back another couple of inches on the counter.
In 2023, inflation, elevated mortgage rates and stubbornly high home prices put even more distance between buyers and the dream of homeownership. Could that gap narrow in 2024?
It's not impossible. The Bank of Canada's war with inflation seems to be turning a corner, which should lead to a decrease in mortgage rates. But when rates fall, they fall for everybody — first-time home buyers and well-capitalized multiple property owners — which means more competition and potentially higher prices.
That may not sound overly optimistic, but it's important to consider the good and the bad if 2024 is your time to explore the market. There won't be enough cookies for everybody; getting your hands on one might hinge on one or more of these five factors.
Explore Low Mortgage Rates with Neo Mortgage™
Whether you're a first-time buyer or looking to renew or refinance, use Neo Mortgage to help get the best rate possible. They'll scan the market and lock in your rate for 120 days with no hidden fees. Get started online in minutes.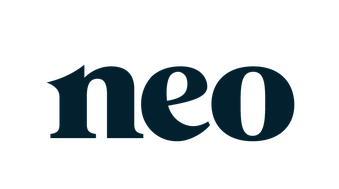 1. Expect a buyer's market. (No, really.)
One thing that could work in your favour as a 2024 home buyer is that supply, the market's Achilles heel, is actually improving.
NerdWallet's 2023 Canadian Home Selling Report found that 20% of Canadian homeowners plan to sell their primary residence in the next three years. There are reasons to doubt that such a historic number of homes will hit the market, but inventory is starting to pile up in a number of major housing markets.
A rise in listings won't instantly soften property values. It could, however, give sellers a reason to be more flexible on their asking prices — especially if they're trying to get out from under a mortgage they can no longer afford.
It's hard to pinpoint when you might have the greatest advantage as a buyer. Sellers may not feel too anxious at the beginning of the year since winter can be a slow season for real estate sales. More owners may list their homes further into 2024 if they can't renew their mortgages.
2. Fixed mortgage rates could shape the market
Because variable mortgage rates will remain both elevated and risky until the Bank of Canada claims victory over inflation, fixed mortgage rates will likely dictate mortgage affordability and overall housing demand next year.
So far in 2023, there have been five months, February through June, that saw growth in national home sales on a monthly basis. In each one, the average fixed rate on insured five-year mortgages was below 5%. Some analysts believe rates could sink below that level next year.
TD Economics forecasts that the five-year yield on government bonds, which helps lenders determine five-year fixed rates, will steadily decline to 3.3% by the fourth quarter of 2024. The last time yields were in that range was May 2023, when the average five-year fixed mortgage rate was 4.77%.
The British Columbia Real Estate Association, on the other hand, sees five-year fixed mortgage rates hovering around 5.25% by Q4 2024.
If fixed rates do get below 5% next year, buyers will likely sense an opportunity and get back into the market. One way to get out ahead of the crowd is to get pre-approved for a mortgage well ahead of time.
Pre-approvals generally last for up to four months. Getting pre-approved in July, for example, could get you ready for an October purchase. And if rates drop between your pre-approval and your official mortgage application, you should be able to negotiate a lower rate.
3. Variable rates will be a safer bet than in 2023
Variable mortgage rates have been treated like toxic waste by borrowers in 2023 — and with good reason. From September 2022 until January this year, variable rates increased by 200 basis points as a result of four consecutive upward adjustments to the Bank of Canada's overnight rate.
The reason for all those rate hikes (and the two that followed in June and July) is the Bank's ongoing struggle to get inflation down to 2%. Inflation remains well above the Bank's target, but it has, more or less, been trending downward since June of 2022. With the economy slowing and annual inflation coming in at 3.1% in October, the Bank's rate hikes may be over.
If the economy stays luke-warm and inflation continues falling in 2024, the Bank of Canada could start reducing the overnight rate as soon as the spring, which would lead to lower variable mortgage rates. The Bank's not likely to be as aggressive lowering the overnight rate as it was raising it, so variable rates aren't necessarily on the verge of plummeting.
Getting into a variable-rate mortgage before rates start receding could be challenging. Variable rates are significantly higher than five-year fixed rates, and could require passing a stress test at a minimum qualifying rate of more than 8%.
4. Know your competition
When buying a home in 2024, you could be facing stiff competition from homeowners with substantial equity to lean on, or from real estate investors motivated by Canada's soaring rents.
According to the Bank of Canada, investors and repeat home buyers accounted for over 57% of mortgaged home purchases in the first quarter of 2023, up from less than 53% prior to the start of the COVID pandemic.
It can be challenging for first-time buyers to compete with homeowners, who can leverage their equity to make larger down payments and more easily pass a mortgage stress test based on current mortgage rates. But that's no reason to give up. It's a reason to get ready.
One of the most important things you can do to prepare for a home purchase is build up the largest down payment you can. And don't be afraid to save more than the required minimum. If the stress test gets in the way and lenders require a larger down payment to approve a mortgage you can afford, you'll be ready.
5. Prices will be sticky
Despite Canada's slowing economy and what could be a sleepy housing market at the start of the year, buying a house isn't expected to get much cheaper in 2024.
The Canadian Real Estate Association predicts that the average home price in Canada will be around $690,000 in 2024, a 1.5% increase over CREA's projected average price for 2023.
Average home prices are expected to rise the most in Alberta (4.8%), New Brunswick (2.7%) and Newfoundland (2.6%). The average price in Ontario is projected to grow the least — by only 0.2% — but will still be over $875,000.
The bottom line
Buying a house in Canada can be an enormous challenge, especially if it's your first kick at the can.
Accepting this reality is the first part of the home buying process — and by reading an article like this, you've kind of already done it. The next step is to make a plan that allows you to bring lenders your A-game, which involves a strong credit score, manageable debt and a healthy down payment.
If you need help putting that plan into action, consider reaching out to your bank's mortgage advisor, a financial planner or a full-time mortgage broker.
Start comparing mortgage lenders
Read NerdWallet reviews of some of Canada's biggest lenders and brokers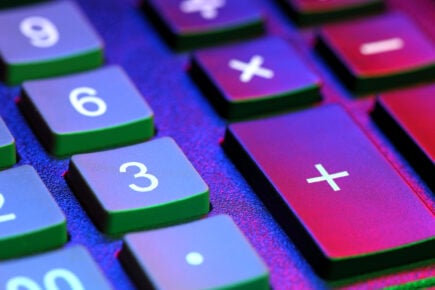 Using a mortgage affordability calculator can help set realistic home buying expectations and show where your finances might need improving.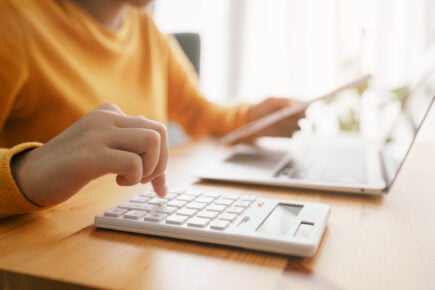 Use this free Canadian mortgage calculator to estimate your monthly mortgage payments, and see how rates and amortization affect total cost over time.