Surging mortgage rates brought Canada's housing market to a screeching halt in the latter half of 2022, marking the end of the country's years-long real estate bonanza.
It's a confusing time for buyers still on the hunt for a home. The 2022 slowdown is the most severe market reversal many Canadians will remember, yet prices remain stubbornly high. It's only fair to wonder if buying a house will get any easier in 2023.
Probably not. The same challenges that existed in 2022 are expected to carry over into 2023, although there is a new savings tool Canadians can use that may improve their chances of cracking the market.
Let's look at five things Canadian home buyers should keep in mind when searching for real estate in 2023.
Explore Low Mortgage Rates with Neo Mortgage™
Whether you're a first-time buyer or looking to renew or refinance, use Neo Mortgage to help get the best rate possible. They'll scan the market and lock in your rate for 120 days with no hidden fees. Get started online in minutes.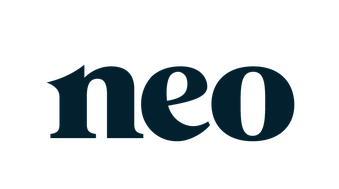 1. Housing prices are unlikely to crash
One of the most frustrating aspects of trying to buy a house in Canada circa now is that sales are way down, but prices aren't falling. And they aren't expected to decline much in 2023.
There doesn't seem to be a housing crash in sight.
More than 532,000 homes are expected to change hands in 2022, according to the Canadian Real Estate Association[1]. CREA sees the average price for a home in Canada actually increasing by 4.7% in 2022 to $720,255.
For 2023, CREA predicts that national home sales will fall by only 2.3% to around 520,000 units. The national average price is expected to remain virtually flat — increasing by only 0.2%.
On a provincial level, CREA projects only three provinces to experience a dip in their average sale price, British Columbia, Ontario and Manitoba. And that dip could be minimal: The average price in both B.C. and Ontario is expected to decrease by only 1.2%, and should remain well over $900,000.
2. Lingering inflation means interest rates could rise even further
The Bank of Canada is expected to increase its overnight rate again in December 2022, and if inflation remains high, they may be forced to keep upping the rate in 2023. That would mean even higher variable mortgage rates.
If inflation does start receding in 2023 — fingers crossed — don't expect the Bank of Canada to reverse course too quickly and drop the overnight rate with the same speed they increased it in 2022. They don't want to risk a backslide and trigger another wave of higher prices.
If inflation — and the overnight rate, and variable mortgage rates — all remain high, expect fixed mortgage rates to follow suit. In times of economic uncertainty, the Canadian bond market looks increasingly good to investors. As bond yields increase, so do five-year fixed mortgage rates.
3. Housing supply will remain a problem
From 2016 to 2021, Canada's population grew at almost twice the rate of any other G7 country. But our housing supply isn't increasing at nearly the same rate, which is a major reason why the country's housing market will remain under constant pressure in 2023 and beyond.
In the first six months of 2022, housing starts were down 5% in the country's six largest metropolitan areas, according to the Canadian Mortgage and Housing Corporation[2]. If that pace continues for the rest of the year, CMHC calculates a total of 254,000 starts for 2022, a 9,000-unit decrease compared to the previous year. Housing starts are expected to decline a further 10,000 units in 2023.
And the kind of housing units being built may not align with many buyers' desires. Construction is concentrated on condominiums and purpose-built rental apartments in Vancouver, Montreal and Toronto — property types that are also accounting for a growing proportion of the homes being built in Calgary, Edmonton and Ottawa. With so much housing needed across the country, it's not a trend that's likely to reverse, and a boom in high-density residential construction won't make purchasing a detached home any easier.
Other factors that could weigh on housing supply in 2023 include labour shortages in the construction sector and rising material and labour expenses. High interest rates also greatly increase the cost — and risk — for developers building multi-million dollar projects.
4. The foreign buyers ban won't slow housing demand
On January 1, 2023, a two-year ban on residential real estate purchases by non-Canadians and non-permanent residents will go into effect.
"We will prevent foreign investors from parking their money in Canada by buying up homes," Finance Minister Chrystia Freeland said in April[3].
The logic behind the ban makes sense: less demand is better for buyers fighting over limited housing supply. But studies show that foreign buyers account for a small percentage of real estate purchases in most Canadian markets, and the country's immigration target for 2023 — 447,055 — will likely put more pressure on housing stock than the ban relieves.
Not all new arrivals will be in a position to purchase property as soon as they arrive. They'll have to build credit, ensure they have suitably large down payments saved up and have residence status that allows them to avoid the ban. But they will soon be part of the home buyer population, which will hopefully encourage developers to construct more units.
5. The First Home Savings Plan could help buyers — eventually
Finally some good news.
Mid-2023 will see the launch of the First Home Savings Account, a tax-free savings and investment tool designed to help Canadians tackle the considerable challenge of purchasing a home.
The FHSA will allow buyers to set aside a maximum of $40,000 to put toward the purchase of their first home. Contributions will be tax-deductible and max out at $8,000 a year.
Saving up $40,000 over a minimum of five years may not sound all that helpful, but think of an FHSA as an alternative tax-free savings account and it starts looking a little better. You can hold the same types of investments in an FHSA that you can in a TFSA, which means your $40,000 can be invested in a range of different assets — stocks, bonds, GICs, mutual funds — that can help that money grow, tax-free.
The First Home Savings Account may not help you buy a home in 2023, but if you're planning a purchase in a few years, it's worth looking into now.
The bottom line: Don't despair
High interest rates and home prices will make buying a home incredibly challenging in 2023, but succeeding in the Canadian housing market still requires the same combination of sacrifice, hard work and luck that it always has.
You can't control inflation or housing supply, but you can try to pay down your debts, save as much as you can and maybe even take advantage of the country's labour shortage to find a new, higher-paying job. If that house still remains out of reach, at least your finances will be in a place where you can consider multiple Plan Bs.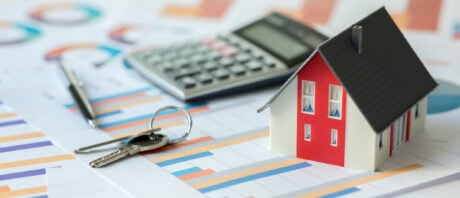 Compare customized 5-year fixed mortgage rates from Canada's best lenders and brokers for free. Find the lowest mortgage rate and apply for the home loan that best fits your needs.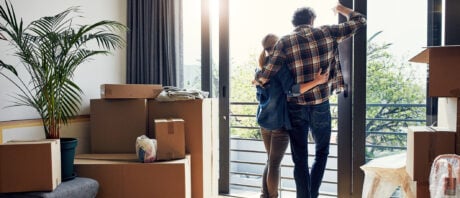 A "housing crash" and a "housing correction" differ in how they're caused, and the severity of their effect on home prices and sales.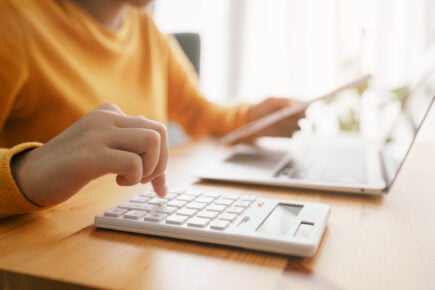 Use this free Canadian calculator to estimate your monthly mortgage payments, and see how rates and amortization affect total cost over time.