In addition to annual income taxes, many Canadians pay a goods and services tax, or GST, on a daily basis. GST is added onto the cost of many products and services, as well as transactions involving real property, like land or a house, and intangible personal property, like products downloaded from the internet.
In some Canadian provinces, GST is combined with the provincial sales tax to form a harmonized sales tax, or HST. Sales tax rates vary by province but can add a significant amount to the cost of products and services, which is why the government of Canada offers the GST/HST credit to some Canadians and their families.
» MORE: What are tax credits? 
What is the GST/HST credit?
The GST/HST credit aims to help individuals and families with low or modest incomes by offsetting the amount of GST or HST that they pay throughout the year. The credit is tax-free and issued quarterly by the Canada Revenue Agency (CRA). On top of the GST/HST credit, you may also be eligible for certain provincial and territorial credits which could be included in this payment.
» MORE: Understanding Canada's tax brackets
How much is the GST/HST credit?
The amount of GST/HST credit you receive depends on your net family income, your marital status and whether you have children.
For the 2020 tax year (which pays out from July 2021 to June 2022), the maximums are:
$456 if you are single.
$598 if you are married or have a common-law partner.
$157 for each child under the age of 19.
The CRA typically sends the GST/HST tax credit payments on the 5th day of July, October, January, and April.
GST/HST credit eligibility requirements
To qualify for the GST/HST credit, your adjusted net family income must be below a certain threshold, which for the 2020 tax year ranges from $48,012 to $63,412, depending on your marital status and how many children you have.
Also, you must be considered a Canadian resident for income tax purposes during the month before as well as at the beginning of the month in which the CRA makes the GST/HST credit payment.
Finally, you must meet at least one of the following criteria:
You are at least 19 years old.
You have (or had) a spouse/common-law partner.
You are (or were) a parent and live (or lived) with your child.
» MORE: What Canadians should know about T4 slips
Qtrade Direct Investing™
Get $150 or more when you open a new Qtrade account and make a qualifying deposit of at least $5,000. Conditions apply. Offer ends March 1, 2023. Division of Credential Qtrade Securities Inc.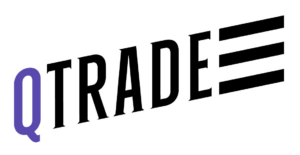 How to claim the GST/HST tax credit
If you are a Canadian resident and you file an annual tax return (even if you don't have any income to report) you will be automatically considered for the GST/HST credit. If you are a new resident to Canada, you will have to fill out a form and submit it to a local tax centre. The specific form required depends on whether you have children or not.
You can also claim your child's GST/HST credit. If you have applied for and receive the Canada Child Benefit (CCB) then you are likely already receiving their part of the GST/HST credit.
However, if you have not applied for the CCB, or have since welcomed another child into your home, you may need to register the child for the GST/HST tax credit. You can do this via CRA's My Account, by selecting "apply for child benefits." You will need to confirm your contact information, citizenship, and marital status as well as fill out some information about your child including name, gender, as well as date and place of birth.