"Buy now, pay later" is taking Canada — and the world — by storm. Often offered by online retailers at the time of check out, this short-term financing option allows you to break up the cost of a purchase into several smaller payments.
If money is tight, using buy now, pay later may seem like a no-brainer, but it can also be a slippery slope. Here's what you need to know about how buy now, pay later works in Canada so you can decide if it's right for you.
» MORE: How inflation affects prices
What is buy now, pay later?
Buy now, pay later, or BNPL, allows you to divvy up an online purchase into multiple payments, often at 0% interest and without fees. Generally, the first payment is due at the time of sale and the rest is split up over a pre-set number of payments, the most common being four total payments over six weeks (though payment plans and fee structures vary by program).
For example, if you want to make a $300 purchase, you would pay $75 when you checkout, then make three additional payments of $75 every two weeks until the remaining $225 is paid.
Buy now, pay later is a fast-growing global e-commerce payment method. In fact BNPL payments are expected to grow at 55% per year in Canada, reaching a total of over $5 billion CAD by the end of 2021, according to a report by ResearchandMarkets.com.
And why not? In the right situations, buy now, pay later can be a great tool to manage cash flow and make it easier to pay for larger purchases. But there's more to weigh before joining the buy now, pay later trend.
» MORE: Savvy holiday shopping strategies
Buy now, pay later companies in Canada
Here are the most common buy now, pay later companies in Canada (in no particular order):
Klarna is a shopping app for your mobile device that lets you browse online merchants, create wish lists and get price drop alerts. Purchases you make via the app are spread out over four interest-free payments.
Affirm is available at checkout with merchants who use the platform. You have a choice of payment schedules and you manage payments through your online account.
PayBright (owned by Affirm) gives you two payment options: four interest-free, bi-weekly payments (for smaller purchases), or monthly payments spanning six to 60 months (some of which include interest charges). Check the website for a list of merchants offering PayBright.
Choose ZIP at checkout with select merchants and your purchase will be divided into four interest-free payments over six weeks. ZIP is currently developing apps and an online shopping platform.
Select Afterpay at checkout at participating merchants and you'll have the ability to make four interest-free payments over six weeks.
Shop through the Sezzle app and split your purchase into four interest-free payments over six weeks.
Should you use buy now, pay later?
Here are some pros and cons to consider before saying "yes" to buy now, pay later.
Pros
Good credit scores optional. Unlike a bank or credit card provider, buy now pay later companies usually perform a soft credit inquiry rather than a hard credit check — and some may not perform a credit check at all. This makes buy now, pay later a preferable option if you don't have a particularly strong credit history, or want to avoid the temporary negative effect that hard inquiries can have on your credit score.
Extra time to pay. If you have a sudden, large and unexpected purchase and don't have the cash to pay in full, BNPL provides a way to pay in installments without extra charges.
» MORE: How do credit inquiries work?
Cons
It's still debt. It's easy to spend more than you can actually afford, because payments are spread out, but if you don't have a solid handle on your cash flow situation, BNPL commitments could financially overextend you. Failure to pay back the loan in a timely fashion could lead to extra fees and even debt collection.
Penalties for missed payments. If you don't make your payments on time, some buy now, pay later companies charge high fees or may forbid you from using the service in the future.
Returns are complicated. If you return an item purchased with buy now, pay later, and the provider charges interest, you may still be on the hook for those charges.
» MORE: How to handle debt
Alternatives to buy now, pay later
If you're not sure that buy now, pay later is right for you, but don't have the cash to cover an upcoming purchase, consider these other financing options.
Credit card installment plans
Credit card installment plans are different than buy now, pay later options, though there are some similarities in how they work. Some credit cards offer plans with set fees to pay back single purchases or entire balances over time. These fees are typically lower than standard credit card interest rates. Costs vary; plans may involve initial setup costs, monthly processing fees and percentage-based charges.
» MORE: Discover the best credit cards in Canada
Low-interest credit cards
A low-interest credit card (or one with an initial 0% interest offer) may give you the flexibility to pay off your purchases slowly without incurring interest charges. If the low interest rate is part of a promotion, make sure you're aware of what the standard interest rate will be, and aim to pay off the balance before it kicks in.
Personal loans
With a personal loan, you can borrow a lump sum and make payments over a set period of time, often longer than what buy now, pay later allows. But personal loans require a hard credit check, may involve fees and you'll pay interest at a fixed or variable rate. Personal loans may be most useful if the purchase is so large that splitting it into just a couple of installments would lead to unmanageably large payments.
Line of credit
A line of credit, secured or unsecured, provides you with a certain amount of credit that you can borrow against at your leisure, typically at a lower interest rate than most credit cards and personal loans.
DIVE EVEN DEEPER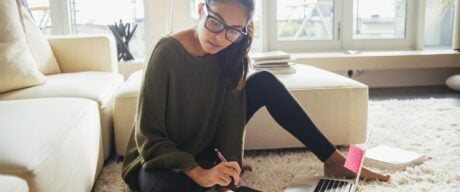 You can check your credit score and credit report for free by contacting Canada's two main credit bureaus, Equifax and TransUnion, without hurting your credit.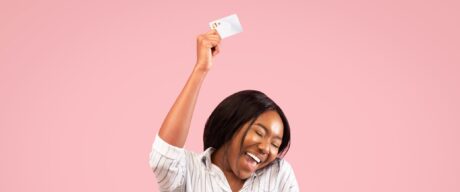 Identify the right credit card for your needs by considering your income, credit score and how you're likely to use the card.