If you're an international student struggling to get by in the Great White North, you're not alone. High tuition fees and soaring rent costs have made life increasingly unaffordable for visiting post-secondary students.
Here's a closer look at why it has gotten so expensive to study in Canada, plus tips to stretch your loonies further.
International students pay more to study in Canada
The average Canadian undergraduate student paid $6,872 in tuition fees during the 2022–2023 school year, according to Statistics Canada. International students, on the other hand, forked over more than five times that amount: an eye-watering $35,836 for the year[1].
But tuition is only the tip of the high-cost iceberg for visiting scholars.
Persistent inflation and the rising cost of living have made it more expensive for international students to live in Canada. Add the country's housing crisis into the equation and you've got a formula for serious financial stress.
Canada's housing crisis impacts international students
At least 3.5 million more homes would need to be built in Canada for housing prices to become more affordable, according to a 2023 Canada Mortgage and Housing Corporation report[2]. And this figure is in addition to housing already slated for construction. The housing supply gap is fuel on the fire of an already unaffordable housing market, and international students — alongside many Canadians — are struggling to find accommodations.
"An increasing population on top of a shortage of housing supply means international students have minimal options," Parween Mander, a Vancouver-based financial counselor and founder of financial coaching platform The Wealthy Wolfe, said in an email. "Unless they are willing to shell out higher rent or live in less-than-ideal conditions with multiple roommates."
Adding to Canada's affordable housing dilemma are landlords who demand steep rent deposits.
"It was difficult to find a place to live by ourselves at first, since there were unfortunately a lot of landlords who saw that we were students and tried to scam," Joe Tandor, a twenty-year-old University of Toronto Mississauga international student, said in an email. "Renting is difficult as a student without a guarantor, and oftentimes you'll have to pay around four months upfront when signing a lease, which is difficult for many to do after paying tuition."
Legally, Ontario landlords cannot ask for more than one month's rent deposit, according to the Residential Tenancies Act. Whether Ontario landlords adhere to this legal code is another matter entirely. International students who may be less familiar with their legal rights in Canada could be more susceptible to predatory rental practices, further exacerbating the financial burden of studying abroad.
To make matters worse, post-secondary students may be coming to Canada without an accurate picture of their financial obligations once they arrive.
Students misinformed about Canadian cost of living
When international students apply for a Canadian study permit, they need to prove that they have enough money to support themselves. In addition to tuition, the Canadian government asks prospective students to prove they have at least $10,000 to cover living expenses for one year. This amounts to $833 monthly.
But according to a 2023 report from food relief organization the Daily Bread Food Bank, the real cost of living for international students is substantially more: $1,517 per month on average[3].
The report suggests a disconnect between the amount of money international students are led to believe they need and what it actually costs to live and study in Canada. And this distortion may make these students more vulnerable to housing and food insecurity.
Bridging the gap: 3 saving strategies for international students
If you're an international student struggling to keep your finances afloat while studying in Canada, the following strategies may come in handy:
1. Explore home-sharing programs
Some post-secondary schools have partnered with home-sharing platform SpacedShared in an effort to address the affordability gap in the Canadian rental market. If you're seeking accommodations, the program can connect you with older adults who want to share and rent space in their homes. The arrangement is mutually beneficial: hosts offer discounted rental rates in exchange for your assistance with household tasks.
Currently, Ontario's Humber College, Georgian College and Laurier University are SpacesShared partners.
Additional home-sharing platforms that can accommodate students include Sparrow, the Canada Homestay Network and Canada HomeShare.
2. Rent your school supplies
Post-secondary textbooks and supplies can be expensive. Instead of purchasing new, consider renting or buying your books secondhand.
Some Canadian colleges and universities have textbook rental options, typically available through the campus bookstore or an online portal. Some schools also rent laptops and audio-visual equipment.
There are plenty of third-party rental options, too — including Macmillan Learning, Chegg and VitalSource.
3. Apply for scholarships, grants and bursaries
Scholarships, bursaries and grants are non-repayable awards designed to offset the cost of higher education. They are distributed for academic excellence and financial need, though specific eligibility criteria varies. There are numerous scholarship, grant and bursary programs for international students visiting Canada. A practical place to begin your search may be your college or university. Contact the financial aid department to inquire about awards you could be eligible to receive.
DIVE EVEN DEEPER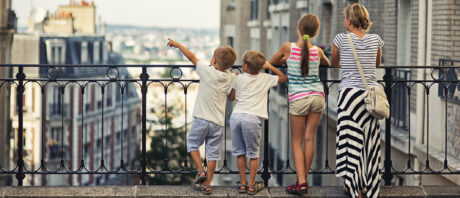 An international credit card can help you avoid foreign transaction fees and earn travel-specific perks.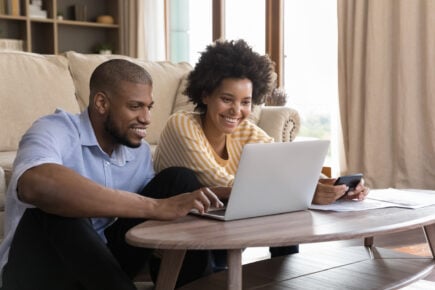 Here's what you need to know to apply for a student loan in Canada.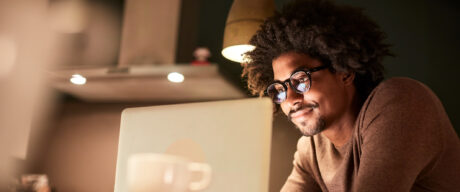 The Social Insurance Number, or SIN, is a government-issued private identifier that's connected to your personal, income tax, credit and benefits information.