SoLo Funds 2023 Review: Peer-to-Peer Cash Advances
SoLo Funds allows you to request a cash advance from its community of lenders. Approval takes a few days, which is much longer than competitors, but all fees are optional.
Many or all of the products featured here are from our partners who compensate us. This may influence which products we write about and where and how the product appears on a page. However, this does not influence our evaluations. Our opinions are our own. Here is a list of our partners and here's how we make money.
Our Take
The Nerdy headline:
SoLo Funds provides peer-to-peer cash advances that may be suitable for small, non-urgent expenses.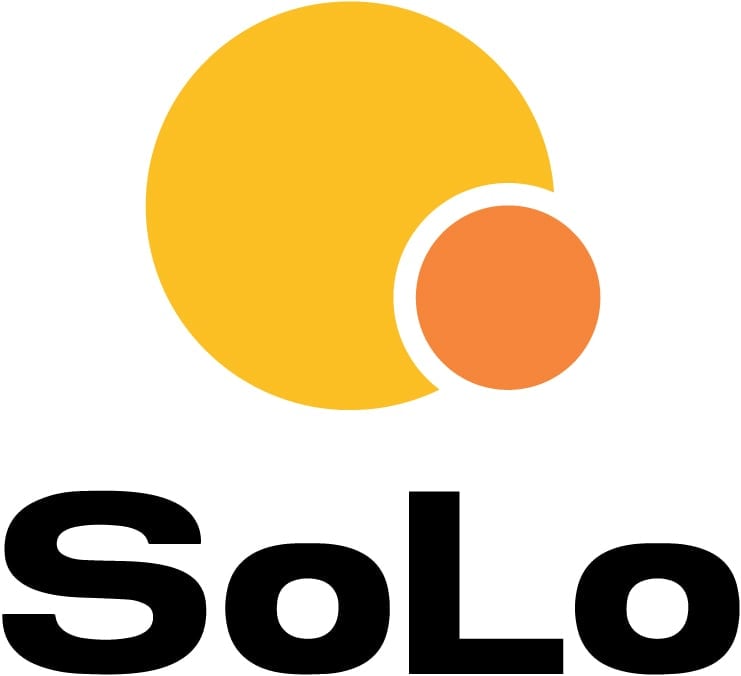 ---
Pros & Cons
Pros
Advances up to $575.
Does not overdraw accounts.
Allows users to choose repayment date.
No mandatory fees.
Cons
Advance requests have a 55% to 60% chance of approval.
Approval can take up to three days.
Does not offer help budgeting or saving.
Requests an optional tip and a donation.
Compare to Other Lenders
Compare estimated rates from multiple lenders
Get more smart money moves — straight to your inbox
Become a NerdWallet member, and we'll send you tailored articles we think you'll love.
Full Review of SoLo Funds
SoLo Funds is a mobile app that provides peer-to-peer cash advances through its feature called "The Marketplace." Borrowers request an advance, and lenders — who are other consumers rather than financial institutions — choose which requests to fund.
The app gives users more control over the loan than some of its competitors, including the ability to choose a loan amount and repayment date. The app also doesn't charge mandatory fees, a rarity among cash advance apps.
The biggest drawback with SoLo Funds is funding time. Lenders decide whether to fund your loan, which can take three days. Other apps tell you instantly whether you can get an advance and how much. About 55% to 60% of requested SoLo Funds advances are fulfilled, says co-founder Rodney Williams.
Table of contents
SoLo Funds advance amounts, fees and repayment terms
Optional tip: Up to 12% of advance amount.

Optional donation: Up to 9%.

Optional instant-withdrawal fee: 1.75%.

You choose a date and manually repay SoLo Funds on that date.

Once a lender accepts your request, funding takes minutes.

Loan requests that aren't funded within three days are removed from the Marketplace.
What to know about optional tips

Regulators like the Consumer Financial Protection Bureau don't classify tips as interest, but some consumer advocates argue they should because asking a user to decide how much to tip doesn't give them a fair chance to compare the cost with other borrowing options. NerdWallet recommends not volunteering a tip for a cash advance.
Should you use SoLo Funds cash advance feature?
When used occasionally, SoLo Funds can be useful if you:
Regularly have a positive bank account balance.

Can afford to repay the advance on the date you select, or within 35 days to avoid a late fee.

Need funds to pay for a small purchase.
SoLo Funds might not be a good solution if you:
Regularly spend more than you earn.
Though cash advances from an app are generally cheaper than payday loans, they may encourage users to rely on borrowed money to bridge income gaps, which can lead to a cycle of borrowing. In 2021, the Financial Health Network released a study that included multiple years of usage data and found that app users frequently take advances consecutively — behavior that is consistent with payday loan borrowing.
Is SoLo Funds legit?
SoLo Funds is a real company based in Los Angeles. It has provided cash advances since April 2018. The app has 4.6 stars across more than 8,000 reviews on Google Play and 4.3 stars across more than 15,000 reviews on the Apple Store.
Many recent reviews on the Better Business Bureau and CFPB websites are from borrowers who could not change their repayment date and lenders who weren't repaid.
Regulatory action against SoLo Funds
California, Connecticut and Washington, D.C., fined SoLo Funds in 2023 for violating various interest rate and licensure rules.
To continue operating in Connecticut, SoLo Funds was required to pay a $100,000 penalty and refund all tips, donations and fees to Connecticut borrowers. SoLo Funds also told the state's banking commission that it would change its marketplace and tipping systems.

SoLo Funds stopped operating in California when the state's Department of Financial Protection and Innovation began investigating the app in 2021. The agency issued a consent order in 2023 with findings that the app violated California's interest rate limits, brokered loans in the state without a license and claimed that the loans had 0% annual percentage rate (APR) in violation of the Truth in Lending Act.

To continue operating in D.C., the app must prevent lenders from seeing whether the borrower has added a tip before making a loan decision, and it must clearly disclose to borrowers that tips are optional and the decision to tip does not affect a borrower's ability to get funds, according to the Washington, D.C., attorney general's office.
In an emailed statement to NerdWallet, Kyle George, SoLo Fund's head of regulatory and government affairs, positioned the actions as a collaborative effort between SoLo Funds and those local governments to help the app operate in their jurisdictions.
The statement read in part, "The reality is that all the jurisdictions here have provided pathways for us to resume operations in places where we had previously paused."
How to qualify for SoLo Funds advance
Like most cash advance apps, SoLo Funds reviews your bank account information to determine eligibility, and it does not check your credit.
Unlike most apps, SoLo Funds doesn't deny users an advance. It gives a score that lenders use, along with information about the request, to decide whether to fund a loan.
Here's what you need to get an advance with SoLo Funds.
Government-issued ID and Social Security number.

Bank account with a debit card.

Positive bank account balance and sufficient transaction data.
How SoLo Funds cash advances work for borrowers
Here are the steps to get a SoLo Funds advance:
Create a profile in the app, including your name, birthday, address and Social Security number.

Link your bank account and get your SoLo score, which is between 20 and 60 for first-time users. Users can see their scores in the app.

Request an advance, including an amount, reason for borrowing, optional tip to the lender and optional donation to SoLo Funds. First-time borrowers have a $100 borrowing limit that increases by $75 with every on-time repayment.

Choose your repayment date. 

Submit the request and wait for funding. Once funded, the advance will transfer to your bank account within minutes. If your loan isn't funded within three days, it will be removed and you can request another.

Repay the advance. Unlike other apps that withdraw funds on your repayment date, users manually repay SoLo Funds advances. If you don't repay the advance within 35 days after the loan is funded, you'll incur a late fee that's 10% of the advance amount and a smaller transaction fee.
How do tips and donations work?
Before you submit a request, SoLo Funds asks if you want to include a tip for the lender and a donation to SoLo Funds. Both are optional. Lenders can see this information, and it may influence their decision to fund your loan.
What if I don't repay my SoLo Funds advance?
If you don't repay the advance within 35 days after getting it, SoLo Funds will try to collect the money for 90 days. Then it will send the loan to a third-party collections agency. Even if the loan is sent to collections, SoLo Funds says it won't affect your credit score.
Can I change my SoLo Funds due date?
Technically, you can't change the date your payment is due, but there aren't consequences for missing a payment until the 36th day after the loan is made. Your SoLo score is based on repayment history, so late payments may lower your score and make it difficult to get advances in the future.
Will SoLo Funds cause an overdraft fee?
SoLo Funds only withdraws money from an account if the payment is late, and the company says it checks the bank account before debiting to avoid causing an overdraft.
How do I contact SoLo Funds customer service?
You can contact SoLo Funds customer service via email, a contact form on the website, the app's chat feature or text message. You can't call SoLo Funds customer service.
How SoLo Funds advances work for lenders
SoLo Funds lenders can browse loan requests and review borrowers' SoLo scores, repayment histories, requested amounts, reasons for borrowing, tip amounts and donation amounts to choose one they want to fund. If a borrower adds a donation, the lender must front that amount in addition to the requested loan amount.
For example, if a borrower requests $100, adds a $10 tip and a $5 donation, the lender would give the borrower $105. The borrower would then pay the lender $115, and SoLo Funds would take the $5 donation.
Compare SoLo Funds to other cash advance apps
SoLo Funds is unique among cash advance apps. Because it's a peer-to-peer platform, you're at the mercy of other people when you request an advance. Some apps take a few days to send an advance to your bank account, but at least you know it's coming. Plus, the app requests both a tip and a donation.
SoLo Funds gives users more control over their advances than competitors. Borrowers can choose their repayment date and try to appeal to lenders in their reason for borrowing. There are also no mandatory fees to use the app.
This app may work better if you want to make a small purchase, but may not be useful in an emergency if you need funds fast.
SoLo Funds vs. other cash advance apps
| | | Speed without paying a fee | | |
| --- | --- | --- | --- | --- |
| | | | | $9.99 monthly subscription fee. |
| | Up to $100 per day, $750 per pay period. | | | |
| | | | | $8 monthly subscription fee unless you opt out. |
| | | | | $1 monthly membership fee. |
| | | | | |
| | | Approval takes up to 3 days. | | |
| | | | | |
| | | | | |
Find the Best Personal Loan
NerdWallet reviews and rates cash advance products from financial companies that provide cash advance apps. We collect over 24 data points from each company, verify the information with company representatives and compare the app with others that seek the same customer or offer a similar cash advance product. NerdWallet writers and editors conduct a full fact check and update annually, but also make updates throughout the year as necessary.
The maximum allowable rating for cash advance apps that we review is four stars. Our star ratings award points to cash advance apps that offer consumer-friendly features, including: caps on voluntary tips, protections from overdraft fees caused by app withdrawals, low cost of borrowing and an assessment of the user's finances before providing an advance. The system also rewards points for features that a consumer seeking an advance would find useful, such as: fast funding without a fee, allowing users to borrow less than they were approved for and customer ratings. Additional points are awarded to apps that provide pathways to budgeting and saving, which are features that can help prevent a user from habitually reborrowing. We weigh these factors based on our assessment of which are the most important for consumers and how they impact consumers' experiences.