MoneyLion Instacash Review: Cash Advances in 2022
MoneyLion's Instacash gives app users small cash advances, but users with external bank accounts may have to pay to get funds quickly.
Many or all of the products featured here are from our partners who compensate us. This may influence which products we write about and where and how the product appears on a page. However, this does not influence our evaluations. Our opinions are our own. Here is a list of our partners and here's how we make money.
Our Take
The bottom line:
MoneyLion is one cash advance option, but you may have fee-free alternatives that get you cash more quickly.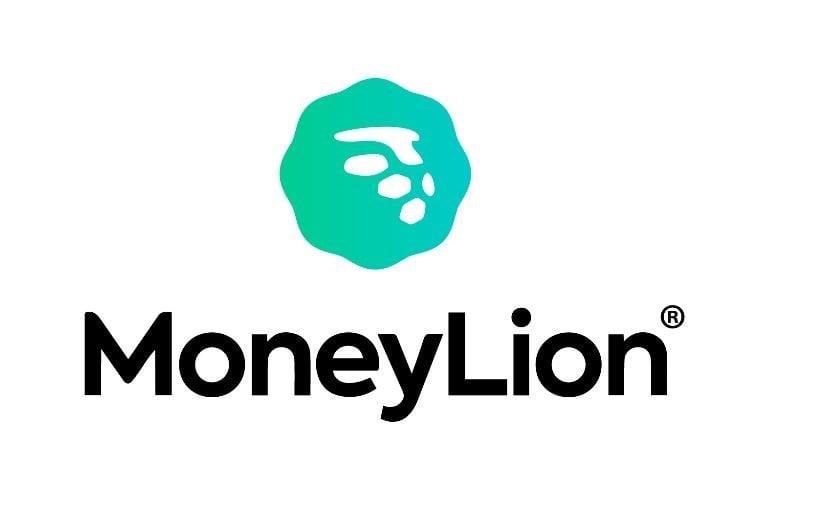 Pros & Cons
Pros
May be cheaper than an overdraft fee.

Can be a low- or no-fee way to borrow money.
Cons
Requires bank account access.

May promote a habit of borrowing against future earnings.

May take up to five days for some users to receive funds.
Get more smart money moves — straight to your inbox
Become a NerdWallet member, and we'll send you tailored articles we think you'll love.
Full Review of MoneyLion Instacash
MoneyLion's Instacash lets consumers borrow a portion of their expected income and repay it within about two weeks.
The banking app aims to help consumers who are somewhat financially stressed manage their money through ups and downs, says Chief Product Officer Tim Hong.
Though MoneyLion offers bank and investment accounts, users don't need either to access the Instacash feature.
Fees are low on MoneyLion advances, but like other apps that provide cash advances, Instacash asks users to provide an optional tip for the service. Those who don't already have a MoneyLion bank account may wait up to five days to get their advance unless they pay a fee.
Is MoneyLion's Instacash right for me?
When used occasionally, MoneyLion's Instacash feature can be useful if you:
Need to cover an unexpected expense.

Have a plan to repay the advance and cover your other expenses.

Have an active checking account that receives regular deposits.

Don't need the money immediately, or are willing to pay a fee to get it faster.
MoneyLion's Instacash might not be right if you:
Regularly spend more than you earn.

Aren't already a MoneyLion user and could therefore get money faster and cheaper elsewhere.
Financial advisors say repeated borrowing from a paycheck advance app isn't a sustainable habit. Even if you choose to borrow from MoneyLion now, make a plan to repay the advance and still cover other regular expenses. Then, take steps to build an emergency fund so you can pay for unexpected expenses without fees or interest. NerdWallet recommends starting with a savings goal of $500.
Track your spending — for free
NerdWallet's free app helps you track your spending, find ways to save and build your credit score.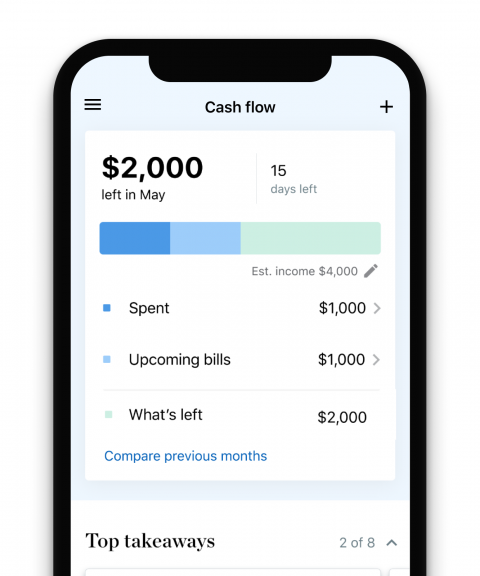 MoneyLion's paycheck advance details
MoneyLion says all of its fees are optional. They can include:
Turbo fee: The app delivers Instacash advances for free to MoneyLion bank accounts in one or two days. For a $3.99 turbo fee, funds are deposited within minutes. External bank accounts normally receive funds in two to five business days, but users can pay a $4.99 fee to get funds within four hours.

Tips: MoneyLion lets users add an optional tip for the service.
Borrowing amount: The maximum advance is $250. MoneyLion gives users a borrowing limit when they connect a bank account, and it typically makes advances in increments of $5 or $50. For example, a user with a $100 limit can borrow $50 on Monday and $50 on Wednesday, but they would have to pay some of their outstanding balance before borrowing again.
Those with MoneyLion checking accounts have higher limits than those using external bank accounts, Hong says. MoneyLion bank account holders can add other features, like direct deposit, to get higher advance amounts.
Repayment: Users can pay the advance back manually or let the app withdraw the money on a predetermined repayment date. Hong says the app usually sets the repayment date to one week from the Friday after you've borrowed, keeping with a traditional paycheck pattern.
If the payment date MoneyLion gives you doesn't work, you can choose from a list of other payment dates in the app. The app also lets users defer a payment by 14 days.
Though MoneyLion says Instacash can protect against overdraft fees, if there isn't enough money in an external bank account when the app tries to withdraw funds, you could incur an overdraft fee. The app says it checks a user's balance before debiting the account, and won't withdraw the funds if there isn't enough there.
Loan example: Say you want to borrow $100 from your next paycheck. If you pay a $4.99 turbo fee and add a $1 tip, it'll cost $5.99 to borrow $100.
Repaid in 14 days, the annual percentage rate on that advance comes out to 156%, which is lower than what payday lenders charge but high compared to other forms of credit, like credit cards and personal loans.
What you should know about tips
Users are asked whether they want to tip when they request Instacash. MoneyLion positions tips as a way for users to show appreciation for the service, and lets them decide what's fair to pay for the service.
But consumer advocates say putting the decision on the user doesn't give them a chance to evaluate the cost of the advance and compare it to other options. Credit card issuers and lenders are required to disclose an APR up front to show the total cost of borrowing, including interest.
If you use MoneyLion's Instacash feature, NerdWallet recommends not tipping.
How to qualify for MoneyLion's Instacash advance
MoneyLion reviews your bank account data (deposits and expenses) to determine if you qualify for an advance and how much you can borrow. The app looks for patterns in your deposits, so occasional income for something like freelance work may not qualify you.
The money doesn't have to come from an employer, though. Deposits from unemployment, alimony and Social Security all qualify, Hong says.
Here's what you need to qualify for an advance:
A verifiable checking account that you own. MoneyLion uses public records to confirm that you own it.

At least two months' history.

A consistently positive balance.

Enough activity to show both deposits and expenses.
How to get a MoneyLion Instacash advance
Once you download MoneyLion's app from an app store, here are the steps to get an advance:
Set up a MoneyLion account and connect your bank account. The app will use this account to withdraw repayment.

MoneyLion reviews your account.

Request Instacash through the app.

Select the amount you want to borrow. You'll also decide if want to pay a "turbo" fee to get the funds quickly, and whether you want to tip MoneyLion for the service.

MoneyLion will debit the funds from your account on the predetermined repayment date.
Bank account: Instacash perks like expedited funds and larger advance amounts are reserved for users who already have a MoneyLion RoarMoney bank account. The account has a few fees, including a $1 monthly administrative fee. The app also says it will give users access to their paychecks up to two days early with direct deposit.
Credit-builder plan: Like many other apps, MoneyLion doesn't report advance repayments to the three major credit bureaus, meaning on-time payments won't help you build credit.
The app does let users opt in to a Credit Builder Plus membership for $19.99 per month. The membership includes:
Free access to MoneyLion bank and investment accounts (instead of a $1 monthly fee for each account).

Higher Instacash advance limits.

A credit monitoring tool.

Eligibility for a credit-builder loan (5.99% - 29.99% APR).
Those features may not be worth the cost. Here's why:
Many financial institutions and budgeting apps give you free access to your credit score, which is updated once per month.

Institutions that offer credit-builder loans — mostly banks and credit unions — don't charge you a monthly fee just for eligibility, though they do charge interest.
Compare apps like MoneyLion
Earnin and Brigit are two popular paycheck advance apps. Here's how MoneyLion compares.
Earnin lets users borrow as much as $500. The app doesn't charge interest or fees on a paycheck advance, but asks for a tip each time you borrow. Earnin uses employment information, rather than bank account information, to qualify you for an advance.
Brigit is a subscription-based app that charges a flat fee of $9.99 and lets users borrow up to $250 from their expected earnings. Like MoneyLion, Brigit relies on deposits and expenses in your bank account to qualify you. The app offers credit-building services for less than MoneyLion.
Methodology
This product is not yet rated.
Find the Best Personal Loan