What Is a Money Order? How a Money Order Works and Where to Buy One
A money order is a guaranteed payment you can buy at places such as Walmart, the post office and your bank.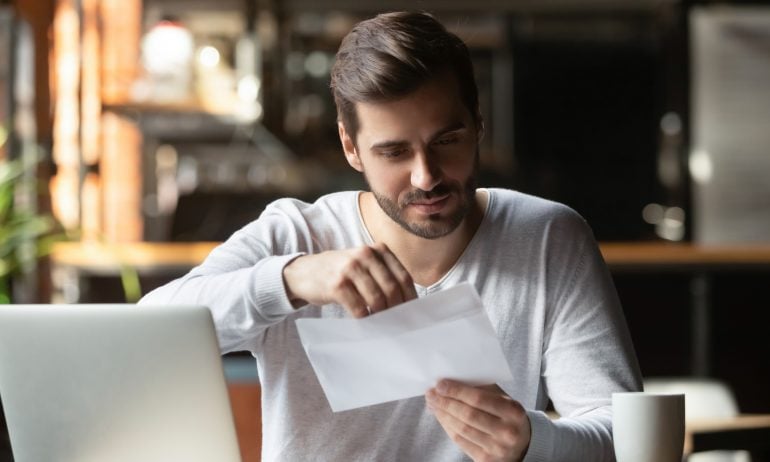 Many or all of the products featured here are from our partners who compensate us. This influences which products we write about and where and how the product appears on a page. However, this does not influence our evaluations. Our opinions are our own. Here is a list of our partners and here's how we make money.
Discover the bank accounts that fit your financial goals
Just answer a few questions to compare bank accounts that meet your needs.
Key takeaways about money orders
A money order is a safe alternative to cash or a personal check; it works like a check so you can cash it or deposit it into a bank account.

When using cash or personal checks puts you at risk, or they aren't accepted for payment, you can use a money order instead.

You can use cash or a debit card to buy money orders at the post office, Walmart, Western Union and other places.
How do money orders work?
A money order is a piece of paper that's a safe alternative to cash or personal checks. You specify who will receive the money order, and both you and that person must sign it for it to be valid, which cuts down on theft.
When you buy, you pay the value of the money order plus any issuing fees. They're available at U.S. post offices, Walmart, Western Union, banks and other places. Many have a $1,000 limit, including those that you purchase at banks. Generally, you must pay for money orders with cash or debit card.
A money order is a good option for sending money if you don't have a bank account or don't want to share your banking information with the recipient.
Money orders: Pros and cons
There are advantages and disadvantages to using a money order. Consider these pros and cons before you use one.
No bank account is required to send or receive a money order.

Money orders are widely available.
Once a money order is cashed (or lost), it can be difficult if not impossible to get your money back, even if it was due to a scam or fraud.
How can I buy a money order?
Know how and who you'll pay: Be prepared with cash or a debit card, the name of the payee and the amount you want to send. Paying with a credit card might be possible, but will usually cost extra, generally as later charges on your credit card bill.

Fill it out: In addition to the payee's name, you'll need to add your name (and maybe your address) and sign the money order. (For step-by-step instructions, check out NerdWallet's guide on how to fill out a money order.) Be careful to ensure that everything is accurate because you won't be able to change the information afterward.

Keep the receipt: The receipt will be a carbon copy of the money order or a paper slip recording the information entered on the money order. You may need it to track your money order or contact the place where you got it.

Track your money order: Your receipt will also have a tracking number that you can use to verify that the money order got to the intended recipient. If any problems arise, contact the place where you bought the money order to get help.
Where can I get a money order? How much does a money order cost?
You can get a money order at a post office, Walmart, Western Union, banks and other places. Domestic money order costs vary from under a dollar up to around $5, depending on where you buy them. You'll get a better deal at Walmart, or a convenience store or supermarket, and you'll typically pay more at a bank.
Not all providers offer international money orders; U.S. post offices do, but they cost more than domestic money orders. And no matter where you buy them, it's safer to buy money orders in person.
Money transfer agents (convenience stores, supermarkets, etc.)

Depends on the provider. For example, some San Francisco-area Western Union providers charge $1.

Money orders up to $500: $1.65.

Money orders for $500.01-$1000: $2.40.

Military money orders: $0.60.

International (up to $700 in value): $49.65 issuing fee + processing fee that varies by country.

Often $5, but depends on the financial institution.
Money order fees at big U.S. banks
Below is a table with the money order cost and availability at some popular banks. Note that many banks will only sell money orders to account holders.
| Bank (click to read review) | |
| --- | --- |
| | |
| | |
| | $5 for up to $1,000; free for some premium accounts. Must be purchased in a branch. |
| | $5; free for premium checking customers. |
| | $5; free for premium checking customers. |
| | $5; free for premium checking customers. |
| | |
| | $5 for up to $1,000. Must be purchased in a branch. |
When should I use a money order?
There are times when using cash or personal checks can put you at risk, or they aren't accepted for payment. Here are four examples of when money orders are the best payment method:
You need to send money securely. Unlike checks, money orders don't include your bank account number, and they help ensure that only the recipient can use it, unlike mailing cash.

You're worried about bouncing a check. Because money orders are prepaid, they can't be rejected for insufficient funds. Other options are a certified check or a cashier's check, both of which guarantee payment and don't necessarily have a $1,000 limit, unlike many money orders.

You're sending money internationally. Not all money orders work abroad, but U.S. Postal Service money orders can be sent to more than a dozen countries. Another option is a wire transfer, if you need the money there faster and are willing to pay more. Or check out our best ways to send money internationally.

You don't have a checking account. Since money orders require you to pay in advance, you don't need a bank account and you can still pay bills safely.
If you don't have a checking account, another option for paying for regular purchases and bills is to use a prepaid debit card.
Where can I cash a money order?
You can try cashing a money order at the same entity that issued it, whether that's a bank branch, post office or other location. Note that not all Western Union locations that sell money orders are able to cash them. Walmart specifies that it cashes MoneyGram money orders, which are available for purchase at Walmarts as well.
Some banks may cash money orders issued by the same bank or by the U.S. Postal Service, but may charge a fee if you're not a customer of the bank. Check-cashing locations, convenience stores and grocery stores can be alternatives, but watch out for fees. Wherever you go, you'll probably need to show identification.
If you don't need the money right away and you have a bank account, consider depositing it. Banks accept money orders as they would regular checks at branches, ATMs or even on a banking app with a mobile check deposit function. Don't forget to sign the back of the money order before depositing.
How long are money orders good for?
Generally, money orders don't have expiration dates, but difficulties and fees can arise if money orders aren't cashed within one to three years. Western Union and MoneyGram start charging fees on unused money orders after the first year, which can reduce the value of a money order over time to zero. U.S. post office domestic money orders never expire or have fees, so they can be cashed for the exact amount at any time.
It's relatively simple to find out where a money order is — as long as you've kept your receipt. But the process varies slightly by issuer. The U.S. Postal Service and MoneyGram allow you to track online with information such as the serial number found on your receipt and the purchase amount. Your bank should be able to provide you with the same information for a money order purchased there.
Without the receipt, you'll likely have to file a research request to find your money order's serial number, and that's expensive and time-consuming. At MoneyGram, for example, it costs $40 and can take 60 days to process.
Just be sure to track the money order with the actual provider — it might be Western Union or MoneyGram even if you purchased it at a convenience store. The money order should clearly show or state who the provider is.
Take advantage of the highest interest rates since 2007 with the best high-yield savings accounts.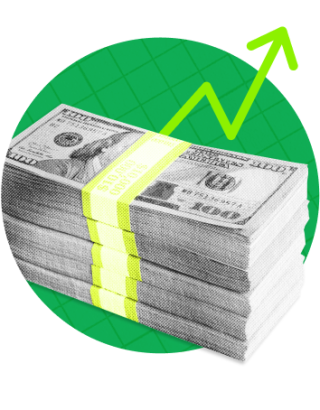 Get more smart money moves – straight to your inbox
Sign up and we'll send you Nerdy articles about the money topics that matter most to you along with other ways to help you get more from your money.