What Is a Wire Transfer? How Does It Work?
Wire transfers help move money electronically from one person to another, domestically or internationally, using banks or transfer providers such as Western Union or Wise.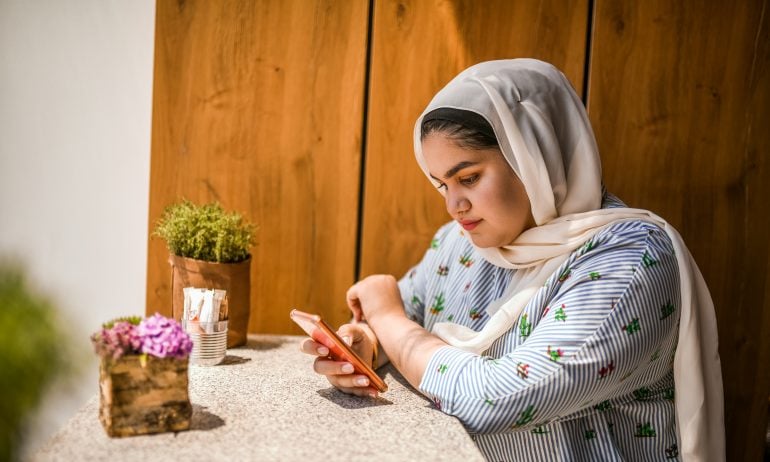 Many or all of the products featured here are from our partners who compensate us. This influences which products we write about and where and how the product appears on a page. However, this does not influence our evaluations. Our opinions are our own. Here is a list of our partners and here's how we make money.
Discover the bank accounts that fit your financial goals
Just answer a few questions to compare bank accounts that meet your needs.
Wire transfers are one of the most effective and quickest ways to move money electronically from one person to another for things like closing on a home or sending funds to relatives abroad. You can send a wire transfer through a bank or a nonbank provider such as Western Union or Wise (formerly TransferWise). You can wire amounts in the tens of thousands of dollars and send money in a foreign currency.
Wire transfers cost a bit more and take more effort than other methods of sending money, like peer-to-peer transfers that are free and done using an app. But you can typically send larger amounts with a wire transfer and choose from different payment and receiving options, including cash.
With a wire transfer, no physical money moves between locations. The term "wire transfer" comes from an era when banks relied on telegraph wires to communicate this kind of money transfer.
A bank wire consists of instructions about who will get the money, including the recipient's bank account number and how much the recipient should get. Nonbank wire transfers might not require a bank account, depending on the service, but they will require the recipient's name, the transfer amount and the destination. You might also be required to sign up for an account with the wire transfer service provider. You pay the transfer amount and any fees upfront, so the transfer is final once processed.
Make the most of your cash
Track all your spending at a glance to understand your trends and spot opportunities to save money.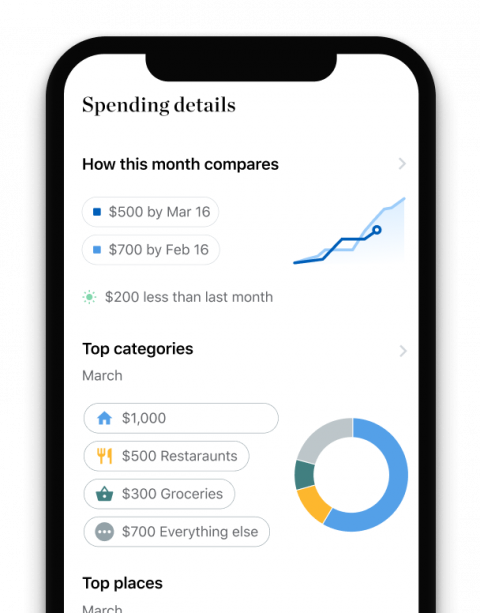 There are two main types of wire transfers: domestic and international. The cost and delivery time vary for each. If you're sending money overseas through your bank, you'll generally use an international wire transfer. Domestic transfers are sent within the same country.
SoFi Checking and Savings

APY
4.60%SoFi members with Direct Deposit or $5,000 or more in Qualifying Deposits during the 30-Day Evaluation Period can earn 4.60% annual percentage yield (APY) on savings balances (including Vaults) and 0.50% APY on checking balances. There is no minimum Direct Deposit amount required to qualify for the stated interest rate. Members without either Direct Deposit or Qualifying Deposits, during the 30-Day Evaluation Period will earn 1.20% APY on savings balances (including Vaults) and 0.50% APY on checking balances. Interest rates are variable and subject to change at any time. These rates are current as of 10/24/2023. There is no minimum balance requirement. Additional information can be found at http://www.sofi.com/legal/banking-rate-sheet.
How long does a wire transfer take?
For domestic wire transfers, money generally gets processed the same day the wire goes out — usually within a few hours. International transfers can involve intermediary banks and can take more than a day.
Wire transfer times vary because your money doesn't go straight from one bank or provider to another. Instead, a real-time wire processing system like FedWire acts as an intermediary and clears the payments, similar to the way the Automated Clearing House processes ACH transfers like direct deposits and bill payments.
How much does a wire transfer cost?
A wire transfer can be one of the more expensive ways to send money, especially through banks. On average, there's a flat fee of around $25 to wire money to another person in the U.S. and about $49 to wire abroad, based on some of the bigger U.S. financial institutions' current pricing. Recipients might also have to pay their bank, usually around $10 to $20, to receive the money.
International wire transfers have another cost: exchange fees. These are the fees for exchanging one currency for another. Banks, both in the U.S. and abroad, charge consumers high exchange rates. For example, a recent exchange showed that a nonbank wire transfer of $1 was exchanged for 20.18 Mexican pesos, whereas the exchange rate from a bank was just 18.90 pesos for $1.
For both international and domestic transfers through nonbank providers, the flat fee can depend on the provider, amount, destination, delivery and payment options, and method of sending money, such as online or in person. For example, sending amounts from $200 to $1,000 to Mexico using a nonbank provider costs approximately $5 to $13. Generally, you'll get a better exchange rate than you would at a bank.
For domestic transfers that are less urgent or involve a smaller amount, ACH transfers, such as external funds transfers, may be better. Deliveries can take up to three business days, but they cost a few bucks at most.
Is it safe to transfer money by wire?
Wire transfers are a safe way to send money; they are secured by the transfer service provider, which must follow strict guidelines and rules, and sent via a secure electronic network.
But be careful to not send money to the wrong person or to a scam artist. Wire transfers are often used in fraud schemes. Scam artists might say you won a lottery or sweepstakes you never signed up for and then ask you to wire money to pay supposed fees. If you're a victim of wire transfer fraud, there's no guarantee that you can get your money back.
Can you cancel a wire transfer?
A wire transfer generally can't be canceled once it's been received, so make sure you know the person you're sending money to.
There are some exceptions. For example, you can cancel an international transfer within a half-hour of initiating it, assuming the wire hasn't been picked up or deposited yet. This is one of several federal protections you have when sending international money transfers.
Frequently asked questions
How do I make a wire transfer?
Wire transfer vs. ACH: What's the difference?
What is a domestic wire transfer?
What is an international wire transfer?
Get more smart money moves – straight to your inbox
Sign up and we'll send you Nerdy articles about the money topics that matter most to you along with other ways to help you get more from your money.