Cashier's Check vs. Money Order: How to Decide
Cashier's checks cost more, but let you send more money. Money orders are cheaper and easier to buy, especially if you don't have a checking account.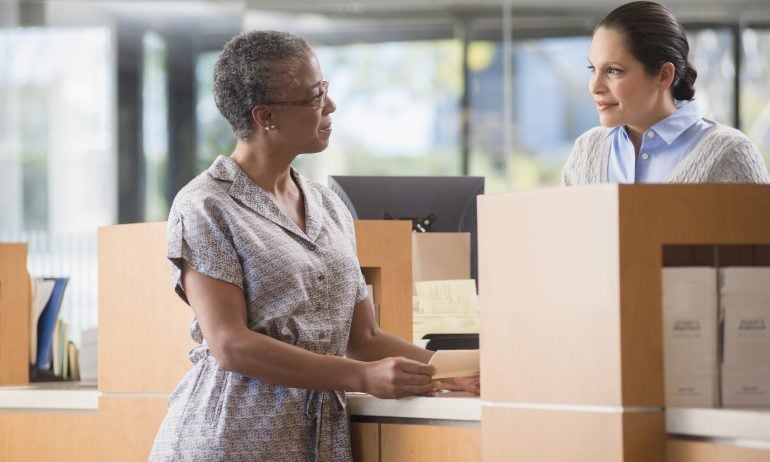 Many or all of the products featured here are from our partners who compensate us. This influences which products we write about and where and how the product appears on a page. However, this does not influence our evaluations. Our opinions are our own. Here is a list of our partners and here's how we make money.
Discover the bank accounts that fit your financial goals
Just answer a few questions to compare bank accounts that meet your needs.
Money orders and cashier's checks can each be helpful if you need a more secure payment method than a personal check or cash — or if you don't have a checking account. But they have some key distinctions.
What's the difference between cashier's checks and money orders?
The main difference between cashier's checks and money orders is that cashier's checks are better for larger purchases whereas money orders come in smaller amounts. Additionally, cashier's checks tend to cost more while money orders are cheaper and easier to buy.
Use a cashier's check if ...

Your purchase costs more than $1,000

You can afford to spend about $10 on the check

You have a bank account and access to a financial institution

You want a little more protection

Your purchase costs $1,000 or less

You can afford to spend $5 or less on the money order

You don't have access to a financial institution — or it's more convenient to buy elsewhere
Here's how to decide which works best for you.
When should I use a cashier's check?
Cashier's checks are better for large purchases. Say you want to spend $5,000 on a used car, but the seller won't accept a personal check. If you're not keen on carrying large amounts of cash, you need another form of guaranteed payment.
In this case, a cashier's check, sometimes called an official check, would be the better choice. Many businesses won't issue a money order for more than $1,000, but there's typically no limit on the amount a cashier's check can cover.
On the other hand, if you need to make a $500 deposit for an apartment and can't use a personal check, a money order would be wiser because they're generally less expensive.
Which costs less, a cashier's check or a money order?
Money orders usually cost less. Walmart has some of the best prices for money orders, charging a maximum of 88 cents for amounts up to $1,000 with valid government-issued photo ID. The U.S. Postal Service charges from $1.25 to $1.76, depending on the amount. Banks often charge around $5.
Cashier's checks in any amount will set you back around $10.
Some banks and credit unions waive fees on cashier's checks and money orders for customers with certain accounts.
Money orders are easier to buy. You can buy money orders at post offices, some retail stores, banks, money transfer outlets and elsewhere. Going to a supermarket for milk? You could also pick up a money order at the customer-service counter.
Cashier's checks, on the other hand, are usually available only from a financial institution where you're a member.
If you're hoping to buy either one online, you won't have much luck. Issuers often require that you visit a physical location to buy a money order or cashier's check. If that's not an option, you could ask your recipient to let you send money online instead. This is typically free with a bank account, and among peer-to-peer transfer services, Venmo doesn't charge users for paying with a prepaid debit card.
Which is safer, a money order or a cashier's check?
Cashier's checks can be a little safer. If you lose a cashier's check or money order, or if it's stolen, you can take steps to recover your money — generally by showing the issuer your receipt and asking for a refund. That makes either option safer than carrying cash.
However, on a money order, the purchaser fills in the receiver's name, which is similar to writing a check. (Learn more about how to write a check here.) If you lose the money order before filling it in, anyone could cash it. And once someone cashes that money order, you more than likely won't get your money back.
If a money order or cashier's check is cashed fraudulently, you could contact police and work through the legal system to try to recover the money.
Cashier's checks offer a bit more protection, because the financial institution fills out the "pay to" line instead of the purchaser. And an official check drawn up by a financial institution may seem more credible to a recipient than a money order from your local 24-hour market. But either option is a good way to guarantee payment.
Take advantage of the highest interest rates since 2007 with the best high-yield savings accounts.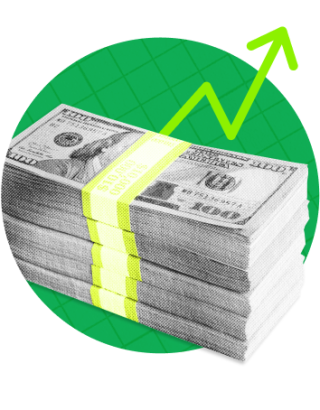 Get more smart money moves – straight to your inbox
Sign up and we'll send you Nerdy articles about the money topics that matter most to you along with other ways to help you get more from your money.