What Is a Certified Check? Definition, Cost, Use and How to Buy One
A certified check is a safe payment option available at banks and credit unions.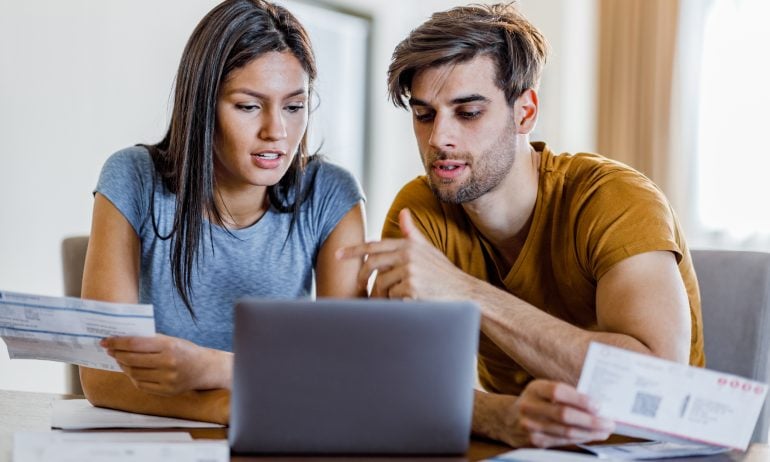 Many or all of the products featured here are from our partners who compensate us. This may influence which products we write about and where and how the product appears on a page. However, this does not influence our evaluations. Our opinions are our own. Here is a list of our partners and here's how we make money.
A certified check is a personal check guaranteed by the check writer's bank. The bank verifies the account holder's signature and that they have enough money to pay, then sets aside the check amount for when it's cashed or deposited.
Sometimes, especially with larger transactions, it can be impractical for buyers to pay with cash, and sellers might be reluctant to accept a personal check, in case it bounces.
A certified check can reduce risks for everyone in such a transaction.
"The whole purpose of a certified check is to ensure the person who's getting paid that there's money behind the check," said Nessa Feddis, senior vice president at the American Bankers Association.
"If I'm selling my car and I'm handing it over, and if they give me a personal check, that check may come back as uncollectible and I can't get the car back."
Both certified and cashier's checks can be considered "official checks." Both are used instead of cash, credit or personal checks, and both are used to guarantee payment. It's difficult to replace these types of checks; for a lost cashier's check, you'll have to get an indemnity bond, which you can get through an insurance company but it's often challenging. And your bank might require you to wait up to 90 days to get a replacement check.
There is one significant difference: With a cashier's check, the bank receives money from the purchaser, then issues the check and guarantees its payment at face value. Funds are drawn against the bank, not against a personal account, as is the case with a certified check.
» Interested in alternatives? Read up on or 
Still, like any other form of payment, cashier's checks and certified checks are vulnerable to fraud, and it's your responsibility to make sure the check you receive is legitimate and not counterfeit.
Some red flags of phony checks — such as typos and grammatical errors — are easy to spot, but most bad checks don't have dead giveaways. With technology, counterfeiters can easily copy bank logos and branding off the internet.
Banking security experts recommend that you call the bank immediately upon receiving a certified check to verify it. Don't call the number printed on the check, though; it could be phony, too.
Find the bank's phone number online, call it, then give the bank the check number and the name of the purchaser.
Under banking regulations, deposited funds typically are available as soon as the next business day. But if you happen to deposit a cashier's check, withdraw the funds and send out the money (or merchandise, if you sold something), only to have the bank discover that the check was fraudulent, you may be held responsible for the entire amount of the bad check.
Many banks and credit unions offer certified checks and cashier's checks, though not all offer both, and some differ on terminology, calling them "official checks." Contact your financial institution for availability.
Fees can be $15 or higher. Some financial institutions, however, offer reduced fees or no fees for account holders.
Because the face value is guaranteed, legitimate certified checks are as good as cash. This can help ease your mind when exchanging goods or services in a large transaction. But as with any situation involving money, be careful to avoid falling victim to counterfeiters.