Editorial Review
Wells Fargo Bank Review: Checking, Savings and CDs
Wells Fargo offers a massive branch network and a solid checking account, but its savings rates are low.
At NerdWallet, we strive to help you make financial decisions with confidence. To do this, many or all of the products featured here are from our partners. However, this doesn't influence our evaluations. Our opinions are our own.
Overall bank rating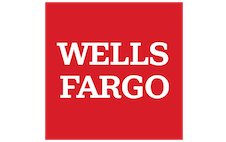 Savings

Savings

Checking

Checking

CD rates

CD rates

Banking experience

Banking experience

Overdraft fees

Overdraft fees
The bottom line: Megabank Wells Fargo offers huge networks of branches and ATMs and a variety of financial products. Monthly fees on basic bank accounts can be easily waived, but savings rates tend to be low. If you have a Wells Fargo mortgage or investment account — or a high enough bank balance — you could receive certain upgrades on interest rates and fees waivers.
Pros
13,000 free ATMs and about 5,400 branches.

Easy to avoid monthly fees on some checking and savings accounts.
Cons
0.01% APY on standard savings account; better rates available elsewhere.

$35 overdraft fee can be charged three times daily.
Full review
Best Bank for Branch Access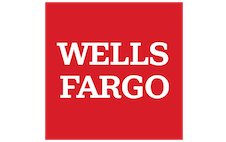 Wells Fargo Way2Save Savings
APY
0.01%
With $1 minimum balance
Wells Fargo's Way2Save account has a $5 monthly fee, waived with a $300 minimum daily balance or a recurring savings transfer from checking to savings. The bank makes it easier to waive this fee than some other national banks, but there are many online banks that don't charge a fee at all. The 0.01% annual percentage yield is very low.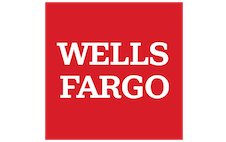 Wells Fargo Everyday Checking
Monthly Fee
$10
Waived with direct deposit or $1500 minimum balance
Wells Fargo's Everyday Checking has a $10 monthly fee that can be avoided in one of several ways: making 10 debit payments, $500 in direct deposits or by keeping a minimum daily balance of $1,500 each month. College students can also avoid the fee. There's no yield, so you won't see your money grow with compound interest. Checking account holders can take advantage of over 13,000 Wells Fargo ATMs, which trails Chase's and Bank of America's 16,000-ATM networks.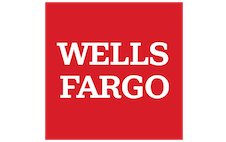 1-year APY
Minimum Deposit
Wells Fargo has very few standard CDs available online, including no three- or five-year terms. Its CDs with terms of one year and shorter have a $2,500 minimum deposit and low yields. The bank does have a "special" 9-month CD with a strong APY, but you'll need at least $5,000 to open this particular certificate. (See more details on our Wells Fargo CD rates review.) In general, you can find better rates elsewhere.
» Want to see the best options? Here's our list of top CD rates and the banks that offer them.
Banking experience
Wells Fargo offers extensive branch coverage. Its mobile banking apps offer check deposit, person-to-person payments and bill payments, and are well-rated by app store users.
Customer service is available 24/7 by phone, and also can be reached through Facebook and Twitter.
Note that in the past few years Wells Fargo has been penalized by government regulators multiple times, including for creation of unauthorized accounts for customers to meet sales targets, and then for charging unnecessary fees on mortgages and auto loans. The bank paid millions of dollars to affected consumers and made leadership changes in the wake of the scandal.
Overdraft fees
Wells Fargo's overdraft fee is $35, with a maximum of three fees per day. You can use your Wells Fargo savings account or line of credit as a backup source of funds, but there is a $12.50 transfer fee each time money is moved from savings to checking to cover an overdraft.
Wells Fargo checking accounts with direct deposit have a feature called "Overdraft Rewind," which can erase fees for customers who receive direct deposits the day after overspending. The bank also does not charge an extended overdraft fee for accounts that are in the red for several days in a row.
How does Wells Fargo compare?
APY

1.70%

With $0 minimum balance

APY

1.60%

With $0 minimum balance

APY

1.60%

With $0 minimum balance
RATING METHODOLOGY
NerdWallet's overall ratings for banks and credit unions are weighted averages of several categories: checking, savings, certificates of deposit or credit union share certificates, banking experience and overdraft fees. Factors we consider, depending on the category, include rates and fees, ATM and branch access, account features and limits, user-facing technology, customer service and innovation. The stars represent ratings from poor (one star) to excellent (five stars). Ratings are rounded to the nearest half-star.