5 Things to Know About the Cerulean Credit Card
The card has some positive features for those with bad credit, but its high annual fee and APR mean it's more expensive than other cards in its class.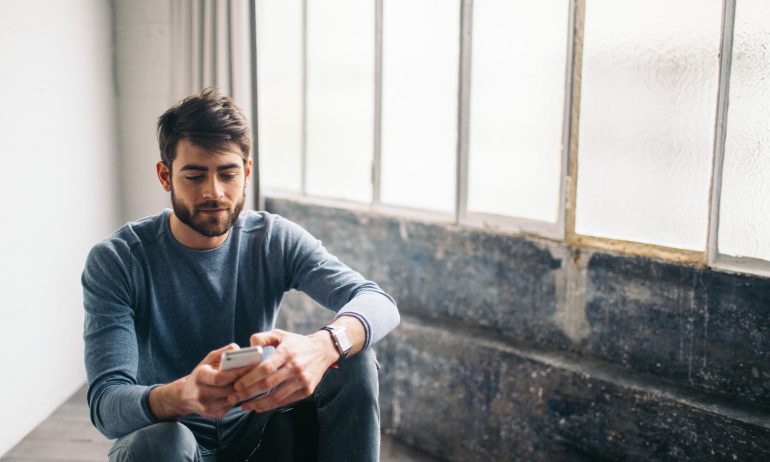 Many or all of the products featured here are from our partners who compensate us. This influences which products we write about and where and how the product appears on a page. However, this does not influence our evaluations. Our opinions are our own. Here is a list of our partners and here's how we make money.
At first glance, the Cerulean credit card may seem appealing if your credit is less than perfect. Issued by The Bank of Missouri and serviced by Continental Finance, the card doesn't require a security deposit and offers a potentially generous credit limit. It's a Mastercard, too, so it'll be widely accepted, and your payments are also reported to all three major credit bureaus, a must-have in a credit-building journey.
All of the features look solid until you get to the hefty annual fee and whopping interest rate. Compared with some other unsecured credit cards for bad credit (FICO scores of 629 or lower), it does have fewer fees overall. But there are less expensive options that can help you build credit.
Here's what you need to know about this card and the less costly alternatives for your credit-building goals.
1. It's expensive to carry
While the Cerulean credit card doesn't tack on monthly "maintenance fees" like some other cards in its class, its annual fee alone should be enough to make you rethink things.
Cardholders can expect the following fees:
Late payment fee: Up to $41.

Additional card fee: $30.
If you can afford to pay the $125 annual fee to hold the Cerulean credit card, you're likely better off saving for the security deposit on a secured credit card. You'll get that deposit back with a good payment history after closing the account. But with the Cerulean credit card, the $125 you pay each year is gone for good.
For fewer fees, instead consider: The Capital One Quicksilver Secured Cash Rewards Credit Card requires a minimum $200 security deposit, but you can get it back with a good payment history after closing the card or upgrading to an unsecured card with the same issuer. It earns 1.5% cash back on most purchases, making it easy to get back some monetary value while your security deposit is tied up. After six months of holding the card, you are also considered for an automatic credit limit increase.
2. There's a potentially generous credit limit
The credit limit for the Cerulean credit card ranges from $300 to $1,000, depending on eligibility — but if you have poor credit, you should expect to qualify for a limit on the low end of that range. And the card's annual fee will compound that problem.
For example, you may initially qualify for a $300 credit limit, but when you factor in the $125 annual fee, you're really starting out with a $175 credit limit until you pay that fee. That affects your buying power, but it also has implications for your credit utilization ratio, which is the percentage of available credit you're using (a major factor in your credit scores). Experts recommend using no more than 30% of your available credit limit, but in the scenario above, you're already at about 42% — before you've even swiped your card.
The good news is that the Cerulean credit card allows you to double the card's credit limit upon making the minimum payment on time for the first six monthly billing cycles. After that, your account is reviewed periodically for credit limit increases, up to a maximum of $3,000. That's a high limit for a card in this class, but it's not valuable enough to overlook some of the card's other drawbacks.
For a credit limit increase, instead consider: You can get a similar credit limit opportunity with a low-cost card like the Capital One Platinum Secured Credit Card. Depending on your eligibility, you might qualify for a $200 credit limit for a security deposit as low as $49. If you make the monthly payments on time, it may be possible to access a higher credit limit in as little as six months without having to deposit more money.
3. The APR is extremely high
It's not uncommon to see high interest rates on credit cards for those with less-than-perfect credit, but it can be a recipe for debt when you're also paying an annual fee. The Cerulean card's steep 29.99% annual percentage rate, or APR, for purchases and cash advances (as of this writing) makes it an expensive option if you plan to carry a balance or get cash. (For cash advances, you'll also pay a fee of $10 or 3%, whichever is greater.)
For no interest, instead consider: A card like the Chime Credit Builder Visa® Credit Card allows you to build credit safely without the risk of debt. You can't carry a balance on the card, so it charges neither fees nor interest. (Out-of-network ATM withdrawal fees apply except at MoneyPass ATMs in a 7-Eleven location or any Allpoint or Visa Plus Alliance ATM.)
You must have a Chime checking account to fund the card's flexible security deposit, but it might be worth opening that account if you sometimes need to supplement your cash flow. Chime's checking account has a program called SpotMe, an overdraft service that allows customers to overdraft up to $200 with no fee if they can meet account requirements.
4. There's no apparent upgrade path
The Cerulean credit card doesn't appear to offer a way to upgrade to an unsecured credit card or lower the cost of the annual fee. When you're establishing credit, it's preferable to have an option you can switch to as you climb up the good-credit ladder.
For a path to upgrade to an unsecured card, instead consider: With the Discover it® Secured Credit Card, the issuer begins conducting automatic monthly reviews after seven months to see whether you qualify to move to an unsecured option. The card requires a $200 security deposit, but you can get it back with a good payment history after closing the card or upgrading to the issuer's unsecured option. The card's sign-up bonus and ongoing cash-back rewards — 2% at gas stations and restaurants on up to $1,000 in combined purchases each quarter and 1% on everything else — can also put some money back in your pocket while the deposit is tied up.
5. The Continental Credit Protection program is optional
The Cerulean credit card offers an optional Continental Credit Protection program, a form of insurance that covers the minimum payment owed if you become unemployed, disabled or hospitalized. In the event of loss of life, the program covers the outstanding account balance. Terms apply. To qualify for the coverage, you pay a monthly fee of 99 cents for every $100 of the outstanding balance. If you have a balance of $1,000, that's a monthly cost of around $10 until the balance decreases. To use the program, you'll have to file a claim by phone, mail or email to activate the benefits.
While having this option may offer peace of mind, it likely isn't worth the cost. Generally, after death, your estate is responsible for covering unpaid debts. If there is no money or property left to do so, the debt is generally left unpaid. For hospitalization, the program covers only your minimum payment for one month. Even if you had charged over $1,000 to the card, the coverage for a minimum payment wouldn't be much in this instance. For disability and job loss, the program covers the minimum payment for up to 12 months for each option. But if you can qualify for unemployment or disability insurance, you might not need to rely on this option.
To apply for Credit Builder, you must have received a single qualifying direct deposit of $200 or more to your Checking Account. The qualifying direct deposit must be from your employer, payroll provider, gig economy payer, or benefits payer by Automated Clearing House (ACH) deposit OR Original Credit Transaction (OCT). Bank ACH transfers, Pay Anyone transfers, verification or trial deposits from financial institutions, peer to peer transfers from services such as PayPal, Cash App, or Venmo, mobile check deposits, cash loads or deposits, one-time direct deposits, such as tax refunds and other similar transactions, and any deposit to which Chime deems to not be a qualifying direct deposit are not qualifying direct deposits.
The Chime Credit Builder Visa® Card is issued by Stride Bank, N.A., Member FDIC, pursuant to a license from Visa U.S.A. Inc. and may be used everywhere Visa credit cards are accepted.
Find the right credit card for you.
Whether you want to pay less interest or earn more rewards, the right card's out there. Just answer a few questions and we'll narrow the search for you.
Get Started
Get more smart money moves – straight to your inbox
Sign up and we'll send you Nerdy articles about the money topics that matter most to you along with other ways to help you get more from your money.