What Is a Credit Card Product Change and How Does It Work?
Instead of opening a new account, you could ask to change to a different card. Here's when and how to do so.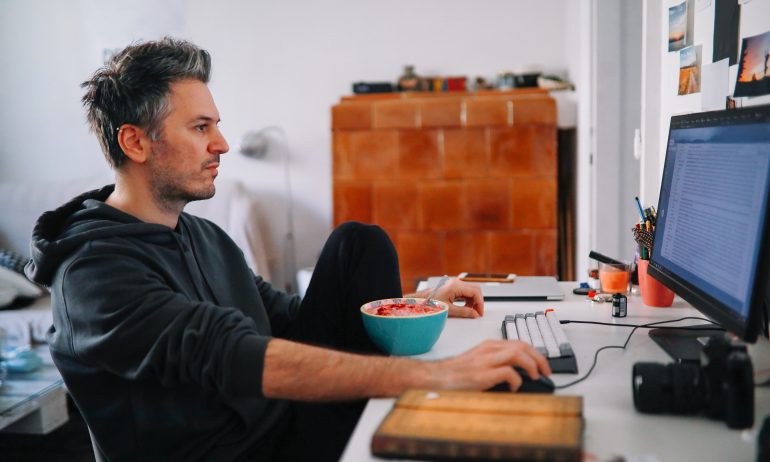 Many or all of the products featured here are from our partners who compensate us. This influences which products we write about and where and how the product appears on a page. However, this does not influence our evaluations. Our opinions are our own. Here is a list of our partners and here's how we make money.
New credit cards, with better perks or rewards programs, come along frequently. You'd like to apply for one, but you don't want to take the credit score hit. And you've already got cards you don't use.
The good news is it's possible to get the perks of a new card without opening a brand-new account. You can ask the issuer to "product change" your existing credit card to a different version within the issuer's portfolio.
Say you have a Chase Sapphire Reserve® that you opened years ago for the travel perks. But now you're traveling less often and would rather have cash back. Instead of closing that card, you could request a Chase product change, and get a Chase Freedom Unlimited® in its place.
As with all personal finance decisions, you should do your research before jumping on a new credit card. Do the benefits of the card still serve you? Or are there new products that might make more sense?
This was certainly the case for me. Here's how and why I did it.
You might request a product change rather than applying for a new card because you want a card that better matches your lifestyle and/or spending habits, and:
You want to keep your current card's history on your credit report.

You don't want a new credit inquiry on your credit report.
I'd held a Bank of America® rewards card for many years, but after reviewing the card's benefits, I realized that it didn't offer as much as newer cards did. My older card earned 1 point per $1 spent, but the redemption options were poor. For example, you needed a minimum of 2,500 points to redeem rewards, and that would earn you only $12.50 in statement credit. That's a half-cent per point, if you're keeping score at home.
Consequently, I hadn't used this card much — just enough so the issuer didn't cancel it. When an issuer cancels a card, you lose the credit history and the credit line, which can hurt your credit score, even though the card can stay on your credit report for up to 10 years.
How to get a product change
The process didn't take long. I called Bank of America® customer service and told the representative which card I had and which card I wanted. At first, she told me I wouldn't be able make the switch because the two cards are different products and have different terms and conditions.
She said that mine was an old account and my credit might have changed. "But," I said, "you know what my credit is. I pay my balance in full and on time each month." Then I said I really wanted to change to a cash-back card.
That must have been the tipping point: I might take my business elsewhere. She asked me to hold. Within a few minutes, she came back on the line and said I was eligible for a product change, but I'd lose my points. I didn't mind, because they didn't amount to even 10 bucks in cash. I confirmed that my credit history would be preserved and there wouldn't be a hard inquiry on my credit file.
She read a verification that my old account would be closed and gave me a to-do list:
Destroy the old card when I get the new one.

Notify merchants of the new number for recurring payments. (In some cases, your card number won't change.)

Delete the old card from your mobile wallet and add the new one.
See below for more detailed information on how to product-change with specific issuers like Chase, American Express and Citi.
The downsides of a credit card product change
Switching your credit card can be a good solution, but it might not be a perfect one. Beware these pitfalls:
Potential loss of accrued points: Losing the points on my previous Bank of America® card wasn't a big deal because there weren't enough to redeem. But if you're considering a product change, try to use your points or miles before you make the request. Issuers might approve an apples-to-apples change, but might not let you convert points to miles or cash back, or vice versa. Ask the customer service rep about the rules.
Ineligibility for a sign-up bonus: The Bank of America® Customized Cash Rewards credit card has a bonus, but I missed out on that because I ported over an old account, rather than opening up a new one. If you do a product change, you probably won't be eligible for a sign-up bonus, either.
Limited card options: As noted, most issuers only allow you to switch between "proprietary" cards, those issued under the bank's name. You usually cannot swap a proprietary card for a co-branded card — those issued by the bank on behalf of, say, an airline or retailer — or between two co-branded cards.
A product change is unlikely to affect your credit score. Although there will be a new card linked to your account, the account itself will continue to be reported to the credit bureaus with the same information as before, including all payment history.
Sometimes a card issuer will upgrade or downgrade its products without a customer's request, offering new benefits or reducing them. "The customer should understand what kind of change is being made," says Julie Pukas, head of U.S. Bankcard and Merchant Services at TD Bank. She explained that TD Bank has made changes to the cards they issue in the past. "We migrated everyone to the new cards. It does not impact customer credit, and the customer can take advantage of the enhanced offering."
Whether you want to upgrade, downgrade or just get a better rewards program without a credit hit, do your research and then call your issuer about a product change
NerdWallet writer Erin Hurd contributed to this article
Frequently asked questions
How do I product change a Chase credit card?
How do I product change an AmEx credit card?
How do I product change a Citi credit card?
What is a product change?
Does a product change affect your credit scores?
What are the drawbacks of a product change?
How do I request a product change?
Find the right credit card for you.
Whether you want to pay less interest or earn more rewards, the right card's out there. Just answer a few questions and we'll narrow the search for you.
Get Started
Get more smart money moves – straight to your inbox
Sign up and we'll send you Nerdy articles about the money topics that matter most to you along with other ways to help you get more from your money.