How to Upgrade or Downgrade Your Credit Card
Switching your current card to one in the same 'family' can save you on fees or grant you better perks, with no dent to your credit scores.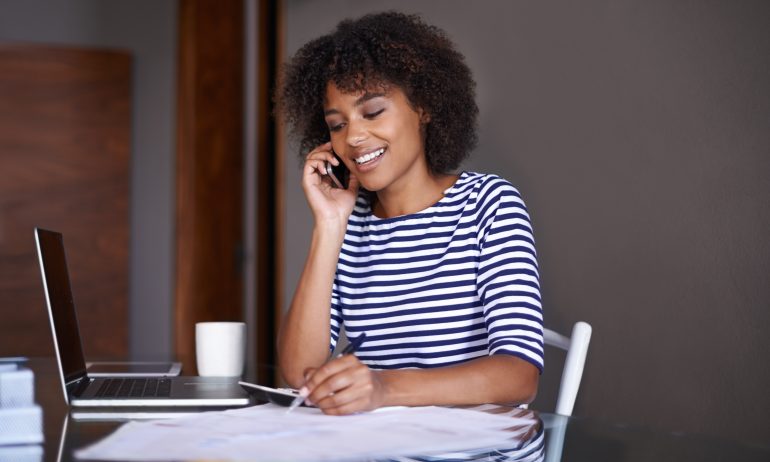 Many or all of the products featured here are from our partners who compensate us. This may influence which products we write about and where and how the product appears on a page. However, this does not influence our evaluations. Our opinions are our own. Here is a list of our partners and here's how we make money.
A wallet full of credit cards is like a closet full of clothes: Items that seemed like a good idea a few years ago probably won't be in style forever. Whether you want to upgrade that no-fuss card to one that earns rewards or you're looking to downgrade a high-fee premium card with irrelevant perks, it's often possible to make a switch.
Issuers refer to that move as a "product change," and there are several benefits to requesting one. You typically retain your existing account and card number, which means you also keep that account's credit limit and its length of credit history, both of which factor into your credit scores. And because you're not opening up a brand-new account, it generally doesn't initiate a "hard pull" on your credit reports.
Here's how to determine whether a credit card switch might be right for you, plus what to know when requesting one.
The process of switching your card can vary among issuers, as can the possible effects on your credit. Call the number on the back of your card and ask the representative how your issuer handles product changes: which cards are available to you, whether the issuer will conduct a hard pull, and how your fees will change.
Why might you want to switch your credit card
Or maybe you've simply decided the card just doesn't offer enough benefits to justify the annual fee you're paying.
Rather than cancel a card entirely, you can trade it for one that better fits you, even if that means you downgrade the card, store it in a drawer and use it only a few times a year.
Benefits of switching your credit card
Whether you want better rewards or a lower (or no) annual fee, switching allows you to right-size your credit card to get perks that better reflect how you use it. Compared with applying for a new card outright, upgrading or downgrading an existing card requires less effort. There's no application to complete, and usually there's no hard credit inquiry.
And compared with closing a card, switching can be a much better move for your credit report. You're not losing an existing account (or its history or credit limit); you're merely changing the product attached to that account.
Drawbacks to switching your card
When upgrading a card: Since you're not applying for a new card outright, you also generally won't be eligible for the sign-up bonus offered to new cardholders. The most lucrative bonuses can be worth hundreds of dollars and can offset the high annual fees charged by some rewards cards. Also, when switching to a higher-tier card, you may have to begin paying an annual fee, or a higher one.
When downgrading a card: While you may be able to ditch your current card's annual fee, you might also lose some ongoing perks that your original card offered. Be sure you don't use them or won't miss them when they're gone.
And whether you're upgrading or downgrading, make sure to ask your issuer what happens to the rewards you might have accrued on your existing card. If they transfer when you switch, no worries; but if they don't, go ahead and redeem what you can before making the switch.
Note that when deciding which card you want to switch to, you don't have carte blanche (card blanche?). As in the examples above, credit card issuers tend to offer multiple versions of the same card that offer different tiers of rewards in exchange for higher or lower annual fees, and you may be limited to swapping only within that "family" of products.
Similarly, it's typically not possible to jump among the payment networks — Visa, Mastercard, American Express and Discover. If your current card runs on the Visa network, you almost certainly will not be able to "move" to an AmEx product, even if your bank issues cards that run on both Visa and AmEx.
How do you start the process of upgrading or downgrading your credit card?
Your best bet is to call your issuer and ask. Start with the number on the back of your credit card or try the customer service numbers below. Tell the representative you are interested in a product change and would like to know what options are available to you.
Keep in mind that the issuer is the financial institution affiliated with the card, not necessarily the company the card is branded with. With an airline card, for example, call the bank, not the airline.
The phone numbers below were independently confirmed by NerdWallet and are accurate as of November, 2020.
How to switch your American Express credit card
How to switch your Bank of America credit card
How to switch your Barclays credit card
How to switch your Capital One credit card
How to switch your Chase credit card
How to switch your Citi credit card
How to switch your Discover credit card
How to switch your U.S. Bank credit card
How to switch your Wells Fargo credit card
What other kinds of credit card changes can you request?
Many issuers allow you to set your own billing date, and in some cases, they might even forgive a late payment if it's your first one and you ask nicely. In terms of actual changes to the features of the product you're carrying, you can also request:
A change to your interest rate
If you have credit card debt, negotiating a lower interest rate can help you save on interest rate payments, pay your debt down faster or lower your monthly debt payments. It can't hurt to ask, and if you're told no, you can pursue other options, like moving your remaining balance to a balance transfer card with an introductory 0% APR period.
A change in your credit limit
Your typical monthly spending can change over time, but your credit card doesn't always keep up. If you're otherwise happy with your card, you can ask for a credit limit increase — but know that this request can affect your credit score.
"If you ask for a credit limit increase, the lender may treat it as a new account application, resulting in a hard inquiry," says Rod Griffin, director of consumer education and awareness at Experian. "That could cause a small, temporary dip in your scores."
Still, a higher credit limit can work in your favor over time. "The increase then might help your scores because it would reduce your utilization rate," Griffin says. "That's assuming everything else stays the same and you don't increase your balances." Experts recommend charging 30% or less of your total credit limit each billing cycle.
The information related to the Capital One Savor Cash Rewards Credit Card has been collected by NerdWallet and has not been reviewed or provided by the issuer of this card.
Find the right credit card for you.
Whether you want to pay less interest or earn more rewards, the right card's out there. Just answer a few questions and we'll narrow the search for you.
Get Started
Get more smart money moves – straight to your inbox
Sign up and we'll send you Nerdy articles about the money topics that matter most to you along with other ways to help you get more from your money.