Why Is My Credit Card Being Rejected Online?
A credit card might be declined for a variety of reasons, including suspicion of fraudulent activity or a maxed-out credit limit. Here's why it might be happening to you.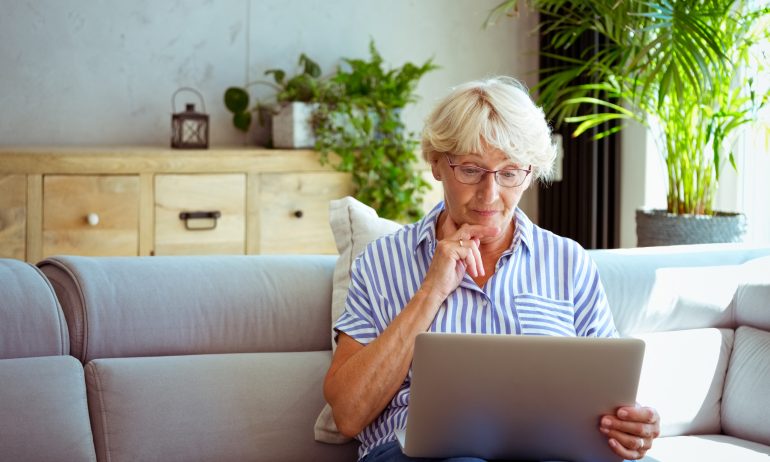 Many or all of the products featured here are from our partners who compensate us. This influences which products we write about and where and how the product appears on a page. However, this does not influence our evaluations. Our opinions are our own. Here is a list of our partners and here's how we make money.
Having your credit card rejected can be disconcerting and frustrating. And if your card is rejected while you're trying to make an online transaction, it can be difficult to understand why it is happening or what to do.
Many of the reasons a credit card might be denied in person are generally the same as why a transaction might not go through online — and most can be resolved by calling your credit card issuer.
Here's why your card might be declined online, what to do if you find yourself in such a situation and how to prevent some rejections from happening in the first place.
Ready for a new credit card?
Create a NerdWallet account for insight on your credit score and personalized recommendations for the right card for you.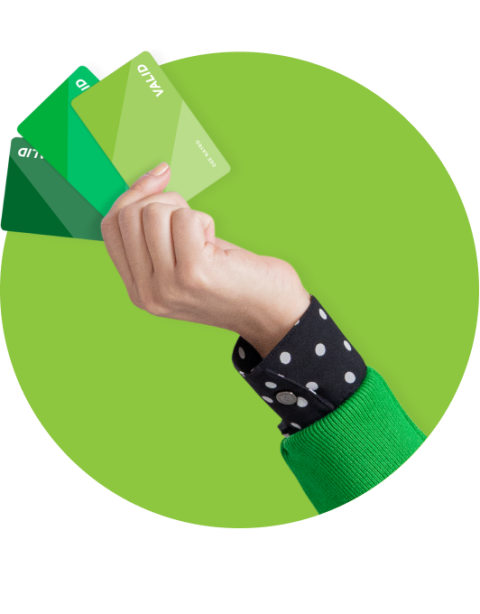 A fraudulent transaction is suspected
Suspected fraud is one of the most common reasons for your card to be declined. Credit card companies are usually hypervigilant when it comes to detecting suspicious activity, including unusually large purchases that are inconsistent with your spending habits and transactions that are made far away from your usual location.
While fraud detection can help to catch and stop instances of illegal card activity, it can also sometimes lead to credit card companies flagging legitimate charges.
If your card has been frozen due to a case of mistaken fraud detection, you can call the credit card company to verify that you've authorized the online transaction in question.
You can take steps to avoid unnecessary cases of falsely detected fraudulent charges — either online or in person. For example, if you're about to make a large purchase on a card, call the issuer first and let it know about the amount you're about to charge. This isn't foolproof, but it can prevent the charge from being declined in some situations.
Unauthorized activity is detected
Some issuers have restrictions on the type of transactions you can make with your credit card. Your card may be declined if:
You're trying to charge a gambling deposit
You're buying cryptocurrency
As is the case with gambling, many large U.S. credit card issuers will not allow you to purchase cryptocurrency with your credit card. And issuers that do allow it might charge you a fee for doing so, and that fee could be steep.
On the other hand, some cryptocurrencies don't accept credit cards as payment methods either.
You're using a non-compatible or unauthorized payment service
Your card may be declined in cases where you're using your card to make an online purchase with an external service that your issuer does not allow. For example, American Express does not allow cardholders to use Plastiq, a third-party bill payment service, to make mortgage or utility payments. This means that any transaction that violates this restriction will be rejected.
Your card has a hold placed on it
Sometimes a merchant might place a hold on your account, which can affect transactions you make with your credit card. This typically occurs for travel-related charges when a hotel or rental car company, for example, might charge more than is owed to your card until you check out or return a borrowed vehicle. Certain merchants take this step to make sure you have enough available credit to complete the transaction and to protect themselves from risk.
Once the final transaction has been cleared, the hold will be removed from your account. But while this hold is in place, your available credit might be lower than expected and your card may be rejected if you charge more than is available.
If your card is declined due to a hold, you can contact the merchant to see the amount of the hold and when it will be lifted. If you're making a reservation with a merchant that may have hold charges, make sure you're informed about both the merchant's and your card issuer's policies, and consider leaving some extra funds to fall back on.
Your card status has changed
If you're an authorized user on someone else's credit card, and you're unknowingly removed by the holder of the account, your card will be rejected if you try to make a purchase. While an authorized user may be issued a credit card that can be used to make charges, the primary cardholder is the only one who can make changes to the account in question, including if and when to remove authorized users.
If you have been taken off of an account without your knowledge, you can contact the primary account holder to see if you can change your status. As an authorized user, you will not be able to add yourself back to the account.
Additionally, your credit card issuer might close your card without your knowledge due to delinquency or card inactivity. While an issuer is not required to reinstate a canceled card, you can call to see if there are any steps you can take to get your account back.
There are typos or everyday mistakes
In addition to more consequential and potentially complex reasons your card might be rejected, there are some less serious mistakes that might be preventing your transaction from going through. Common oversights include:
You entered your card information incorrectly.

You have an old address or phone number still on file.

You reached your credit limit.
Find the right credit card for you.
Whether you want to pay less interest or earn more rewards, the right card's out there. Just answer a few questions and we'll narrow the search for you.
Get Started
Get more smart money moves – straight to your inbox
Sign up and we'll send you Nerdy articles about the money topics that matter most to you along with other ways to help you get more from your money.