Can I Use My Credit Card for Online Gambling?
It's possible but not guaranteed that your credit card issuer allows online gambling as an acceptable charge.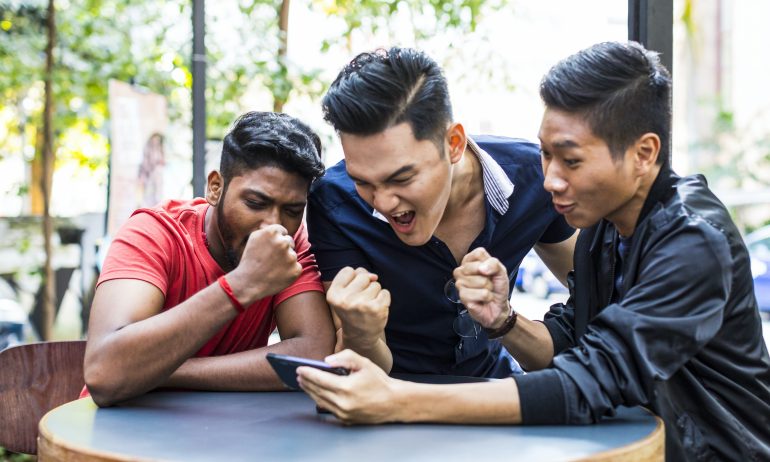 Many or all of the products featured here are from our partners who compensate us. This may influence which products we write about and where and how the product appears on a page. However, this does not influence our evaluations. Our opinions are our own. Here is a list of our partners and here's how we make money.
If you're accustomed to using a credit card for all your purchases, you might be surprised to learn that with online gambling, it's a roll of the dice — credit cards aren't always accepted and the usual purchasing rules might not apply.
Can you use credit cards to make deposits at online gambling sites so you can place bets? You can generally try, especially if your card is a (and, to a lesser extent, ).
The problem is, though, as of this writing, about half of Visa and Mastercard transactions are declined because the credit card issuers, including many large banks, simply won't process gambling transactions, according to Gambling.com.
It's not a thing; it's because those banks haven't yet opted in for accepting gambling as an acceptable card purchase, says Allen Ambrogio, director of operations at online gaming company Tipico. For example, among his three personal cards, two issued by large banks won't work for online gambling, but one issued by a regional bank does, he says.
"The bigger banks generally do not accept online gaming," Ambrogio says.
Ultimately, the ability to use a credit card to place bets could depend on several factors, including the gambling venue, the state you're in, the bank that issues your credit card, and the payment network that your credit card operates on (Visa, Mastercard, AmEx or Discover).
Because of that — in addition to constantly changing laws, regulations and attitudes toward online gambling — the answer to "Can I use my credit card for online gambling" is a big "it depends."
The surest way to find out whether your plastic will be accepted is to check with your issuer and your preferred online gambling site — such as online casinos, sportsbooks, poker sites or daily fantasy sports sites — or in the case of lotteries, with the state lottery department.
If the issuer of your credit card doesn't accept gambling as allowable charges, check the gambling website's frequently asked questions to learn about payment methods that are accepted.
One workaround: Some gamblers use a credit card to fund a digital wallet, such as , and use that to pay for bets.
Gambling is specifically listed in the fine print of some credit card agreements as a form of a or cash equivalent. That's bad. Here's why.
Again, it depends on the issuer of the card whether online gambling is considered a cash advance.
Brick-and-mortar casinos don't typically accept credit cards yet — though they're working on it.
They instead offer ATMs that can accept credit and debit cards to dispense cash.
Living through a pandemic might speed that process, Ambrogio says. "With COVID, will be huge in the future," he says.
The ability to use a credit card to buy lottery tickets is just as confusing. It varies widely by state.
As of December 2020, it ranges from a yes (like Illinois, for example) to a hard no (Iowa, for example) to an "it depends" in states like Pennsylvania, where acceptance is left up to individual retailers selling lottery tickets. And it could depend on whether you're paying at a checkout counter or a lottery-ticket vending machine, including gas pumps in some states.
The best blanket advice is to check with the state lottery department or the retailer selling the lottery tickets.
Is it a good idea to use a credit card to gamble? As with all credit card purchases, you should be aware of overspending. Add to that the potential credit card gotchas, such as cash-advance fees and interest, and you have more downsides that could kick in when you pay for gambling with a credit card.
Gambling as occasional entertainment with money you can afford to lose is one thing. But "borrowing" money on a credit card and paying extra fees to gamble could end up being a bad idea, especially if you land in because of it.
Easy access to digital payment could encourage consumers to gamble beyond their means in the heat of play, says the National Council on Problem Gambling.
"Each type of payment used for gambling — from cash to credit cards to PayPal — can impact how quickly and easily individuals may access more money, how much they can obtain at a time, and add additional costs, such as ATM fees or interest charges," the council said in a news release.
Overall, universal quick-and-easy answers about whether credit cards are an acceptable payment method for online gambling are as rare as a royal flush.