What Is Plastiq and How Does It Work?
For a fee, Plastiq lets you use debit or credit cards to pay bills that don't typically accept cards as payment.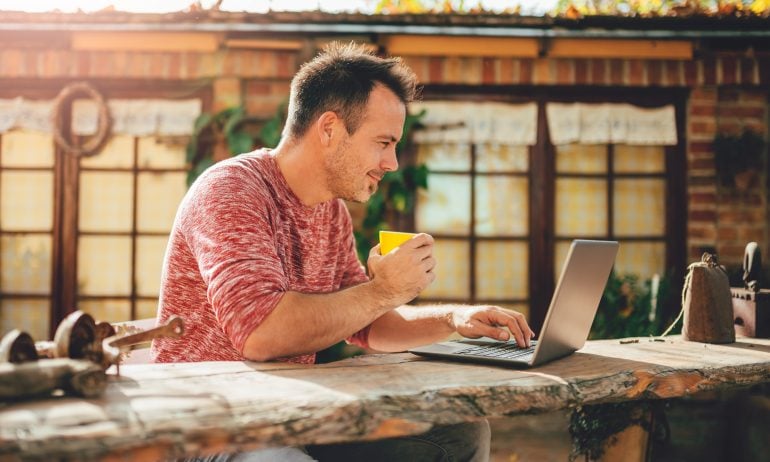 Many or all of the products featured here are from our partners who compensate us. This influences which products we write about and where and how the product appears on a page. However, this does not influence our evaluations. Our opinions are our own. Here is a list of our partners and here's how we make money.
Plastiq is a service that lets individuals and businesses use debit or credit cards to pay vendors that don't otherwise accept those payment methods.
In exchange for this convenience, Plastiq charges you a processing fee, which can be expensive — as of October 2023, it was 2.9% for both credit cards and debit cards. And of course, if you're using a credit card and can't pay those bills off each month, you'll incur interest at whatever ongoing rate your card charges.
But if you need some breathing room as you wait for a paycheck or windfall to arrive, Plastiq could be cheaper than a high-interest option like a cash advance or payday loan — assuming you can pay the bill off quickly, and especially if you use a rewards credit card that can defray the processing fee.
With the Bilt World Elite Mastercard® Credit Card, you can pay rent (and earn rewards on it) without having to worry about a transaction fee, even if your landlord doesn't accept credit cards. The card doesn't have an annual fee, and it can be a cheaper alternative to services like Plastiq.
Plastiq facilitates one-time or recurring payments for bills such as rent, mortgage, utilities, day care, homeowners association fees and other expenses. You add a debit or credit card to your Plastiq account and charge it in the amount of the bill, and then Plastiq pays the company on your behalf via a method that the vendor accepts: ACH, wire transfer or an old-fashioned paper check. (Checks, for instance, read to the vendor as coming from you, not from Plastiq.) The recipient does not need a Plastiq account to accept payments.
Plastiq generally charges a 2.9% fee for credit and debit cards. Terms apply. The service is compatible with:
(Plastiq stopped taking American Express in February 2023, then resumed AmEx acceptance in October 2023.)
However, some credit cards have restrictions on the types of bills you can pay via Plastiq. For example, Visa cannot be used to make mortgage payments through the bill pay service.
Ready for a new credit card?
Create a NerdWallet account for insight on your credit score and personalized recommendations for the right card for you.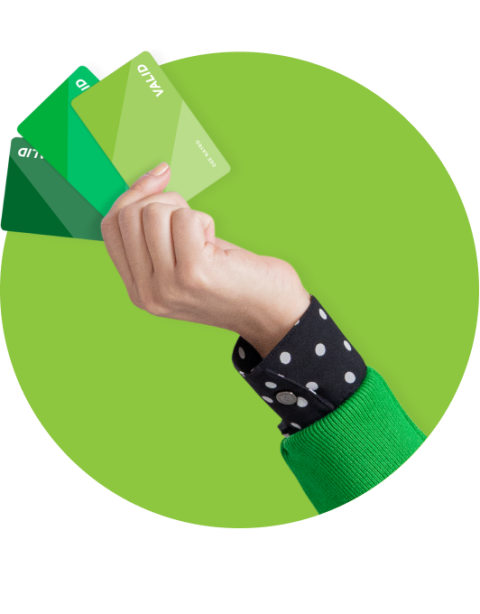 Start by creating a free account with Plastiq and adding your debit or credit card information. You can add multiple cards and select one as your default.
You'll also need to add recipients, including vendor name and country. This information will be saved in your account for future use.
To send a payment, select the recipient, the amount owed, the recipient's preferred payment method (ACH, wire transfer or check) and a date for the funds to arrive. You may also need specific details about the bill you're paying, including, for example, a loan number for the mortgage, a unit number for rent due on an apartment, etc. You can add more details in the "memo" section.
You can make a one-time payment or set them up to repeat automatically. For recipients that accept only checks via snail mail, you may have to submit the payment earlier than usual. Checks typically take eight days to arrive, according to Plastiq's website, so build in some padding on the calendar to avoid paying late.
Plastiq provides a breakdown of fees, in the form of dollars and a percentage rate, on the payment review screen prior to completing your transaction. Once you tell Plastiq to send the payment, you'll receive payment cconfirmations from the company along the way.
Some credit cards may not be compatible with third-party bill payment services. Before using one, read your card's terms and conditions, or ask the issuer how (or whether) the payment will be processed. It might be treated as a cash advance instead of a purchase. Plastiq says that it notifies customers and blocks payments before they are processed as cash advances.
The helpfulness of charging a debit card via Plastiq is limited. You'll get hit with the 2.9% processing fee, which you'd otherwise avoid by simply writing your own personal check to the vendor. (Plastiq used to charge only 1% for debit cards, but it raised the fee to match that on credit cards in March 2022.)
But if you don't care to order personal checks, get stamps, travel to the post office, etc., then Plastiq does cut those corners for you. Still, take care to use the service only if it won't put you in danger of overdrawing your account.
Credit cards are a much more interesting use case because, in effect, Plastiq allows you to pay bills before you have the actual cash on hand. And floating yourself the money with a credit card this way is a potentially less expensive alternative than other options like cash advances.
But it's certainly not without cost or risk. For starters, the 2.9% processing fee may not sound like much, but if you're using Plastiq to cut a $2,000 rent check, it adds $58 to your final total. Using a rewards card that earns, say, 2% back on every purchase can reduce that fee, but you'll be hard-pressed to dodge it entirely unless you are collecting a sign-up bonus via the spending.
Secondly, if you can't afford to pay off that $2,058 charge within your credit card's billing cycle, you'll get hit with the card's ongoing interest rate — and rewards cards tend to have the highest annual percentage rates of all, many in excess of 20%.
Your credit card's grace period can buy you some time to avoid incurring interest charges. A grace period is the window of time between the end of your billing cycle and when your payment is due. Grace periods don't apply to credit card cash advances, but they could apply with a service like Plastiq. Keep in mind, however, that if you carry a balance, your card issuer will eliminate your grace period.
In short, Plastiq is a service best used strategically. It can help you hang on to cash reserves if you need them in the short term, and it's fairly inexpensive relative to some other options for quick cash.
But using it to pay bills you can't afford in the first place will be costly and unsustainable once revolving credit card interest kicks in.
Find the right credit card for you.
Whether you want to pay less interest or earn more rewards, the right card's out there. Just answer a few questions and we'll narrow the search for you.
Get Started
Get more smart money moves – straight to your inbox
Sign up and we'll send you Nerdy articles about the money topics that matter most to you along with other ways to help you get more from your money.