Can I Buy Crypto With a Credit Card?
Buying Bitcoin or other cryptocurrencies with a credit card is possible, but it can be difficult and inadvisable.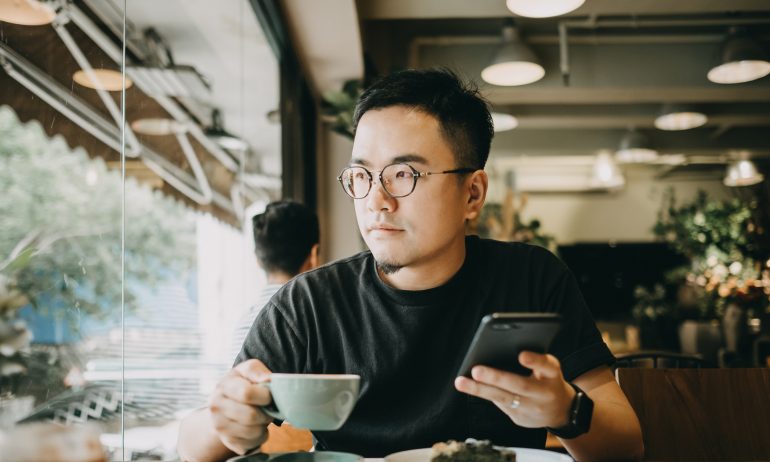 Many or all of the products featured here are from our partners who compensate us. This influences which products we write about and where and how the product appears on a page. However, this does not influence our evaluations. Our opinions are our own. Here is a list of our partners and here's how we make money.
Buying crypto with a credit card is possible only if your credit card issuer and your crypto exchange allow it.

Using a credit card to buy crypto can be very expensive because the transaction is often considered a cash advance.
The investing information provided on this page is for educational purposes only. NerdWallet, Inc. does not offer advisory or brokerage services, nor does it recommend or advise investors to buy or sell particular stocks, securities or other investments.
---
Using a credit card to buy Bitcoin, Ethereum, stablecoins or other cryptocurrencies is possible but could be blocked by your own credit card company or by the exchange selling the cryptocurrency.
Most large U.S. credit card issuers don't allow the purchase of cryptocurrency, while others penalize cardholders with fees.
Some big cryptocurrency exchanges, like Coinbase, don't accept credit cards. Coinmama and CEX.io, for example, say they accept credit cards, but only Visa and Mastercard.
Ready for a new credit card?
Create a NerdWallet account for insight on your credit score and personalized recommendations for the right card for you.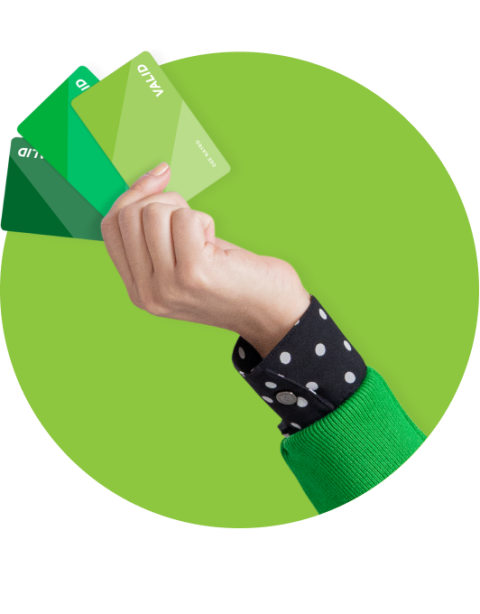 So, to even begin buying crypto with a credit card, you first need a credit card company and a crypto exchange that allow it.
Even then, you probably won't want to because of the fees. Instead, pay for cryptocurrency purchases with cash — via a bank account or wire transfer, for example — or with other crypto you already own.
A cryptocurrency exchange is likely to charge you a percentage of the transaction amount to swap dollars for Bitcoin or some other cryptocurrency. In addition to a fee the exchange charges for its service, it might charge an additional fee when you fund your account with a credit card.
For example, the exchange Coinmama charges a fee for every purchase, which is customary. But if you're paying by credit card, it tacks on an additional 5% fee. A $1,000 purchase would incur a credit-card fee of $50. That means you'll need decent returns on your investment just to get back to even value.
Cash advance penalties from the card issuer
Your credit card issuer is likely to consider the crypto purchase a cash advance, as if you used your credit card to take money out of an ATM.
That's bad for you because it probably comes with these downsides:
Cash advance fee. This is a one-time fee charged when you take your advance, usually 3% to 5% of the amount. For example, if you take out a $200 cash advance, a fee of $6 to $10 will be tacked on to your account balance.

Higher interest rate. Many cards charge a higher annual percentage rate for cash advances than for regular purchases.

No grace period. If you pay your balance in full monthly, your credit card usually has a grace period of at least 21 days to pay off your purchase before you're charged interest. Cash advances, though, start to accrue interest from day one.

Lower credit limit. Some credit cards have a separate cash advance credit limit, which is lower than the overall credit limit.

No credit card rewards. If your credit card issuer considers a crypto purchase a cash equivalent, your spending probably doesn't qualify for rewards, such as cash back, travel points or miles. Similarly, it won't count toward your required spending to earn a sign-up bonus.
Again, it depends on the issuer of the card whether a cryptocurrency purchase is considered a cash advance. Before making a purchase, it's a good idea to call the number on the back of your card and ask.
Foreign exchange fee. If the exchange is based outside the U.S., you might incur a foreign exchange fee if your credit card charges one. A typical fee is 3%.

Scams. If you're not careful about choosing a reputable currency exchange, you might have your personal information, including your credit card number, stolen.

Debt. If you're using a credit card to go into debt to buy cryptocurrency, you're taking on high risk. You'll be paying exorbitant interest on a volatile investment.

Credit utilization. Making big crypto purchases uses up your available credit, a negative for your credit scores.
How else can I buy cryptocurrency?
Again, it's possible to buy cryptocurrency with a credit card, but most large U.S. credit card issuers don't allow it, nor do some major cryptocurrency exchanges.
A better and more common way to pay for cryptocurrency purchases with dollars is an electronic transfer from a bank — by linking a bank account to the exchange or setting up a wire transfer. Many exchanges also allow you to pay for crypto purchases with other crypto. You could sell Bitcoin to buy Ether, for example.
How to buy cryptocurrency with a credit card
Research your credit card to determine if it allows crypto purchases and what fees it charges. (See cash-advance penalties above.)

Find an exchange that allows crypto purchases with a credit card. Some major ones don't.

Fund your crypto account by inputting your credit card information and linking the card to your exchange account. It's similar to the familiar process of filling out the checkout payment form at online merchants when buying a product or service.
Pros and cons of using a credit card to buy cryptocurrency
You can buy crypto if you don't have the cash.

If your credit card allows it — but many major ones don't — the purchase could earn rewards or count toward a sign-up bonus.
Cash-advance penalties, such as fees, higher APR and loss of a grace period. (See above.)

Extra fees from the cryptocurrency exchange.

Debt, if you don't pay off your entire monthly credit card bill.

Impact on your credit score.

Potential for scams or a foreign-exchange fee.
Crypto as a credit card reward
If you want to use a credit card to accumulate some crypto, consider credit cards that offer crypto as a reward or a choice for rewards redemption. Card options are expanding rapidly, but some early entrants to the market include:
In a roundabout way, these products could be a method of using a credit card to earn Bitcoin.
Alternatively, you could just get a cash-back credit card and use that money to buy crypto on your own terms and timing.
Neither the author nor editor held positions in the aforementioned investments at the time of publication.
Find the right credit card for you.
Whether you want to pay less interest or earn more rewards, the right card's out there. Just answer a few questions and we'll narrow the search for you.
Get Started
Get more smart money moves – straight to your inbox
Sign up and we'll send you Nerdy articles about the money topics that matter most to you along with other ways to help you get more from your money.