What to Do If You Feel Like Quitting Your Job Every Day
If you feel like quitting your job every day, take a beat, breathe and focus on what you can do to improve your situation.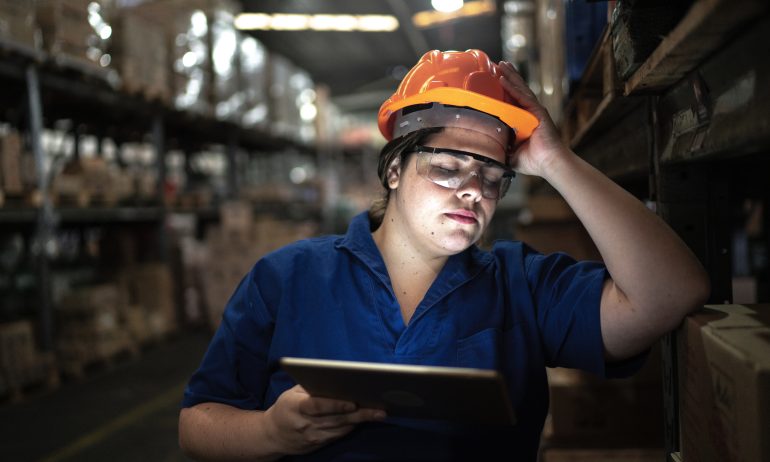 Many or all of the products featured here are from our partners who compensate us. This influences which products we write about and where and how the product appears on a page. However, this does not influence our evaluations. Our opinions are our own. Here is a list of our partners and here's how we make money.
So, you feel like quitting your job every day. But how do you know whether it's time to actually quit?
First, career experts say, reflect on why you're unhappy in your role and how long you've felt dissatisfied at work. That'll help you figure out what to do next — whether that's quitting, talking things through with your manager, or quietly exploring other opportunities while staying in your current role.
Should you quit your job?
If every day at work is a struggle, evaluate whether your job dissatisfaction is affecting your overall well-being, says Andrea Misir, a career coach based in the New York City metropolitan area.
"Are you at a point where it's impacting your health? Is your body at risk of breaking down? Is your mind just completely frazzled? Is it impacting your quality of life?" Misir says.
Eliana Goldstein, a career coach based in Brooklyn, New York, offers similar advice. She encourages people to take stock of their stress levels, sleep quality, and whether their anxiety is manifesting in unexpected ways.
"I once had a client who told me she started developing numbness on one side of her body from the amount of time she spent sitting in distress," Goldstein says.
If your job is affecting your health, the advice from experts is unequivocal: it's time to leave.
"At that point, I would say you have to reprioritize," Misir says. "You have to come first."
Other reasons to quit your job
Even if your job isn't affecting your health, there may still be good reasons to leave.
Has your workplace become toxic? Do you have a manager who makes you uncomfortable? Are you belittled or disrespected by your superiors? Those are fine reasons to leave a job, Goldstein says. If your company has a human resources department, you should also talk to an HR representative about your experience before quitting.
And here's one more thing to consider: whether you want to advance at your current company.
"If you're in a place where you're like, 'I don't even care to be promoted here. There's no position I'm interested in. I don't want to emulate my boss. There's nobody in mid-level or senior management that I want to grow into,'" Goldstein says. "If there's nothing there, then definitely, you'll want to leave."
When you hate your job but can't quit
Of course, not everybody can quit their job and pay the bills next month. And quitting your job without something lined up could cause more stress.
If you have a good relationship with your boss, tell them how you're feeling. This advice isn't applicable to all situations: If your boss has ever made you uncomfortable or behaved inappropriately, you should skip this course of action. But it may be worth seeing if the situation can be rectified, so you don't have to go through the hassle of finding a new job.
If you talk to your manager, Misir recommends creating a "compliment sandwich" by first mentioning the parts of your job that you like. Then, tell them about the issues you're having, and wrap things up by reemphasizing what's working.
Before meeting with your manager, Goldstein encourages people to identify their strongest skill sets and where they could provide the most value to their employer. Then, talk to your manager about ways you could utilize those talents at work. That way, you're not simply listing the things you hate about your job. Instead, you're presenting your manager with an opportunity to better utilize your unique skills and abilities.
There's a good chance that sounds uncomfortable — and yes, the conversation might be awkward! But it's still a conversation worth having, Goldstein says.
"Tough conversations are the ones that are the most important to have and to get comfortable with in our career," Goldstein says.
Let's say you don't want to talk to your manager, regardless of the reason. If you've officially decided to quit your job but can't quite quit yet, take a beat, breathe and know there are things you can do to find a better job.
Lynn Berger, a career coach based in New York City, suggests joining a networking organization geared toward professionals in your industry. You can also tell trusted friends and colleagues in the industry that you're open to new opportunities. Maybe their company has open positions. Alternatively, your friends may know about different roles and positions that are better-suited for you. You can also reach out to a recruiter, and let them know what kinds of opportunities you're interested in. Dust off your resume, check the job boards and look into job fairs in your area.