Does Car Insurance Cover Theft?
Here's what you need to know to insure your car against theft.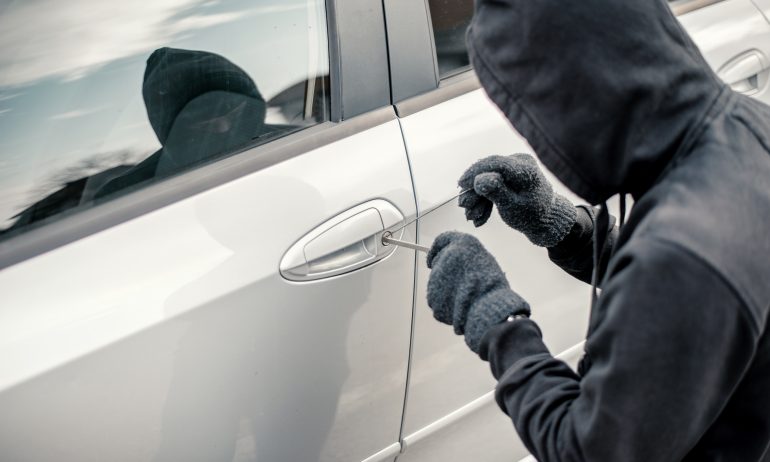 Many or all of the products featured here are from our partners who compensate us. This may influence which products we write about and where and how the product appears on a page. However, this does not influence our evaluations. Our opinions are our own. Here is a list of our partners and here's how we make money.
Whether your auto insurance can help you after a theft depends on what was stolen. Comprehensive coverage pays out for almost anything besides an auto accident — including most car theft scenarios.
No state requires this insurance, so you'll need to add it if you have only minimum coverage.
Car insurance can cover a stolen car, but only if you have . If your car is stolen and not recovered, this coverage pays the current value, or actual cash value, of your vehicle.
Comprehensive claims have a, which is the amount you pay before your insurance pays the rest. If you have an older car, compare the value of your car to the cost of your deductible and how much you pay for coverage. If there isn't much difference, you likely don't need comprehensive insurance.
In some cases you might have to buy together, for instance if you have a car loan or lease. This may increase your insurance bill considerably because collision can cost twice as much as comprehensive, or more.
Even so, you can still find a reasonable rate. Always shop around and to get the best price.
Comprehensive insurance covers vandalism, which includes broken windows or other damage resulting from a theft. This coverage also pays out if a thief takes a specific part of your car, such as your keys.
One thing it won't cover? Personal property inside your car. You'll need renters or to pay for any belongings, minus your deductible.
Anti-theft systems such as external steering wheel locks, kill switches and car alarms can deter car thieves. Bonus: Having an anti-theft system might qualify you for a discount on your auto insurance.
But you don't need fancy equipment to protect your car. Here are some other ways to prevent car theft: