Complete Guide to Hurricane Insurance
A homeowners policy alone won't cover all potential hurricane damage to your home.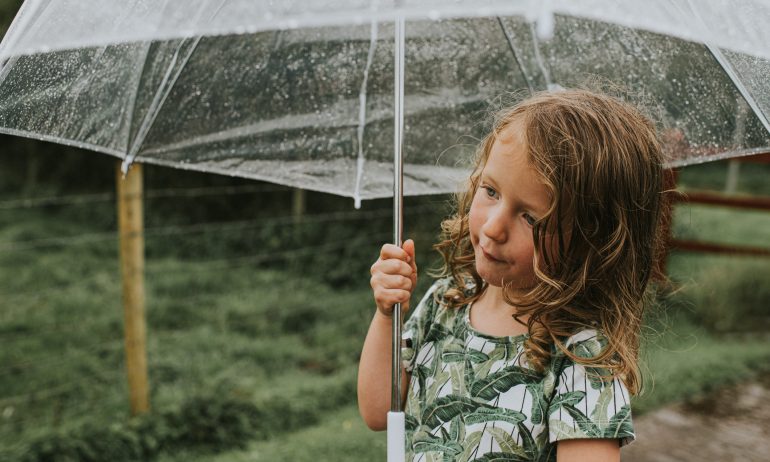 Many or all of the products featured here are from our partners who compensate us. This may influence which products we write about and where and how the product appears on a page. However, this does not influence our evaluations. Our opinions are our own. Here is a list of our partners and here's how we make money.
Your home isn't only where your heart is — it's where your money is. It's probably your most valuable investment, which is why you have a homeowners insurance policy to protect it.
But even the won't pay for every kind of hurricane damage. If you live near the coast, understanding what your homeowners policy will and won't cover is key to finding the right hurricane insurance.
There's technically no single policy known as "hurricane insurance." Instead, you'll need to insure your home against the two main sources of hurricane damage: water and wind.
You may need to buy these separate policies to ensure adequate hurricane coverage:
A standard homeowners insurance policy won't cover flooding, but you can buy flood insurance separately through theor on the private market. Many major insurers provide flood insurance through an arrangement with the NFIP, so you can probably buy it from your home insurance agent.
In most states, standard homeowners policies cover damage caused by wind, including hurricanes. But if you live in a high-risk coastal state, you might need to buy separate windstorm insurance, either through your insurance company or a state-run insurance pool. It might also be available as a rider on your current policy. Windstorm insurance covers damage from any strong wind, not just hurricanes.
Here are examples of associations offering windstorm coverage — and often coverage for hail damage — for homeowners who live in high-risk coastal areas and are unable to buy it elsewhere:
As with homeowners insurance, most renters policies won't cover flood damage to your stuff — whether from a hurricane or other storm. That may not matter if you live on the eighth floor of a high-rise, but if you're renting a house or ground-floor apartment near the coast, it may be worth buying flood insurance. (Remember: Your landlord's insurance covers only the building's structure, not your personal belongings.)
Most renters insurance does pay for wind damage, although this coverage is sometimes excluded in high-risk areas. If wind damage is a concern, double-check your policy to make sure you're covered. If not, contact your insurance company or agent to see if you can add this coverage to your policy.
Some insurers impose a separate hurricane, named storm and/or windstorm deductible on home and renters policies. An is the amount subtracted from your insurer's claim payout.
Although these deductibles sound similar, there are important differences:
Home insurance deductibles are often a flat dollar amount, such as $1,000, while wind, named storm and hurricane deductibles are typically a percentage of your home's insured value. They usually range from 1% to 5%, though they can be higher in high-risk coastal areas. If your home is insured for $500,000 and you have a 5% wind deductible, up to $25,000 will be deducted from your payment if you file a claim.
Check with your agent to make sure you understand the deductibles that apply to your policy and under which circumstances they might be triggered.
The following 19 coastal states and Washington, D.C., allow insurers to charge special deductibles for hurricane damage, according to the Insurance Information Institute.
Deductible percentages vary by state and insurance company. For example:
The in the U.S. is $1,631 per year, according to NerdWallet's rate analysis, while flood insurance from the NFIP costs $732 a year, on average. That adds up to a total hurricane insurance cost of $2,363 per year, on average.
Editor's note: FEMA has announced that new flood insurance rates will begin rolling out on Oct. 1, 2021, for new policyholders and those who are eligible for renewal. All existing policies renewing on or after April 1, 2022, will also be subject to the new rates. About 23% of policyholders will see their premiums go down, while everyone else will pay more.
Some coastal homeowners will need to add wind coverage on top of flood and homeowners insurance to be fully covered for a hurricane — and it can be pricey. As an example, the average annual residential premium from the Texas Windstorm Insurance Association is $1,700.
Hurricane insurance costs significantly less if you're renting. The NFIP offers flood insurance for renters from as little as $99 a year, while the is $168 per year, according to NerdWallet's rate analysis.
Your own rates will vary depending on where you live, the amount of hurricane coverage you need and the deductibles you choose.