How to Get a Personal Loan With Bad Credit
Bad-credit borrowers may have to take extra steps to qualify for a personal loan or to get a better rate.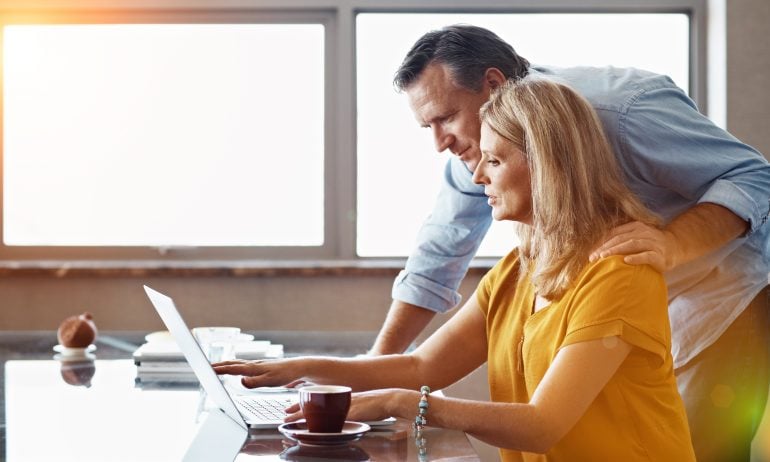 Many or all of the products featured here are from our partners who compensate us. This may influence which products we write about and where and how the product appears on a page. However, this does not influence our evaluations. Our opinions are our own. Here is a list of our partners and here's how we make money.
A low credit score doesn't have to stand in your way if you want to get a personal loan to cover an emergency or consolidate debts.
Borrowers with bad credit (a FICO score of 629 or lower) may need to put in some extra work to qualify, but doing so can help you get approved and could get you a lower interest rate.
5 steps to get a personal loan with bad credit
See if you pre-qualify for a personal loan – without affecting your credit score
How bad credit affects a personal loan application
When reviewing your loan application, lenders decide not only whether to approve it, but also what interest rate to charge and how much money to lend to you.
A low credit score tells a lender you may have struggled to make payments toward credit cards or other debt in the past, so it may be taking on more risk by loaning you money. This would cause it to deny your application or approve a small loan at a high annual percentage rate. If you don't need the loan urgently, take the time to build your credit before applying.
Here are the average APRs for borrowers in each credit band.
Source: Average rates are based on aggregate, anonymized offer data from users who pre-qualified in NerdWallet's lender marketplace from Oct. 27, 2021, to April 27, 2022. Rates are estimates only and not specific to any lender. The lowest credit scores — usually below 500 FICO — are unlikely to qualify. Information in this table applies only to lenders with APRs below 36%.
Each lender weighs credit scores differently. Your debt-to-income ratio, employment history and even whether you rent or own your home could also be considered on an application.
Where to get a loan with bad credit
Credit unions. You must be a member of a credit union to borrow from it, but they're one of the best places to turn if you have bad credit.
Credit unions consider a loan applicant's history as a member when making a decision, which means a good relationship with the credit union could help with approval.
You may also get a lower rate at a federally chartered credit union because APRs are capped at 18%. Rates from other lenders can go up to 36%.
Online lenders. Some online lenders, like Avant and Universal Credit, lend to bad-credit borrowers. Online lenders tend to include consumer-friendly features, like fast funding and advice to help build your credit.
It's best to compare online loans to each other and with other offers to find the lowest rate.
Nerdy tip:
Some bad-credit lenders tack on an origination fee that's usually 1% to 10% of the loan amount. Most lenders scrape that off the loan before depositing the funds into an account, meaning you could end up with less money than you expected. If the fee is included, understand how it'll affect the loan amount before signing a loan agreement.
Avoid no-credit-check loans
It might seem appealing to borrow from a lender that won't even look at your credit score, but these lenders can be just as predatory as payday loans.
A lender that doesn't review information like your credit score isn't thoroughly assessing your ability to repay. Some no-credit-check lenders trap borrowers in a cycle of debt by lending them money with high rates and unaffordable repayments, causing them to borrow again when the payment is due.
If you don't think you'll qualify with a lender that checks your credit, consider loan alternatives.
Calculate bad-credit loan payments
Understand the loan's monthly payment and total interest costs before you borrow. Making payments on time can help you build credit while missing payments could damage your credit even more. And knowing how much you'll pay in total interest can help you decide whether the loan is worth it.
Most lenders let you preview loan payments during pre-qualification, but you can also use a personal loan calculator to get an estimate.
Get more smart money moves – straight to your inbox
Sign up and we'll send you Nerdy articles about the money topics that matter most to you along with other ways to help you get more from your money.