What Is a Payday Loan?
Payday loans are high-cost, short-term — and risky — loans. There are cheaper alternatives available.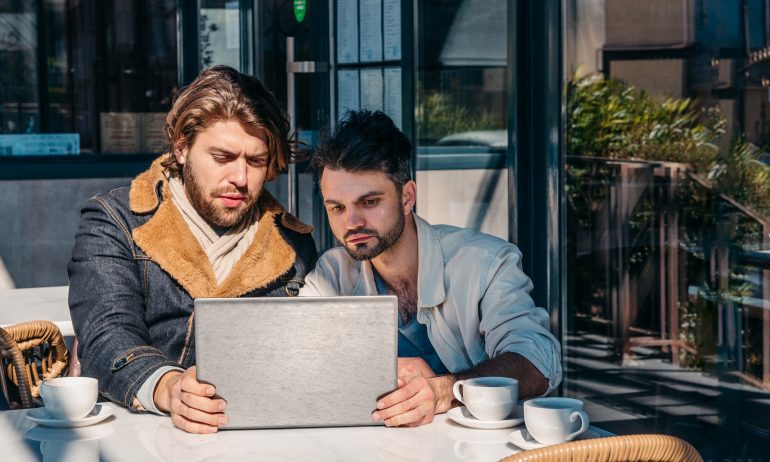 Many or all of the products featured here are from our partners who compensate us. This may influence which products we write about and where and how the product appears on a page. However, this does not influence our evaluations. Our opinions are our own. Here is a list of our partners and here's how we make money.
A payday loan is a high-cost, short-term loan for a small amount — typically $500 or less — that's meant to be repaid with the borrower's next paycheck. Payday loans require only an income and bank account and are often made to people who have bad or nonexistent credit.
Financial experts caution against payday loans — particularly if there's any chance the borrower can't repay the loan immediately — and recommend alternative lending sources instead.
A payday lender will confirm your income and checking account information and deliver cash in as little as 15 minutes at a store or, if the transaction is done online, as early as the same day.
In exchange, the lender will ask for a signed check or permission to electronically withdraw money from your bank account. The loan is due immediately after your next payday, typically in two weeks, but sometimes in one month.
If the loan is issued at a store, the lender will make an appointment for you to return when the loan is due. If you don't show up, the lender will run the check or make the withdrawal for the loan amount plus interest. Online lenders use an electronic withdrawal.
Online payday loans may go through a direct payday lender, which makes its own decisions about loans, or a broker, who sells your loan to the highest bidder.
Choosing a lender that uses a broker is riskier because you don't know who you're giving your financial information to. Not only is there a greater risk of fraud and unwanted solicitation with a broker, but it can also increase the overall cost of the loan.
If you must take a payday loan, choose a direct lender.
The cost of a loan from a payday lender is typically $15 for every $100 borrowed, according to the Consumer Financial Protection Bureau. For a two-week loan, that's effectively a 391% APR.
If the loan isn't repaid in full on the first payday, a fee is added and the cycle repeats. Within a few months, borrowers can end up owing more in interest than the original loan amount. According to the Pew Charitable Trusts, borrowers pay an average of $520 in fees to borrow $375.
That's why payday loans are risky — it's easy to get trapped in a cycle of debt and expensive to get out.
The amount you can borrow varies according to your state's laws and your finances. Most states that allow payday lending cap amounts somewhere from $300 to $1,000. Check your state's .
This doesn't mean you'll be approved for the highest amount allowed by law. A payday lender may consider your income when deciding how much you can borrow. However, other payday lenders may not evaluate your ability to repay, or your other obligations, leaving you at risk for financially overextending yourself.
Paying back a payday loan doesn't usually build credit. Most payday lenders don't report on-time payments to credit bureaus, so the loan can't help your credit score.
If you don't pay the loan back, however, your credit can be damaged. The payday lender may report the default to the credit bureaus or sell the debt to a collections agency that will do so, which will hurt your score.
To qualify for a payday loan you typically need an active bank account, an ID and proof of income such as a pay stub. You must be at least 18 years old. Some lenders also require a Social Security number.
You still can be rejected for a payday loan, despite having income and a bank account. Lenders that charge APRs over 36% aren't legally allowed to lend to active-duty military, their spouses and their dependents, for example.
Depending on the lender and the state you live in, you could be charged a late fee or a nonsufficient fund fee. You may have a rollover option to extend the due date, but that usually comes with a fee. Failed attempts to acquire payment can also trigger bank fees against you.
If a lender is unable to collect the funds, your loan can be sent to a collections agency.
Use an interest-free cash advance app. Mobile apps like , Dave and Chime can offer interest-free advances on your paycheck up to two days ahead of time, though there are eligibility requirements and caps on how much you can borrow.
Get a personal loan from a credit union or online lender. A personal loan will likely carry a lower APR than a payday loan, so it's more affordable. tend to offer the lowest rates for bad-credit applicants, but you'll need to be a member. Online lenders also serve bad-credit borrowers and can fund loans the next business day, but rates may be higher.
Ask if your bank offers a small-dollar loan. Mainstream banks are beginning to offer small-dollar loans that can cover emergency expenses. and provide short-term funds for existing customers in good standing.
Borrow money from a family member or friend. A loved one may be able to spot you the funds. This will save you money on interest, and you won't have to undergo a credit check. Just make sure you agree to the terms of the loan, such as when you'll pay it back.
Reach out to a community organization. There are local and regional organizations that provide free funds to cover essential expenses. Check to payday loans to see what's available in your state.
You could also consider a or a . Though these options should offer lower interest rates than a payday loan, they are still costly.
Once your immediate cash emergency passes, start building an . If you can save even a few hundred dollars over time, then you're repaying yourself rather than the lender when emergencies arise.
Long-term, high-interest installment loans: These loans extend repayment terms to as long as five years. You don't need good credit — some may advertise themselves as — but you typically must meet the requirements of a payday loan. Interest charges mount quickly: A $3,200, two-year loan at 87% APR will end up costing $6,844.
Auto title loans: These short-term loans, where they're legal, require you to to your vehicle as collateral for the debt. They're often compared with payday loans, but they can be even worse: If you don't repay, the lender can seize your car.