6 Types of E-Commerce Business Models: Which Is Right for You?
E-commerce is the act of doing business over the internet. Models include business-to-business and business-to-consumer sales.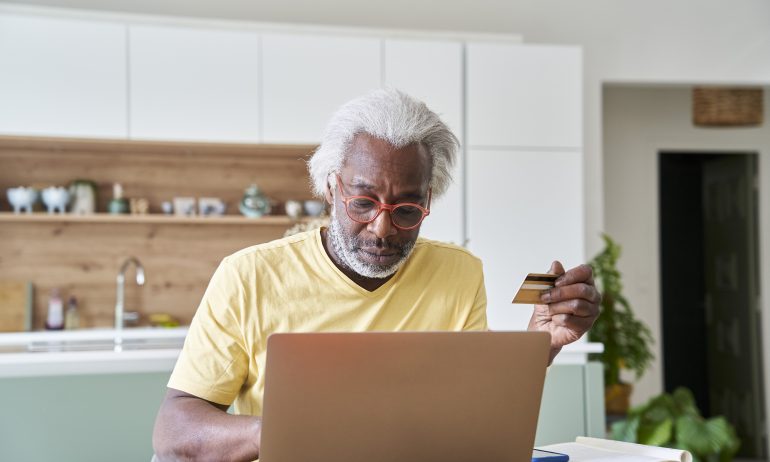 Many or all of the products featured here are from our partners who compensate us. This influences which products we write about and where and how the product appears on a page. However, this does not influence our evaluations. Our opinions are our own. Here is a list of our partners and here's how we make money.
An e-commerce business model explains whom your online business is selling products or services to, whether that's other businesses, individual consumers or government agencies. Most types of e-commerce businesses — dropshippers, subscription services, wholesalers and many others — fall into one of those categories.
Here's what e-commerce business models are and how to figure out which one is right for you.
What are some e-commerce business models?
A business model defines whom you're selling products or services to. There are several types of business models that can work for an e-commerce business, brick-and-mortar operation or both. Choosing one can help your e-commerce business position itself in the market and reach customers in an effective way.
Here are six common options:
1. Business-to-consumer (B2C)
Business-to-consumer, or B2C, is the most common type of business model and what people generally think of when they think of e-commerce. A B2C business sells products or services to end users, not other businesses or manufacturers. Most retailers are B2C businesses.
It can be easier to get started with a B2C business compared with other business models, since your potential customer base is so large. But dealing with a large number of customers can mean addressing a large number of complaints and returns. And it may be hard to convince buyers to come back for additional purchases when there are so many other sellers out there.
2. Business-to-business (B2B)
B2B, or business-to-business, is a model in which one business sells to another business. For instance, you might sell raw materials or parts that manufacturers use to build B2C products (this is called a B2B2C model). Or you might offer a service, like bookkeeping, that caters to businesses instead of individuals.
One of the upsides to a B2B business model is that you often receive repeat orders or — for service businesses — collect recurring revenue from a client. However, you may have a smaller customer base, since you're selling a more niche product. Your business clients may also want to negotiate on prices and payment methods.
3. Consumer-to-consumer (C2C) or peer-to-peer (P2P)
Peer-to-peer sales are often facilitated by e-commerce platforms. Those might be websites like Poshmark, Facebook Marketplace or eBay, where sellers list products they already own or have sourced from specialty retailers. P2P businesses can also sell services, as in the case of rideshare drivers.
Generally, peer-to-peer e-commerce business models work with a site or platform that helps sellers find customers but also takes a percentage of their sales. These can be less stable business models than more traditional ones, like B2B or B2C sales.
4. Business-to-government (B2G)
Business-to-government e-commerce businesses are rare. This model is for vendors who sell their services directly to the government. You'll generally need to be a well-established business to compete for government contracts. But if a majority of your company is owned by people of color or people meeting other demographic requirements, you may be eligible for the SBA 8a program, which can give you a leg up.
5. Direct-to-consumer (D2C)
A direct-to-consumer business model eliminates a traditional intermediary. Mattresses, for instance, have historically been sold from manufacturers to department, furniture and mattress stores; then, those stores have sold the mattresses to the people who'll actually sleep on them. But in the last decade, D2C mattress companies have used e-commerce channels to start selling these products directly to individual customers.
A direct-to-consumer business model hinges on small-business marketing, since your customers will need to find out about your products in a new way. You'll also likely need to work with a fulfillment center to store inventory and get orders shipped out to buyers on time. 
6. Consumer-to-business (C2B)
In a C2B business model, businesses rely on individual consumers not just to use their products, but to produce value. An example might be a social video company that doesn't produce its own content. Instead, when digital creators upload videos to the platform for free, the company places ads on them — generating revenue for itself and perhaps sharing some with the creators.
If your business plan involves affiliate marketing or user-generated content, it may contain some elements of a C2B business model.
What are some types of e-commerce revenue models?
Your business model defines who your customers are. On top of that, you'll need a revenue model — a plan for how your business will make more money from those customers than you spend on inventory, warehousing, shipping and other costs.
Here are some common types of revenue models for e-commerce businesses.
With a subscription e-commerce business, customers sign up to receive products in regular intervals. Subscriptions can help businesses develop recurring revenue streams and maintain longer customer relationships than businesses that rely on one-off purchases.
Subscriptions have worked for many different types of businesses — from toothbrushes and razors to cleaning products, meal kits and clothing. If your product is something that customers will use frequently and need to replace, reuse or may run out of, a subscription e-commerce business model could work for you.
With white-labeling, you buy wholesale products and then brand them with another logo, label and packaging. This can be a good B2B business — you might apply another company's branding to your products to create employee gifts or trade show giveaways. It can also be a B2C business if your products can be customized for specific celebrations, like bridal parties or baby showers, or with sentimental colors, like school colors.
However, when you white-label goods, you may have to buy in large quantities and maintain inventory. This can increase your startup costs and introduce additional complexities, like maintaining warehouse space.
On-demand printing or manufacturing
With an on-demand e-commerce business, you create a product at the time the customer orders it. This way, you're not stuck with stock that you're not sure you can move. You can also potentially offer lots of customization for your customers.
On-demand manufacturing — also called print-on-demand — can sometimes mean orders have a longer lead time to get to customers, because they'll have to wait for their product to be made instead of simply being shipped from your warehouse. It's important to be upfront about your timeline, although you may be able to charge customers more for rush orders.
Dropshipping is an e-commerce business model in which you don't actually keep any inventory in stock. Instead, you list goods for sale, then work with warehouse partners who keep your goods in stock and manage all of the operations once the orders have been placed.
Dropshipping can allow you to experiment with what you sell without having to pay upfront for stock that may not end up getting traction with your customers. But when you don't manufacture products or manage shipping yourself — dropshippers may sell products they haven't even seen — quality control can become challenging. Make sure you have a plan to address customer complaints, returns and exchanges.
Wholesaling and warehousing
Wholesaling and warehousing is typically a B2B or B2G business model. With wholesaling, you often keep a significant amount of inventory on hand and require buyers to purchase from you in bulk. You may manufacture these products yourself or act as the intermediary between manufacturers and niche buyers.
How to design an e-commerce business model
Writing a business plan can help you define your e-commerce business and revenue models — or, in other words, who you're selling to and how your business will make money. Here are a few questions to get you started:
Who are your customers? You should know your audience, but it doesn't have to be narrow. Developing multiple revenue streams can help your business weather industry downturns or changes in consumer behavior — just don't overextend yourself trying to sell to everyone.

How often will they buy your products and services? Are you selling something that customers will need on a recurring basis, or will most of your sales be one-offs? If you're pursuing a subscription business, make sure you have the resources to order enough inventory and pack shipments on a regular basis.

Will you keep inventory? If you want to sell high volumes of goods without keeping inventory on hand, print-on-demand and dropshipping may appeal to you.

How much control do you want? If you want to be heavily involved in quality control and the production of your products, dropshipping may not appeal to you.

How many products will you offer? Do you want to provide customers with many color, size and package options? The more options you offer, the more you'll have to manage your suppliers.

How much bandwidth do you have? If your e-commerce business is a side gig, you may not be in a position to take on government contracts or large B2B orders.
A version of this article was first published on Fundera, a subsidiary of NerdWallet.