Best B2B E-Commerce Platforms for Businesses in 2023
The best B2B e-commerce platforms let you offer custom and wholesale pricing and take payments in a variety of ways.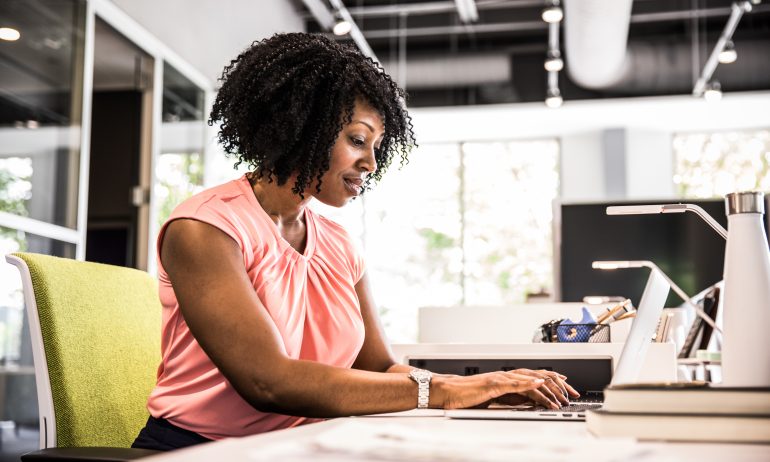 Many or all of the products featured here are from our partners who compensate us. This influences which products we write about and where and how the product appears on a page. However, this does not influence our evaluations. Our opinions are our own. Here is a list of our partners and here's how we make money.
The best B2B e-commerce platforms create an ideal online shopping experience for business clients by making their buying experience simple, fast and well-suited to their unique needs. These e-commerce website builders can help you create a website where customers can place and pay for custom orders and more.
The right B2B platform for your business is affordable and appropriate for your digital skill level. Here are our picks.
Shift4Shop: Best overall B2B e-commerce platform
Shift4Shop — formerly 3dcart — is owned by Shift4, a payment processing company. It offers a wide variety of options for B2B e-commerce sellers, and it's free to users who process at least $500 per month in sales using Shift4. Both its price tag and its feature list make it a strong choice.
Ship4Shop's key features for B2B businesses include:
Accepting checks, financing and more: Shift4Shop is free if you process at least $500 per month in payments through credit and debit card using Shift4. You can also accept payment by check and money order, purchase orders, corporate accounts and more, including allowing certain payment methods only for certain customers. Your customers can even finance their purchases by opening a line of credit with Apruve.

Custom and wholesale pricing: Shift4Shop lets you offer wholesale pricing with minimum order quantities, including creating several pricing tiers for different quantities and customer types. You can also create price lists specific to certain customers.

Customer portals: Your customers can create their own accounts where they can see their previous orders, place reorders, import SKUs and save items in their carts for later.
Who should use Ship4Shop: Businesses that sell a variety of products to multiple B2B customers and have sufficient staffing or expertise to manage Shift4Shop's many features. Read NerdWallet's review of Shift4Shop.
Shopify: Easiest website builder for B2B sellers
It isn't cheap for B2B sellers, though: You'll need Shopify Plus, which starts at $2,000 per month, to create customer portals and custom pricing for each client. And you'll need to use Shopify Payments to take credit and debit card payments, unless you're willing to pay an extra transaction fee.
Shopify's key features include:
An easy website builder: Shopify's drag-and-drop website builder lets you design your B2B website without coding knowledge. You can also pay a Shopify Expert to help you set up your store.

The option to create separate or joint B2C and B2B stores: If you sell to both individual customers and business customers, but want them to remain totally separate, Shopify lets you create a dedicated store for each one. Or, you can create a unified store that has a separate B2B checkout process.

Customer-specific storefronts: Shopify lets you personalize the look and feel of your store for your most important customers, including themes and email templates, along with offering custom pricing.
Who should use Shopify: Businesses that also make B2C sales. Shopify's B2B users may appreciate its easy-to-use website builder, too, but Shopify's B2B offering is relatively new and still expanding, so its features are limited. Read NerdWallet's review of Shopify.
OpenCart: Best free B2B e-commerce platform
OpenCart is a free, open-source online shopping cart that you can download, customize and add to your existing website. Open-source software requires significant web development knowledge, so that small price tag can be misleading if you don't have a developer on your team. You'll also need to pay for web hosting separately.
The $299 OpenCart B2B Multi Vendor Marketplace add-on expands the platform's B2B features, like requesting price quotes and taking custom orders of unlisted products. But the free version should be sufficient for some B2B sellers.
OpenCart's key features include:
Choosing your own payment processor: There are 36 payment gateways that can automatically integrate with OpenCart, and if you prefer a different one, you may be able to use an app from OpenCart's marketplace to add it.

Multiple currencies and languages: OpenCart allows you to display pricing in any currency, with automatic rate updates. Your website can also appear in more than 40 languages.

The option to display and manage multiple storefronts: You can use OpenCart to manage multiple e-commerce stores simultaneously. You can list the same products, the same products at different prices or different products altogether.
Who should use OpenCart: Businesses that have a web developer on staff. OpenCart might be free, but installing and using it effectively comes with a learning curve.
NetSuite SuiteCommerce: Best for businesses that offer custom pricing
NetSuite's SuiteCommerce is an enterprise software solution for businesses that sell products online. Its B2B e-commerce tools offer a lengthy list of features, but what sets them apart is the ability to give customers an experience that feels custom — things like giving quote-based prices, taking payments as they wish and even offering built-in customer support.
SuiteCommerce pricing is quote-based and can vary depending on how many features you plan to use.
SuiteCommerce's key features include:
Offering your customers quote-based pricing: After you send a quote to a customer, they can convert it into a sales order, with volume discounts included.

Taking payment in installments or through ACH transfer: Customers can see their prices, terms and credit limits and choose their payment method, with options including ACH transfers. They can also make partial payments or make payments toward multiple invoices at once.

Customer support: If your store runs on SuiteCommerce, your customers can initiate returns online. They can also ask questions of your company's customer support team without having to leave the e-commerce platform.
Who should use NetSuite SuiteCommerce: Businesses that do a significant volume of B2B sales and want to be able to offer each customer a boutique experience, including custom pricing and a variety of payment timelines.
Adobe Commerce: Best B2B e-commerce platform for large businesses
Adobe Commerce was formerly known as Magento. This B2B e-commerce platform allows you to set up and manage websites for multiple brands, and your customers can create accounts that multiple team members can use.
Pricing for Adobe Commerce is quote-based, which means you'll need to talk to a customer support representative about your needs before getting an estimate.
Adobe Commerce's key features include:
Different storefronts for different brands: If your company owns multiple brands, you can manage them all using Adobe Commerce. Businesses can set different pricing structures, customize checkout and fulfillment options and separately market each brand.

AI-powered product recommendations: With the help of artificial intelligence and an Adobe extension, your website can automatically generate product recommendations for your customers based on their shopping and browsing behavior.

Advanced customer accounts: Adobe Commerce customers can add buyers to their own accounts, each with their own roles and permissions. These buyers can track their own quotes and orders, set their own purchase approval rules and more.
Who should use Adobe Commerce: Medium to large businesses that sell to other medium to large businesses. The features that set Adobe Commerce apart, like the ability to manage multiple brands, may not be useful to smaller companies. Read NerdWallet's review of Adobe Commerce.
How to choose a B2B e-commerce platform
How easy is it for your customers to use? A well-functioning e-commerce website is fast, reliable and easy for clients to use. Your customers should be able to find what they're looking for, add items to their cart and make payments quickly in the method they choose.

How easy is it for you to use? Many B2B e-commerce platforms allow you to accept a variety of payment methods, set custom pricing for different customers, track inventory and more. But those features are only as powerful as your ability to use them. Take advantage of free trials to get a feel for each piece of software.

Does it integrate with your existing software? B2B e-commerce software — especially platforms like Adobe Commerce and NetSuite that offer custom pricing — tends to include a lot of features. Audit your existing software programs to see if there are any you might be able to stop using because your B2B e-commerce platform offers similar functionality. For those that you need to keep, like your accounting software, make sure your data will sync from one program to the other.

How much does it cost? If your business does a high volume of B2B sales, you'll probably need a more robust — and more expensive — software solution than a smaller business does. Consider getting multiple price quotes while you're comparing your options.
A version of this article was first published on Fundera, a subsidiary of NerdWallet.