Wix vs. Squarespace vs. WordPress: Which Website Builder Is Best in 2022
Compare the strengths and weaknesses of each platform to help you decide between Wix vs. Squarespace vs. WordPress.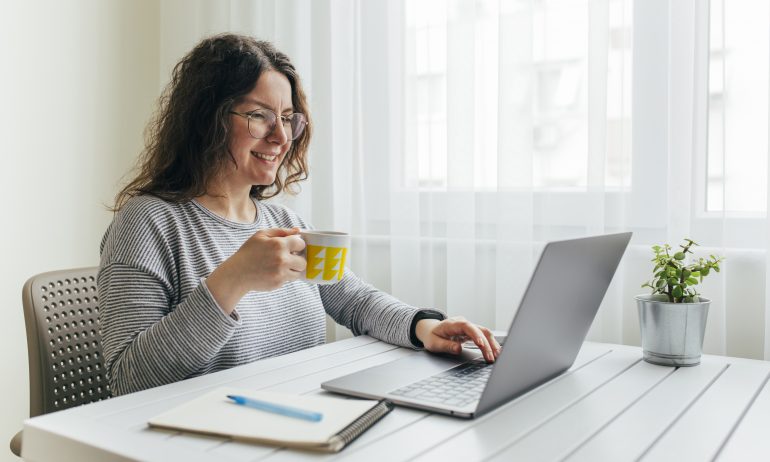 Many or all of the products featured here are from our partners who compensate us. This influences which products we write about and where and how the product appears on a page. However, this does not influence our evaluations. Our opinions are our own. Here is a list of our partners and here's how we make money.
If you're looking for an e-commerce platform to launch a small-business website, Wix, Squarespace and WordPress are names that top any search. These multipurpose platforms support online pursuits ranging from blogging, e-commerce sales and online bookings, to event tickets, music and photography sales and more.

$29
Basic Plan. Shopify & Advanced Plans Available. 
| | | | |
| --- | --- | --- | --- |
| | Beginners and basic online sales needs | Image-driven brands, influencers, and online sellers | Growth-oriented online brands, bloggers, and ecommerce businesses |
| | | | |
| | | | |
| | | | |
| | 500+ free customizable templates | 40+ free customizable templates | 1000s free and paid themes |
| | | | |
| | | Products, services, and memberships | |
| | Help center, email, and phone | Help center, email, and live chat | Online tutorials and forums |
Wix is an ideal platform for anyone new to website building and in need of a simple, economical and functional promotional website or online store. Of the three, only Wix offers a completely free plan, however, the free site displays Wix's network ads and doesn't support a unique domain name. For a fully branded website, you'll need a paid plan.
Wix delivers an incredibly user-friendly turnkey solution with website hosting, design templates and website functionality — like e-commerce and other online sales features — all in one tidy package. Where Wix falls short of the others is in design versatility. While you have many customization features within the template you select, once you publish your website, you can't swap it over to a completely new look.
Wix separates its pricing into "Website" and "Business & Ecommerce" plans. It does offer a very basic free plan, but any serious branded service website, blogger or online business will want the ad-free, custom-domain features available with Wix's paid website plans. You can seamlessly upgrade your free or lower-level Wix website to a higher plan at any time to extend functionality.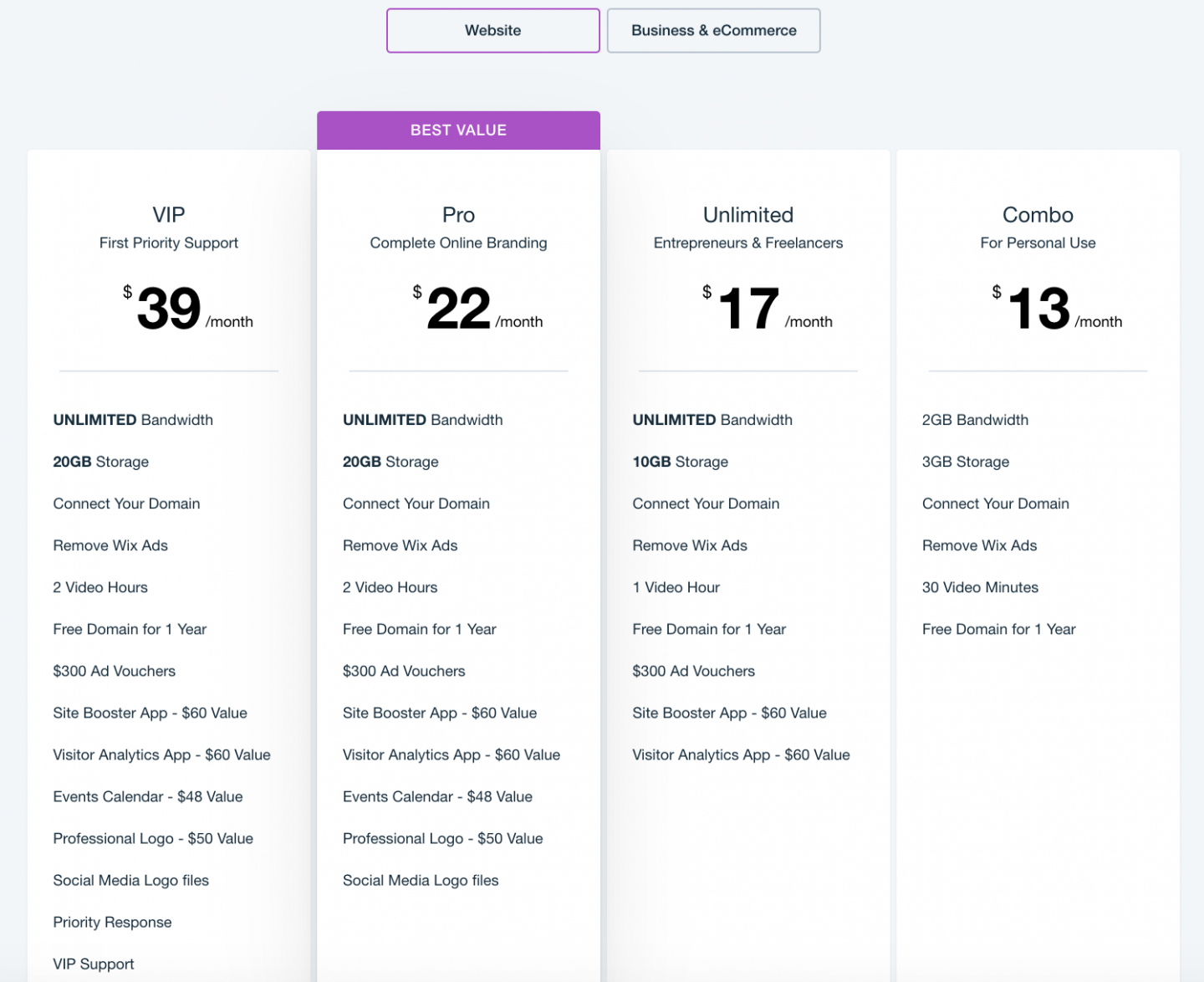 Wix's "Website" plans range from $13 to $39 per month and suit the blogger or promotional website builder. Features such as website analytics, SEO and video increase with plan pricing, but none of the "Website" plans supports online sales or accepting payments online.
To sell anything online using Wix, you need a "Business & Ecommerce" plan, and these range from $23 to $49 per month. These plans enable online payments for all types of e-commerce functionality, including product sales, digital downloads and event tickets. Recurring payments for membership and subscription sales require Wix Payments, Stripe or PayPal as your payment solution.
Your Wix website's address — also called a domain name or URL — is free for your first year with any paid plan. After that, Wix charges you $14.95 per year for your domain. You might save by registering your domain elsewhere, like GoDaddy, Google or Bluehost, and connecting it to your Wix website. However, Wix's domain cost is competitive and handing everything within one platform is simple and convenient.
Ease of use and design options
The biggest challenge that most new website owners face is making their websites functional and visually appealing. Here, Wix has you covered in both respects. Wix offers over 500 plug-and-play mobile-friendly website design themes that you can customize using simple drag-and-drop tools.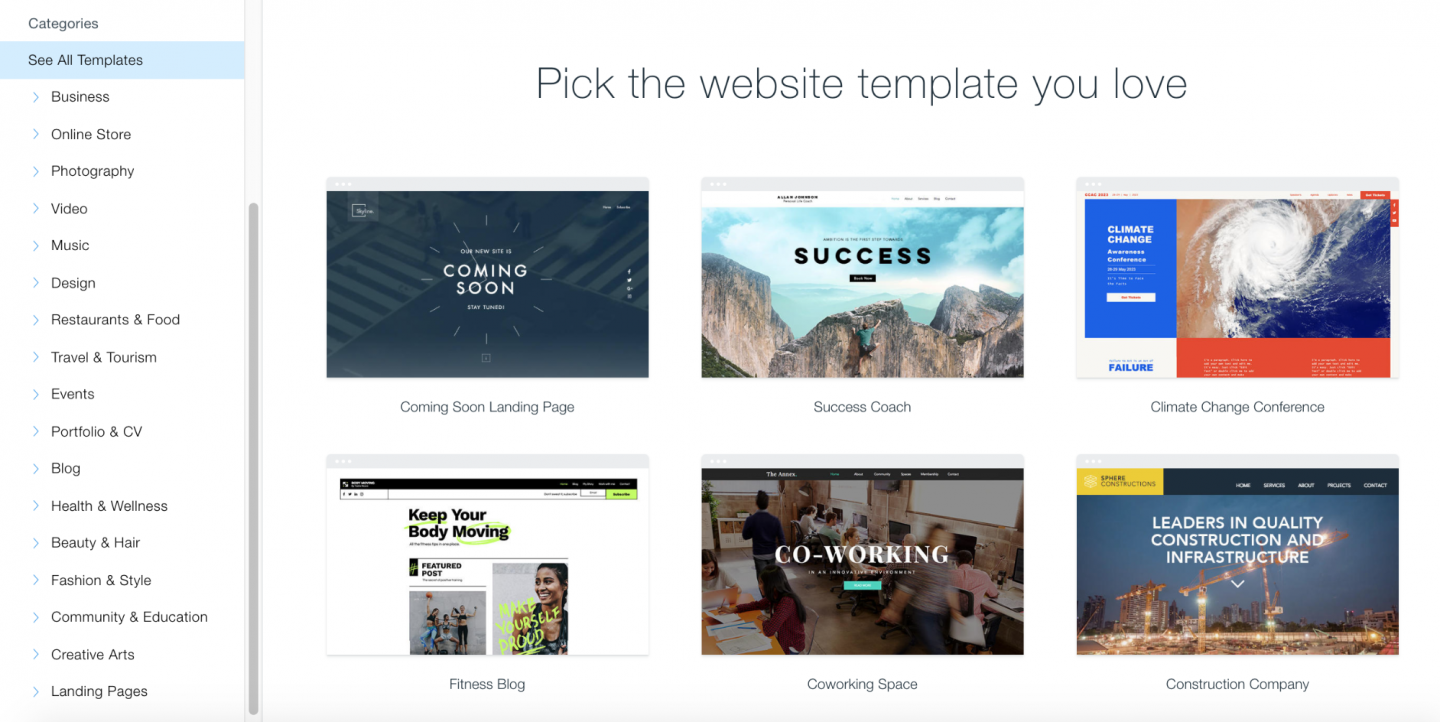 Wix also provides design themes geared for specialty websites such as event promotion and ticket sales, restaurants, real estate, online stores, music portals, salons and the list goes on. In short, Wix lets you build a website that looks and works the way you want it to.
However, once you publish your Wix website, you can't easily change to another theme. Here, Wix differs from most modern website builders. Its competitors, including Squarespace and WordPress, let you quickly change your entire look by swapping themes. With Wix, you can edit elements of your website using built-in design tools, but to update your look entirely, you need to rebuild your website with a new Wix theme.
Features and functionality
Wix offers a sound set of promotional and online selling features that suit many small-business needs. All paid plans include a custom domain name for branding and a professional email address. You also get built-in search engine optimization (SEO), chat and analytics tools, along with social media link icons and email marketing tools.
Wix e-commerce plans support online bookings and prepaid services, event tickets, music streaming and downloads, physical product sales and photography and art sales. Wix doesn't offer built-in membership and subscription sales, but there are some third-party apps that you can connect to expand your sales functionality.
Blogging tools are built into every Wix plan as well. However, its blogging features are basic compared to both Squarespace and WordPress. You can manage multiple authors and contributors, but content-focused brands that manage hundreds of blog posts might find Wix's single-tier category structure and menu options too simplistic.
Like Wix, Squarespace delivers an all-in-one website builder platform that supports promotional, blogging and online sales functionality. Squarespace is also extremely user-friendly and you can build and launch a beautifully branded website in just a few hours. However, unlike Wix, Squarespace doesn't offer a free plan. In fact, with a starting price of $16 per month, it can be the most expensive of the Wix vs. Squarespace vs. WordPress matchup.
Squarespace's blogging features are more robust than Wix's offering, but WordPress is the recognized leader for blogging and content-focused websites. Squarespace provides fewer design templates than the other two — around 40 — but all are ultra-modern and visually stunning. Plus, you can easily swap out Squarespace templates to change your overall design, unlike Wix.
Squarespace doesn't have a free plan, but it does provide a 14-day free trial so you can test-drive Squarespace risk-free. If you decide Squarespace is the right option, you can convert your free trial to one of four paid plans and keep building without interruption.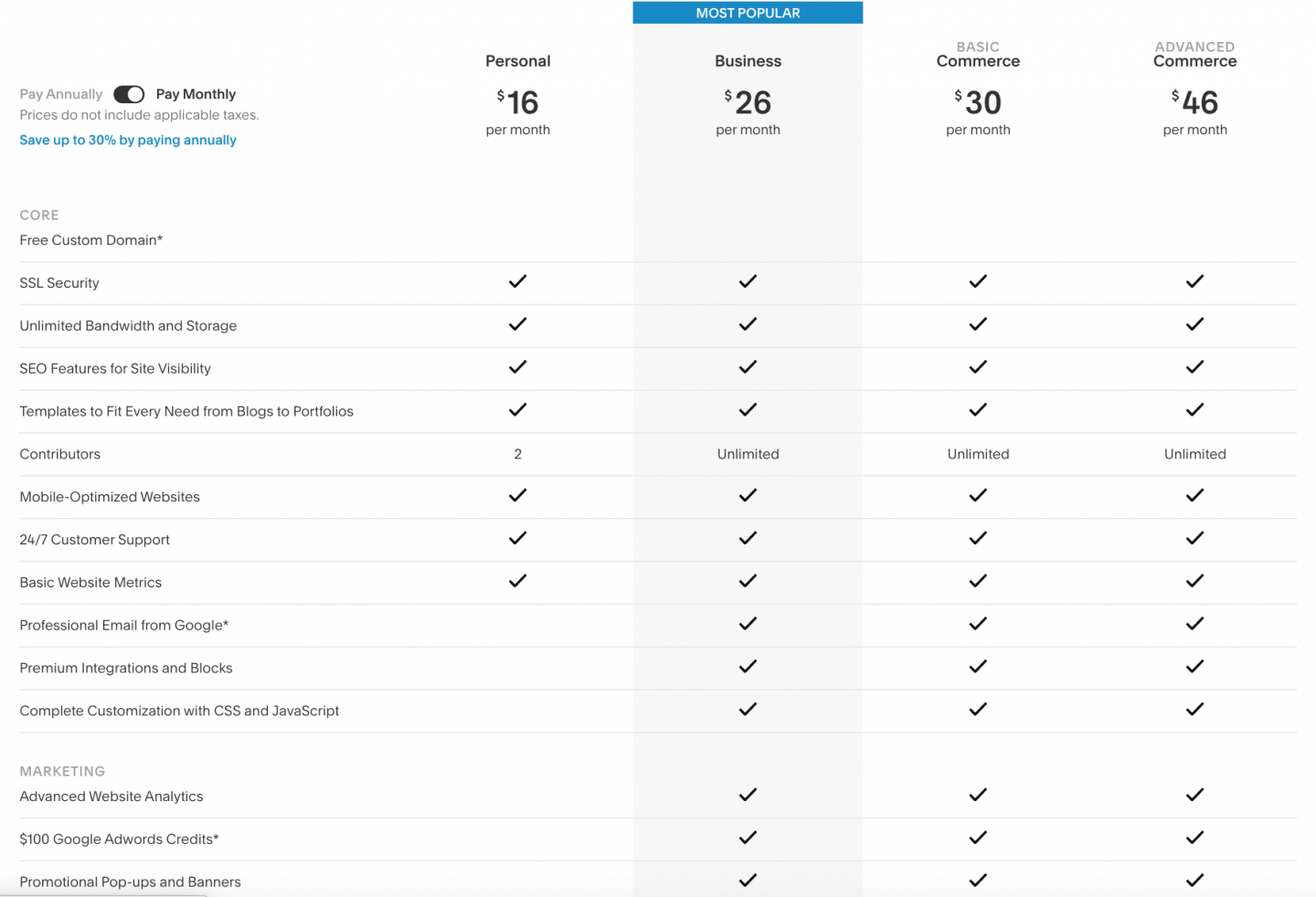 Promotional websites or blogs that don't need online sales or payment processing features cost $16 or $26 per month on Squarespace, depending on the features you need. E-commerce plans run $30 or $46 per month, with sales-driving features like discount coupons, shipping tools and marketing options included in the higher plan.
Squarespace's e-commerce features beat Wix for small-to-moderate sales needs. However, for the money, volume sellers and e-commerce-focused brands are generally better off with more robust e-commerce platforms like Shopify or WooCommerce running on WordPress.
When you launch a Squarespace website, your site's domain name is free for the first year. After that, Squarespace charges an annual fee, which can cost from $20 to $70 per year, depending on your URL and plan. You might save by registering your domain with a lower-cost solution like GoDaddy or Bluehost and connecting it to your Squarespace website.
Ease of use and design options
For those new to building websites, Squarespace is slightly more complex than Wix but far easier to grasp out-of-the-box than WordPress. Squarespace has a section-based website editor that takes a little getting used to, but it's sleek and modern designs offer plenty or drag-and-drop customization options. If you're able to save a web-optimized image and uploaded it to a dashboard, setting up a Squarespace website will take you no time at all.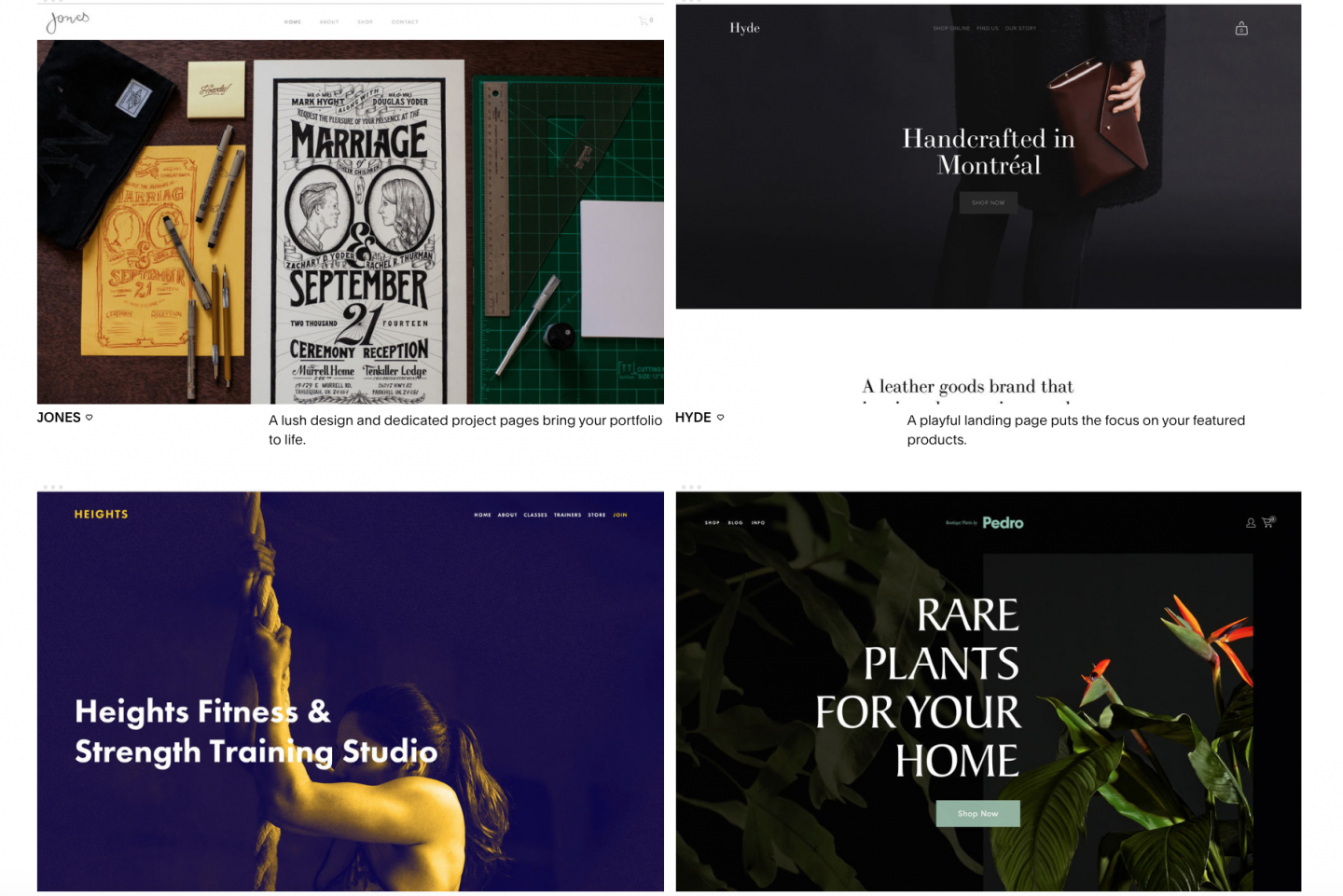 Squarespace offers around 40 plug-and-play design templates, which is low compared to Wix's 500 and WordPress's near-infinite options. However, all are visually stunning, which explains Squarespace's popularity with visual brands and style-focused influencers.
Squarespace templates are mobile-friendly and cater to specific businesses, too. Pre-configured designs for blogs, online stores, music and photography sites, membership sales and more, make setting up a specialized website a cinch.
An added design plus over Wix, you can completely change or update your Squarespace website's look at any time by simply changing your design template.
Features and functionality
Squarespace's blogging features are a solid step above what you get with Wix. If you're planning a content-rich website and want multiple blog categories, tag options and stunning visuals all wrapped up in a very user-friendly system, try Squarespace.
In fact, many power bloggers and affiliate marketing brands pick Squarespace over WordPress. It delivers plenty of blogging, SEO, social media and site analytics power, but it doesn't require the continual plugin updates and theme maintenance of WordPress.
Its e-commerce functionality is impressive too, and particularly great for image-focused brands that sell digital products like music subscriptions and downloads, photography or artwork. It supports physical product sales, event management and tickets, and various services — plus it recently rolled out subscription and membership sales with recurring payments.
Squarespace also integrates with many popular third-party services for marketing, shipping and bookkeeping functions including Mailchimp, ShipStation and Xero.
WordPress powers over half of the world's websites and its popularity is driven by its virtually unlimited functionality and low cost. However, new users typically find that WordPress's impressive power comes with a steep learning curve compared to platforms like Wix and Squarespace. You'll definitely spend some time learning the WordPress platform — but it's worth the effort if you want a site with unlimited capabilities.
WordPress isn't an all-in-one solution like Wix and Squarespace. It's a free, standalone platform that works on your choice of hosting service, like Bluehost, GoDaddy, WPEngine or any number of WordPress hosting options on the market. For example, Bluehost's basic WordPress hosting packages start at about $3.95 per month, and e-commerce hosting starts $6.95 per month due to added security features.
WordPress is also infinitely expandable via plugins that add all types of functionality, and free e-commerce themes that deliver endless design possibilities. Pairing WordPress with various plugins and design themes lets you create anything imaginable on the internet. Influencer blogs, e-commerce stores, promotional websites, affiliate marketing websites, video lesson portals, membership sites and more can all be powered by WordPress.
WordPress itself is a free platform and for small, basic websites, it can be nearly free to operate. However, as your website traffic and functionality needs expand, your costs can grow. Below are the basic costs you'll encounter when setting up a WordPress website.
Hosting a WordPress website can cost just $3.95 or $6.95 per month for basic websites or e-commerce stores. However, if you receive a lot of traffic or have a large site that demands added storage or bandwidth, your monthly hosting costs can quickly increase. Well-trafficked small-business WordPress websites tend to average between $20 to $50 in monthly hosting, due to added security, backup and storage or bandwidth needs.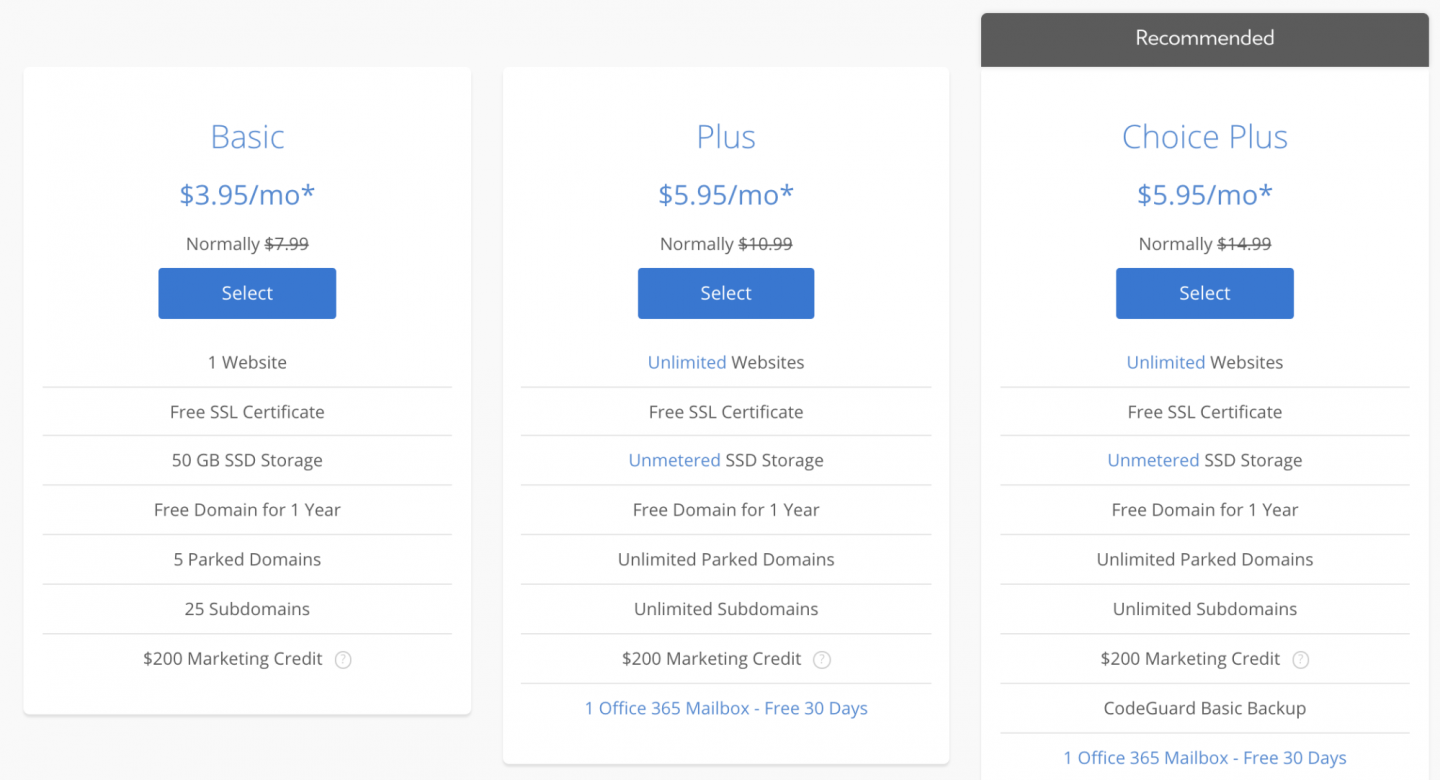 Like Wix and Squarespace, most WordPress hosting plans include a year of domain name registration for free. After the first year, your domain renews at the hosting service's annual fee. Most WordPress hosting options offer discounted multi-year domain registration to reduce your cost and to reserve your website address for several years at a time.
As we've mentioned before, unlike Wix and Squarespace, WordPress isn't an all-in-one solution that lets you increase functionality by simply upgrading your plan. WordPress is just a basic framework. You make your website come to life by adding a design theme and, in most cases, functionality plugins.
There are thousands of themes and plugins to explore. Some are free, but most offer a free basic version plus a paid version that expands functionality, design features and so on. Selecting the right theme and plugins all depend on your specific needs. For example, if you're publishing a simple blog, a free WordPress blog theme and add a few free plugins, like Yoast for SEO and Mailchimp for email marketing, might be all you ever need.
E-commerce sellers often use the popular free WooCommerce e-commerce plugin on WordPress with an e-commerce theme, but plugins for online lessons, subscription sales, online bookings, event ticket sales and other specialty sales generally aren't free. In short, what WordPress costs you really depends on your specific plugin functionality and theme design needs.
Ease of use and design options
After reading the above, you're probably thinking that assembling a WordPress website takes some doing — and you'd be right. That's why WordPress gets a "moderate-to-difficult" rating for ease of use. However, its design options are virtually limitless thanks to thousands of themes available, so it gets an A-plus on that.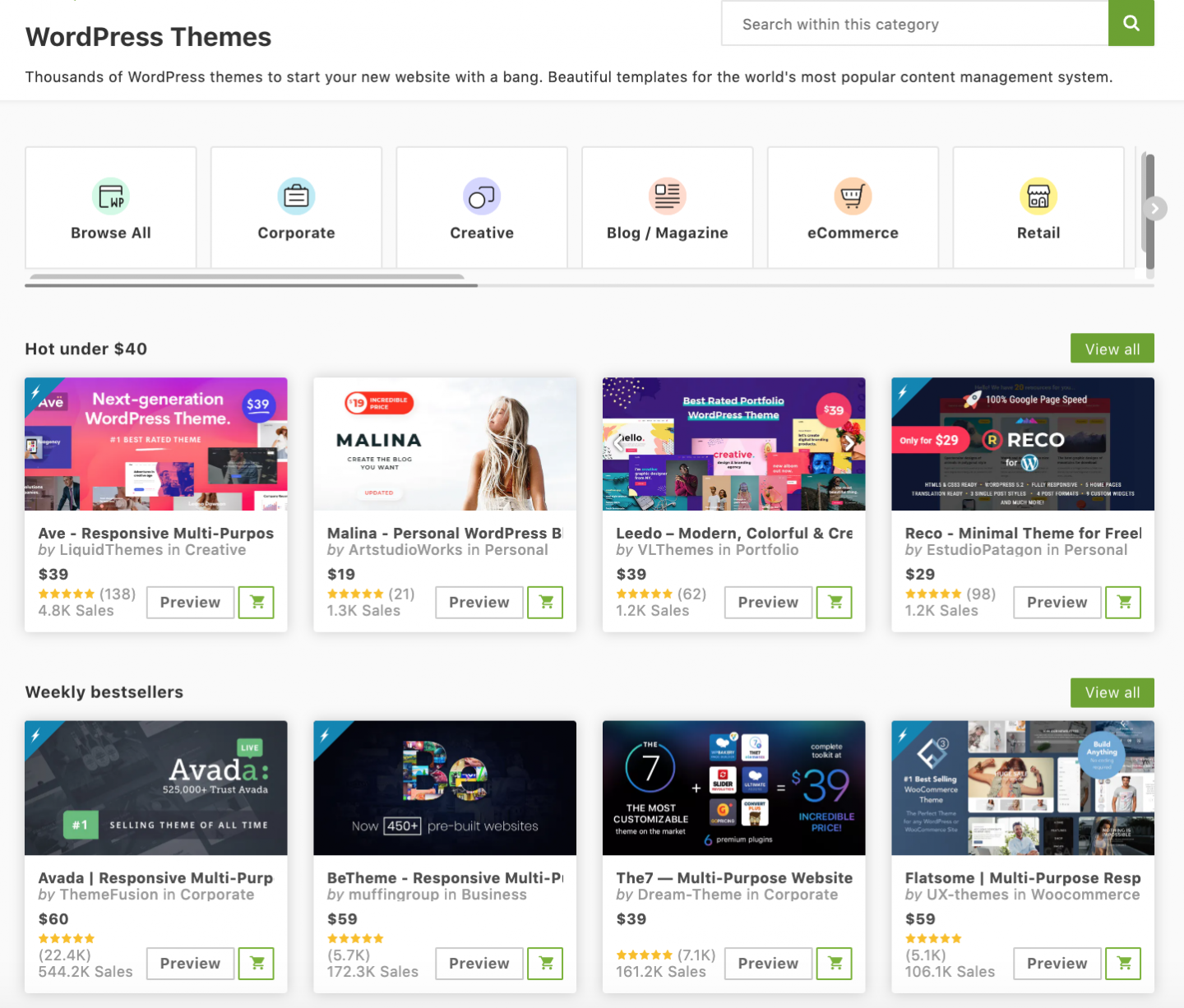 Your initial setup steps are simple if you go with a major WordPress hosting provider. Bluehost and other top services come with WordPress pre-installed. From there, you just need to install your theme and plugins, then set up your website. This is where the work begins.
Selecting a design theme and functionality plugins can be time-consuming and a bit overwhelming for those new to WordPress. However, at the same time, it's fun to see the many possibilities open to your website, brand or business.
The best way to get started down the WordPress path is to visit YouTube and search for "WordPress starter tutorials," there are plenty to choose from. These offer a quick education on installing and setting up WordPress themes and selecting the right plugins for your specific needs. You'll find that much of this is trial-and-error and even seasoned WordPress users are constantly trying out new theme and plugin solutions.
You'll also need to periodically update your themes and plugins. This is generally just a quick click in your WordPress dashboard, but it's a task you won't have with a Wix or Squarespace website.
Features and functionality
Vast, unlimited and endless are three very appropriate terms that describe WordPress's functional capabilities. Essentially, if you can dream up a need, there's probably a WordPress plugin that fills it.
Consider these popular plugins to kick-start your WordPress website build:
WooCommerce: Free e-commerce plugin for WordPress for physical, digital and service sales.

Yoast: Free SEO tools for any type of WordPress website.

Sucuri: WordPress security, many hosting platforms include this or a similar plugin for free.

Jetpack: Multi-feature tool that offers marketing, social icons, security, backups and more.

Mailchimp: Free basic email marketing; paid version adds more features.

MemberPress: Adds membership and subscription features to WordPress.

LearnDash: Adds online learning and lesson sales to WordPress.

WooZone: Turns a WordPress website into an Amazon affiliate store.

AffiliateWP: Affiliate marketing content creation tool for affiliate bloggers.
These are just a few of the thousands of plugins that can take your WordPress website in any direction. You can explore the full universe of WordPress plugins on ThemeForest and WordPress.org.
Many WordPress themes come pre-loaded with needed plugins to help simplify your WordPress website build. You can find theme/plugin packages for e-commerce, real estate, restaurants, blogs, affiliate marketing, online lessons and membership websites, to name just a few.
Most of these are "Premium" themes and they generally cost from $20 to $150 — though most average around $49. These premium theme/plugin pairings are generally worth every cent since they save you a ton of time searching and testing various plugins.
A version of this article was first published on Fundera, a subsidiary of NerdWallet.