Dropshipping: How It Works, What Small Businesses Need to Know
Dropshipping businesses don't have to keep up with inventory and can let suppliers handle shipping for them.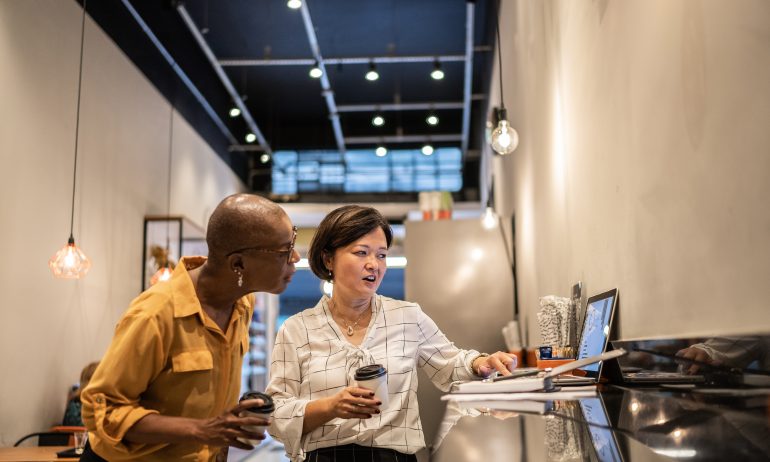 Many or all of the products featured here are from our partners who compensate us. This may influence which products we write about and where and how the product appears on a page. However, this does not influence our evaluations. Our opinions are our own. Here is a list of our partners and here's how we make money.
Dropshipping is a fulfillment method where a business relies on a third party to ship orders instead of keeping inventory in stock. Retailers that dropship products will market and sell products but never handle them. Many small-business owners are adopting dropshipping as a stand-alone model or a supplement to shipping directly from their brick-and-mortar stores. Here's what to know if you're thinking about starting a dropshipping business.
How does dropshipping work?
In the dropshipping flow, a business markets a product made by a different manufacturer. It works like this:

A customer orders a product from a business, typically online.

The business sends the order to the dropshipping supplier and charges the customer.

The dropshipping supplier prepares the order and charges the business.

The dropshipping supplier ships the order to the customer.
Dropshipping businesses have minimal overhead and pared-down operational costs compared with a traditional retail business. The majority of their work deals with managing a website, working with marketplaces and suppliers, and processing orders.
Every marketplace has its own policy regarding what you can and can't do when dropshipping. Amazon, for example, offers dropshipping services but requires that sellers be responsible for processing customer returns. When deciding on a marketplace to dropship, be sure to read the fine print and know what you can and cannot do.
Businesses that could benefit from dropshipping
Companies with customized products. Businesses that offer customized items like T-shirts or tumblers with printed logos can let a supplier do the printing and ship the products.
Retailers selling expensive or large products. Rather than ordering expensive products in advance or storing large items, businesses can dropship these types of products to save on overhead and space.
Businesses that focus on niche markets. For small businesses that only sell products that appeal to a specific audience, like plant-themed greeting cards, dropshipping makes it easier to quickly respond to the newest trends, without risking money or storage space if certain items don't sell.
There are several advantages to a dropshipping business model, including:
Lower initial investment. Instead of buying inventory to sell directly, you can reduce your upfront cost by relying on third-party fulfillment companies.

No physical space required. Owners can operate dropshipping businesses from anywhere without a physical storefront.

No inventory management. Without their own stock, dropshipping businesses don't have to spend time managing inventory.

No backstock. Because you don't have to purchase inventory upfront, you won't be stuck with products you can't sell as trends come and go.

Variety of products to sell. As long as it can be shipped, you can probably sell it with a dropshipping business.
Dropshipping comes with a few downsides that can make it a tricky business, including:
Potentially low profit. Because dropshipping businesses rely on third-party suppliers to fulfill orders, they can lose part of their profit to wholesalers. And with dropshipping requiring little investment to get started, competition can be steep and require low prices to make sales.

Inventory issues. If you're not managing your own inventory, you are part of a larger chain of providers. And if your suppliers experience delays or low stock, you will as well.

Complex shipping. If you work with more than one product supplier, calculating a customer's shipping cost can be complicated when their order is fulfilled by more than one wholesaler.

Reliance on shipping partners. Not all shipping partners will provide the quality and service that you want to offer your customers, which can lead to bad delivery experiences.
Payment processing for dropshipping
To take online orders, dropshippers have to work with payment processors. However, payment processors often consider dropshipping a high-risk industry due to its high volume of fraudulent charges and frequent chargebacks.
"[With] normal e-commerce, there's a lot more oversight, so we can actually send an inspector. … They can see your warehouse, they can see how you're doing things right," says Neal Hamou, chief technology officer at PaymentCloud, a payment processor that provides services to high-risk merchants. "With dropshipping, there's no oversight."
To mitigate the risk, banks tend to "do some pretty aggressive underwriting on the backend," he adds.
These issues that high-risk businesses experience can end up costing payment processors a lot of money if a dropshipping business has too many returns or accepts fraudulent payments, leading many third-party processors to refuse to work with dropshipping businesses. The payment processors that do work with high-risk businesses scrutinize several factors to determine how a business is working to mitigate risk, Hamou says.
Such processors perform due diligence that often includes reviewing invoicing procedures, verifying suppliers, investigating logistics processes and reading business policies. This approval process can take more time for a high-risk business, but it can help them avoid running into issues later on.
Reputable high-risk payment processors also provide additional services to help dropshipping companies avoid chargebacks and fraudulent transactions, says Hamou. Services that limit the number of charges or total amount processed from the same IP address in a certain time period combat fraud, while not charging a customer's credit card until an item ships can reduce potential chargebacks.
Find the right payment provider to meet your unique business needs.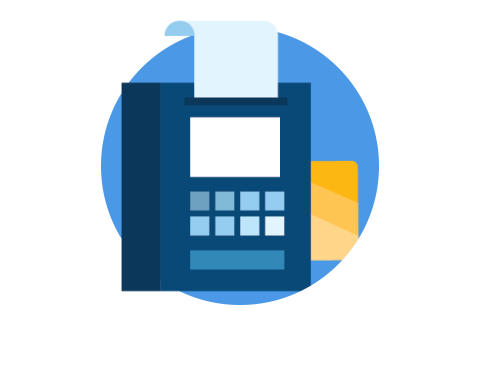 The core of a dropshipping business is a supplier that can provide the products that customers purchase, and you'll need one you can count on.
Dropshipping suppliers usually come as vendors or wholesalers. Dropshipping vendors specialize in particular products and often promote their products through dropshipping platforms to make it easier when businesses order. While they might be easier to work with, they tend to charge more for their products. Wholesalers often charge less because they sell items in bulk; however, they might not have as convenient of a process or as much knowledge about the items they sell.
Instead of going with whichever supplier carries the product you want to sell, do your research to find a reputable option. Consider doing the following while looking for a supplier:
Look at directories. You can search domestic and international directories, such as Alibaba or Inventory Source, to find dropshipping suppliers that can give you a variety of options for different niches. Because many directories screen their suppliers, they're likely to offer legitimate companies. However, many charge for access to their directories.

Ask questions. Not all suppliers will provide the quality you're looking for in a partner. Before jumping into an agreement, speak with a potential supplier to understand how it operates. Ask about charges and fees, what the order process looks like, if they have quality control processes, how they handle returns and what their billing process looks like.

Check out reviews. And when in doubt, look at the reviews of other dropshippers to learn about their experiences with a potential supplier.
When and how orders are delivered to customers is a major factor for how they will feel about your business. Misdelivered packages, the inability to track deliveries and poorly packaged or broken products is a fast way to get bad reviews for your dropshipping business. But there are a few things you can do to boost your dropshipping business's delivery experience.
Focus on quality control. "Start by looking for a partner that has the same level of quality controls that you have," says Eduardo Lopez-Soriano, vice president of marketing at UPS Capital, a division of UPS that focuses on shipping experiences and insurance for small and midsize businesses. They should ensure that products aren't damaged before they're packed, and use the right materials for shipping to protect the order, he adds.

Try to offer more than one shipping option. According to a 2022 study by UPS Capital, 87% of consumers said being able to control certain aspects of their shipping experience, such as choosing which day their package will arrive or being able to track a package, would motivate them to purchase from a merchant.

Don't forget insurance. One of the best ways to ease a customer's mind is to offer shipping insurance, which usually covers situations that occur during shipping such as damage to a package or shipping delays. Businesses can offer to let customers pay for insurance if they choose it, saving the merchant money while soothing customer concerns.

Know how to ship your products. Not all shipping companies will ship every product, and some carriers are better at certain items than others. Verify that your partners are using services that can handle the size or weight of your products to ensure they arrive safely, says Lopez-Soriano.