FIRE and Travel: 3 Tips to Enjoy Life Now and Still Retire Early
It can be done. Just set priorities and adjust your lifestyle around them.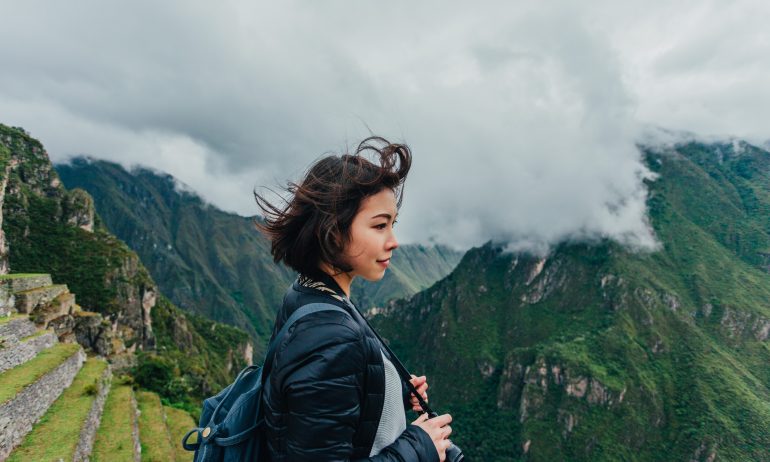 Many or all of the products featured here are from our partners who compensate us. This influences which products we write about and where and how the product appears on a page. However, this does not influence our evaluations. Our opinions are our own. Here is a list of our partners and here's how we make money.
The Financial Independence, Retire Early, or FIRE, movement has gained mainstream media attention over the last few years. At its core, FIRE is a movement focused on obtaining financial independence and security as quickly as possible through a mixture of investing, saving and lowering expenses — with a goal of retiring early. Although not always the case, FIRE often involves making some sacrifices, as you'll usually need to cut at least a few of your expenses.
So can you retire early and travel? If you're afraid that setting yourself up for an early retirement means that you can't enjoy life now, below are three tips for how you can enjoy life and see the world now while still putting yourself in the position to retire early.
How to increase your income and reduce spending to retire early
1. Focus on one or two passions where you won't cut spending
While cutting back on all of your expenses may be part of the quickest path to early retirement, it's not always sustainable and could involve giving up some of the activities you love most in life. So instead of trying to cut back spending on everything, consider allowing yourself to spend freely (although hopefully reasonably) on one or two activities that you're the most passionate about.
Let's say you've reviewed your budget, and your biggest expenses are travel, dining out, fitness, nightlife and buying new clothes. You should do a self-assessment and consider which one or two of those activities mean the most to you. Then, focus on cutting down spending on the rest. If you're a foodie who loves to travel, you could consider keeping your dining and travel budget the same while cooking more, doing clothing exchanges with friends, working out at home and skipping bottle service.
2. Instead of cutting expenses, increase your income
If you're already at a point where you've cut your expenses as much as you can or you simply have no desire to trim your expenses at all, another way you can retire early is by increasing your income.
Ways to increase your income include getting paid more at work (for instance, by asking for a raise, getting promoted or moving to a company that pays better) or keeping your current job but adding on a side hustle. Although it can be hard to accomplish, especially if your full-time job is draining, having a side hustle can be a great way to increase your income and retire early, particularly if you take all of the income from the side hustle and invest it wisely.
For example, let's say you have a full-time job as an accountant that pays around $70,000 per year. While you could make more at another company, you love your job and your co-workers, and the company has a great quality of life, allowing you to leave at 5 p.m. most days and have your weekends completely free. If your goal is early retirement, you could consider spending your Saturdays working on a side hustle, especially one that can be done while traveling, like photography for events or writing.
3. Find hobbies you enjoy that are free or low-cost
If your goal is to retire early but you still want to enjoy life now, you should consider searching for new hobbies that are either free or low-cost. Examples include hiking, board games, reading, writing, volunteering with animals and drawing.
For instance, if you haven't played board games since you were a kid, take an opportunity to schedule a game night with friends — you might be surprised to learn that there are a lot of board games targeted to adults. If you end up loving the experience, you could replace some of your expensive nights out with board game nights at home and invest the money you save to help you retire early.
How to use these methods to keep traveling while saving
If your goal is to travel and still retire early, treat travel as one of your passions where you don't cut spending. By decreasing your spending on other less-meaningful or more-expensive activities and/or by increasing your income, your travel budget can remain intact and possibly even grow. While you prioritize travel, you're still working toward investing for an early retirement.
You might be afraid that saving enough to retire early means that you won't be able to travel as much as you want to now. Luckily, that doesn't have to be true. By following the steps above, you can be on a path to early retirement while still enjoying your current day-to-day life.
---
How to maximize your rewards
Get more smart money moves – straight to your inbox
Sign up and we'll send you Nerdy articles about the money topics that matter most to you along with other ways to help you get more from your money.