---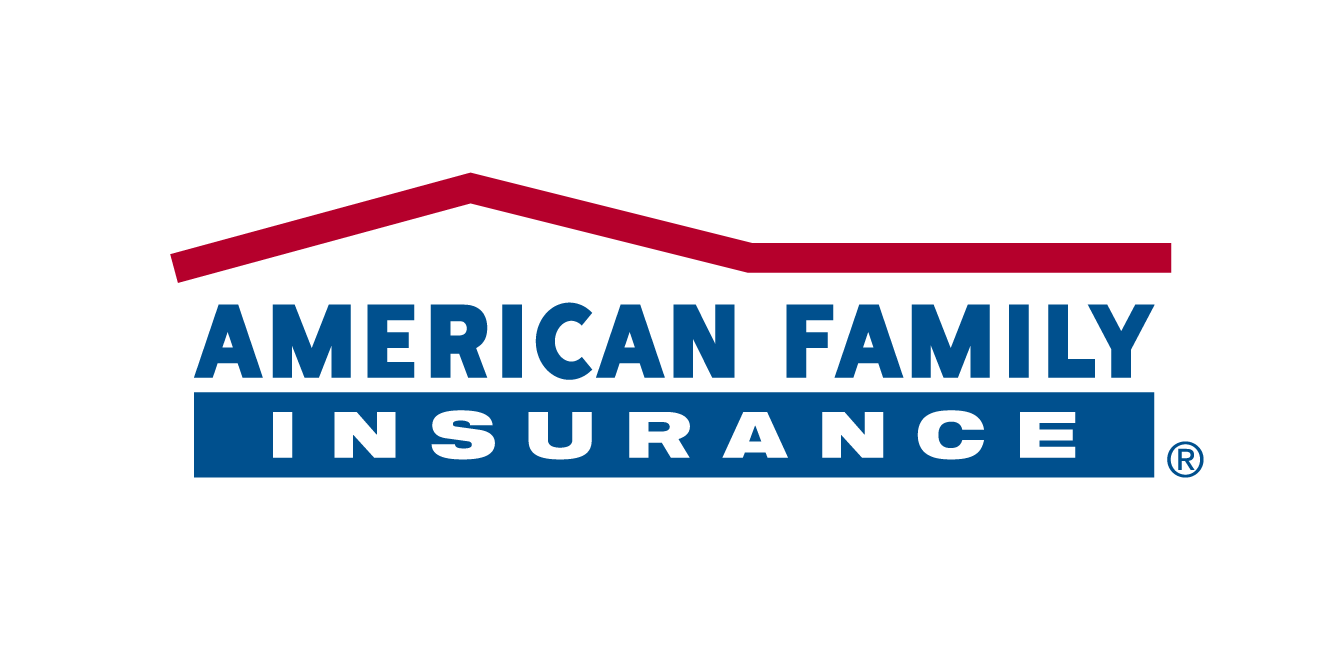 American Family reviews and ratings
American Family's car insurance shopping customer satisfaction rating is better than average.
Has fewer customer complaints than expected for a company of its size.
Ridesharing insurance is available in select states.
American Family is the nation's ninth-largest auto insurance seller and has fewer than the expected number of auto insurance complaints for a company its size. The company also offers a wide selection of other insurance products, so if you like the convenience of bundling policies, American Family might be right for you.
American Family auto insurance
American Family auto insurance earned 4.5 stars out of 5 for overall performance. NerdWallet's ratings are determined by our editorial team. The scoring formula takes into account pricing and discounts, ease of filing a claim, website transparency, financial strength, complaint data from the National Association of Insurance Commissioners and more.
Based on these ratings, American Family is among NerdWallet's Best Car Insurance Companies for 2021.
» MORE: Car insurance quotes: What you need to know
Common types of car insurance coverage
When you're shopping for car insurance, it's important to understand what car insurance coverage you want and what you're required to buy. Most states require car insurance to drive a vehicle, although minimum coverage requirements vary from state to state. This generally includes liability insurance and uninsured and underinsured motorist coverage.
If you want extra protection, you may be interested in full coverage insurance. Full coverage isn't a specific policy you can buy, but rather a combination of coverage types like liability, collision and comprehensive insurance.
Check out the most common types of car insurance coverage below to see how they work:
| Coverage type | What it pays for | Required? |
| --- | --- | --- |
| Bodily injury and property damage liability | Costs for injuries, deaths or property damage from an accident you caused. | Typically required. |
| Uninsured or underinsured motorist coverage | Medical and property damage costs after an accident with a driver who has insufficient insurance or none at all. | Often required. |
| Collision coverage | Repair expenses from traffic-related accidents, regardless of who's at fault. | A car loan or lease may require it. |
| Comprehensive coverage | Repair costs from events outside of your control — including weather events, hitting an animal while driving, theft and vandalism. | A car loan or lease may require it. |
American Family offers a standard suite of auto insurance coverage types plus a few additional options, including these:
Gap insurance will pay out if your car is totaled and it is leased or has a loan balance. Without this coverage, you would receive only the depreciated value of the car minus any deductible — leaving you to pay off the rest.
Accidental death and dismemberment coverage pays out if a car accident causes death or certain injuries, regardless of who is at fault.
Ridesharing insurance is available for customers who drive for services such as Uber or Lyft, but not in every state. It can be added to your personal auto policy and fills a coverage gap while you're waiting for customers, so you're fully insured the entire time the app is on.
American Family's auto insurance discounts:
Multiple policy (bundling) discount.
Multiple vehicle discount.
Good driver discount.
KnowYourDrive app discount, based on your driving behavior.
Loyalty discount.
Discount for switching to American Family from another insurance company.
Early-bird discount for getting an American Family quote at least seven days before your policy takes effect, if you're switching from another insurer.
Safety discount for equipment like anti-lock brakes, air bags or electronic stability control.
Defensive driving course completion discount for drivers 55 and older.
Low-mileage discount if you drive less than 7,500 miles per year.
Good student discount.
Discount for teen drivers who enroll in a safe driver program.
Student away at school discount.
Discount for drivers under age 25 who complete 40 hours of volunteer work a year for a nonprofit.
Discount for young drivers whose mom or dad is an American Family customer.
Discounts for going paperless, setting up automatic payments or paying your premium in full, up front.
» MORE: Car insurance comparison tool
Auto insurance buying guide
Before you compare car insurance companies, you'll need to collect basic information, such as the driving history of everyone on the policy and facts about your car, including safety features and annual mileage driven. You'll also want to understand which types of coverage you need. For example, do you want only the bare minimum insurance that your state requires, or do you need more extensive coverage, such as gap insurance or rideshare coverage? Check that each company you're considering has the options you want.
When comparing rates among insurers, make sure each is offering the same coverage limits and deductibles. You may not want to decide based on price alone. Look at how many consumer complaints each company has, as high numbers can be a red flag about the quality of service you might receive.
Depending on which company you choose, you may be able to buy insurance online, over the phone or through an agent. For more guidance, see how to get car insurance.
American Family homeowners insurance
American Family Insurance offers standard homeowners insurance and the following types of optional coverage:
Backup and overflow: Pays out if your sump pump overflows or your sewer backs up.
Identity theft: Pays for costs associated with restoring your finances if you become a victim of identity theft.
Home-based businesses: Provides additional liability and personal property coverage if you run a business from your home.
Equipment breakdown: Pays out if your appliances, home systems or smart home devices are damaged due to mechanical, electrical or pressure systems breakdown.
Matching siding protection: When an event like a storm or a fire damages your siding, your home insurance will cover the costs. Matching siding protection reimburses you for up to $20,000 to replace the remaining undamaged siding so everything matches.
American Family's home insurance discounts:
Discounts for safety features or smart devices such as a video doorbell.
Multiple policy (bundle) discount.
Discount if you purchased a home within the past three years.
Discounts for going paperless, setting up automatic payments or paying your premium in full, up front.
Loyalty discount.
Discount for insuring a home under 15 years old.
Generational discount if you're between 18 and 30 and your mom or dad is an American Family customer.
Discount for replacing your home's plumbing, heating or electrical systems in the past 15 years.
» MORE: Home insurance quotes: What you need to know
American Family life insurance
American Family offers a variety of term and whole life insurance choices, including:
DreamSecure Simplified Term: The application doesn't require a medical exam, and a term life insurance policy can be issued in 10 business days, which is quick among life insurers. Coverage ranging from $50,000 to $150,000 is available in the following terms:
10 years.
15 years.
20 years.
30 years.
DreamSecure term life insurance is also available if you want more coverage, though you'll need to take a medical exam. These policies are also available in 10-, 15-, 20- and 30-year terms, and in some cases can be converted into permanent insurance at the end of the term.
» MORE: Compare life insurance quotes
American Family complaints and customer satisfaction
American Family had fewer than the expected number of complaints to state regulators for life, home and auto insurance for a company of its size, according to three years' worth of data from the National Association of Insurance Commissioners.
Customer satisfaction ratings for American Family's auto insurance buying and property claims processes are better than average, according to J.D. Power. American Family's auto insurance claims and homeowners insurance customer satisfaction ratings are below average.
| 2020 J.D. Power Study | American Family ranks... |
| --- | --- |
| Auto insurance shopping | Better than average |
| Auto insurance claims satisfaction | Below average |
| Home insurance | Below average |
| Property claims | Better than average |
More about American Family
Website: On the American Family Insurance website, you can find an agent, get a quote, pay your bill and report a claim.
Mobile apps: MyAmFam, American Family's mobile app, lets you manage your claim, pay your bill, contact your agent, view your policy documents, download proof of insurance and submit photos of vehicle damage. In addition, you can find roadside assistance or an auto or glass repair shop.
American Family also has two apps — KnowYourDrive and Teen Safe Driver — to monitor driving habits. These programs allow you to earn discounts on your insurance premiums.
Other insurance: American Family sells several types of insurance in addition to auto, home and life insurance. Health insurance is available from partner companies through American Family agents.
Other insurance from American Family
Motorcycle
Renters
ATV
Umbrella
RV
Flood
Boat
Business
Condo
Ranch and farm
Mobile home
Snowmobile
Recap: American Family pros and cons
| Pros | Cons |
| --- | --- |
| Fewer customer complaints than expected for a company its size for auto, home and life. | Below average rating for homeowners insurance satisfaction. |
| Many coverage types offered. | Not available in all states. |
| Wide range of discounts. | |
Auto insurance ratings methodology
NerdWallet's auto insurance ratings reward companies for customer-first features and practices. Ratings are based on weighted averages of scores in several categories, including financial strength, consumer complaints and discounts. Our "ease of use" category looks at factors such as website transparency and how easy it is to file a claim. Using our editorial discretion, we also consider customer satisfaction surveys. These ratings are a guide, but we encourage you to shop around and compare several insurance quotes to find the best rate for you. NerdWallet does not receive compensation for any reviews. Read our
editorial guidelines
.
Methodology: Insurer complaints
NerdWallet examined complaints received by state insurance regulators and reported to the National Association of Insurance Commissioners in 2018-2020. To assess how insurers compare to one another, the NAIC calculates a complaint index each year for each subsidiary, measuring its share of total complaints relative to its size, or share of total premiums in the industry. To evaluate a company's complaint history, NerdWallet calculated a similar index for each insurer, weighted by market shares of each subsidiary, over the three-year period. Ratios are determined separately for auto, home (including renters and condo) and life insurance.