FedLoan Servicing is a student loan servicer, which means it collects loan payments and helps borrowers sign up for alternative repayment plans for the Department of Education. It also manages the government's Public Service Loan Forgiveness program.
You might see FedLoan Servicing referred to as PHEAA, which stands for the Pennsylvania Higher Education Assistance Agency. That's FedLoan Servicing's parent organization. PHEAA also runs American Education Services, which manages private loans and those made under the Federal Family Education Loan Program. Together, AES and FedLoan service the largest portfolio of federal student loans in the U.S.
If you've been assigned to work with FedLoan Servicing and you're having trouble making loan payments, contacting the company should be your first step. Here are the basics about FedLoan Servicing so you know where to go for help.
» MORE: How to switch your student loan servicer
In this article
How to contact FedLoan Servicing
---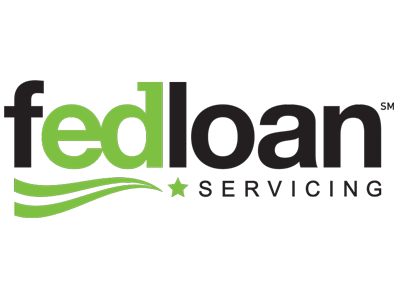 FedLoan Servicing at a glance
Largest servicer of federal direct and Federal Family Education Loans as of December 2015.
Phone number: 800-699-2908, staffed weekdays between 8 a.m. and 9 p.m. Eastern time.
How to make a payment
The easiest way to pay your loan bill is to sign up for direct debit, which will deduct the required monthly payment from your bank account automatically.
To enroll in direct debit, create an account on FedLoan Servicing's website. Follow the prompts to create a PIN and enter your bank account information. You'll get a 0.25% interest rate reduction on each of the eligible loans you repay using direct debit. Confirm that FedLoan Servicing has processed your direct debit application before you stop making payments online, by mail or by phone. Otherwise, you might be penalized for a missed payment.
You can make one-time payments on specific loans by selecting "Make a Payment" once you're logged in. You also can pay your bill over the phone or by mail.
How to pay down loans faster
When you sign up for direct debit, you'll have the option to request that FedLoan Servicing deduct an additional amount beyond your scheduled payment each month.
Consider student loan refinancing. If you have a good credit score and steady income, refinancing student loans with a private company could also get you a lower interest rate. That would mean a lower monthly payment or shorter loan term, but you would lose certain benefits specific to federal loans. They include loan forgiveness if you work in public service and the option to make monthly payments based on your income.


---

Get Your Free Credit Score

Get your free score every week.
Set goals and see your progress.
Signing up won't affect your score.

---

Pay more toward your loan principal. It's a good idea to contribute more than your required payment each month when you can, but make sure the extra money goes where you want it to. If you don't specify which loans your additional funds should apply to, FedLoan Servicing will spread your extra payments across all your loans and put them into "paid ahead" status. That means the company will put the extra amount toward the next month's payment.
Target your highest-interest loan. It will save you the most money over time; you could also choose to pay off the one with the smallest balance first, so you get it out of the way. Target payments to specific loans online or pay extra through direct debit.
Specify where extra payments should go. Mail or email standing instructions to FedLoan Servicing if you want all your extra direct debit funds applied in a specific way, say, to the highest-interest loan until it's paid off. The Consumer Financial Protection Bureau put together a sample letter you can use. Learn more in the "Targeting Payments" section of FedLoan Servicing's website.
How to get student loan help
The government contracts with companies like FedLoan Servicing in order to give all student loan borrowers access to customer service when they need it. If you get a bill you know you can't afford or you miss a payment, call your servicer right away.
FedLoan Servicing should walk you through your options, including income-driven repayment or postponing your bills for a time. The government has also released a new tool to help you figure out your best repayment method, found at studentloans.gov/repay. You can sign up through your servicer for an income-driven plan, which will cap your monthly bill at 10% to 20% of your earnings, or on your own at studentloans.gov.
How to contact FedLoan Servicing
Call 800-699-2908 weekdays between 8 a.m. and 9 p.m. Eastern time.
Email FedLoanServicing by filling out an email form online. Calling is your best bet if you have an urgent question about your loans and it's during business hours.
Stay in close contact with FedLoan Servicing while you're in repayment. But take time to research your options on your own, too, so you know the right questions to ask. NerdWallet's resources can help:
Guide to federal student loan consolidation
Student loan default: What it means and how to deal with it
Guide to student loan forgiveness
Brianna McGurran is a staff writer at NerdWallet, a personal finance website. Email: bmcgurran@nerdwallet.com. Twitter: @briannamcscribe.
This article was updated on May 25, 2016. It was originally published Oct. 6, 2015.