What Federal Student Loan Servicing Companies Might Not Tell You
Your student loan servicer might not tell you everything you need to know about repayment options.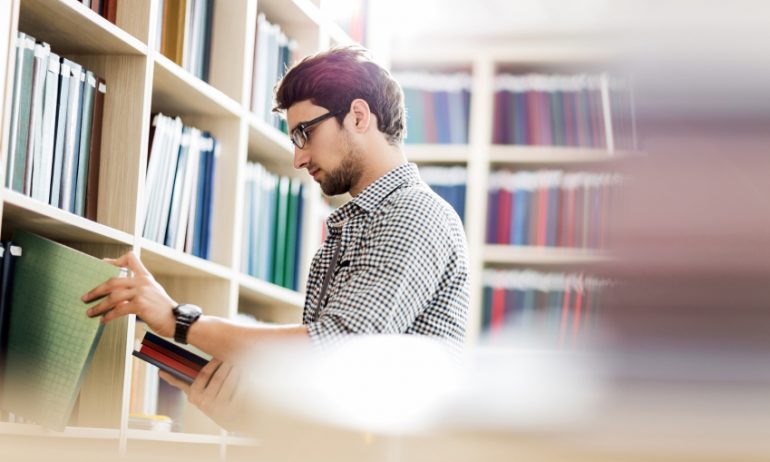 Many or all of the products featured here are from our partners who compensate us. This influences which products we write about and where and how the product appears on a page. However, this does not influence our evaluations. Our opinions are our own. Here is a list of our partners and here's how we make money.
Federal student loan servicing companies haven't been earning much trust among borrowers.
Among complaints made to the Consumer Financial Protection Bureau include thousands detailing trouble dealing with a lender or servicer, and include problems like receiving bad information.
You can often switch your private loan servicer by refinancing with another lender. But switching federal student loan servicers is more complicated: You can only choose who your servicer is by consolidating multiple loans into a federal direct consolidation loan, and there are drawbacks to this process. If you don't know your servicer, find out at the Federal Student Aid website. You can also get in touch with all of the loan servicer contact centers by calling 1-800-4-FED-AID.
Because your servicer might not share all the details, it's important to know your repayment and forgiveness options. Here are three things to keep in mind.
1. You can lower your payments
The standard 10-year plan is the best way to repay federal loans without incurring additional interest. If you're consistently falling behind on your bill, avoid temporarily halting payments with deferment or forbearance. Neither option will address your debt long-term, and your loans can still incur interest, which means a bigger balance once the postponement period ends.
Instead, consider enrolling in an income-driven repayment plan. There are four income-driven plans that cap your monthly payment at between 10 percent and 20 percent of your discretionary income and increase your loan term from 10 years to 20 or 25 years. Apply and select your plan on the Federal Student Aid website, or your servicer will choose the one you qualify for that has the lowest monthly payment.
Keep in mind that the more you extend your repayment term, the more interest you'll pay over time.
2. You need to recertify your income
Qualifying for income-driven repayment isn't a one-and-done process. You must recertify your income and family size each year with your servicer. If your income has increased, your loan payment will, too. But if your income drops or your family size changes before your annual recertification, submit an updated application and ask for an immediate payment recalculation. Otherwise, you could pay more than required.
3. You may not be on track to forgiveness
There are four federal student loan forgiveness programs: Public Service Loan Forgiveness, Teacher Loan Forgiveness, Perkins loan cancellation and income-driven repayment forgiveness. Your repayment plan could disqualify you from some programs, even if you meet other qualifications.
For example, Public Service Loan Forgiveness cancels the remaining balance on direct loans — the most common type of student loan — after 120 qualifying monthly payments made while working full time for an eligible employer, such as a government organization. Payments must be made under an income-driven repayment plan to qualify.
What to do if you're unhappy with your servicer
Even if you know your payment options, you might run into trouble with your servicer. Unfortunately, you'll have minimal legal recourse.
"Even if there are egregious efforts, the ability to sue is very challenging," says Persis Yu, a former staff attorney at the National Consumer Law Center. "The Higher Education Act does not have a private 'right of action,' so a servicer could do something in flagrant violation of that act and there's no right to take that to court."
Here's what you can do instead: If you have difficulty with your servicer, file a complaint with its highest customer service office, usually an office of consumer advocacy or ombudsman. Hold on to records of all conversations with your servicer along with letters, bills or emails so you have information to reference.
If you don't find resolution directly with your servicer you can make complaints to:
The federal student loan servicers
Learn more about each of the federal loan servicers, including what they can do and how to contact.
Spot your saving opportunities
See your spending breakdown to show your top spending trends and where you can cut back.