Great Lakes Educational Loan Services Inc., commonly called Great Lakes, is a nonprofit student loan servicer based in Madison, Wisconsin. The organization manages federal student loans for the U.S. Department of Education.
If Great Lakes is your student loan servicer, it collects your loan payments, helps you pick the right repayment plan and works with you when you have trouble affording your bill.
Here's what you need to know about Great Lakes so you can pay off your loans on time and get help when you need it.
» MORE: How to switch your student loan servicer
In this article
How to make a payment
How you can pay down loans faster
How to get student loan help
How to contact Great Lakes
---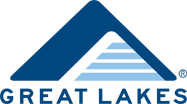 Great Lakes at a glance
Second-largest federal student loan servicer as of December 2015
Phone number: 800-236-4300, staffed weekdays from 7 a.m. to 9 p.m. Central time
You can also contact Great Lakes on its website, Facebook and Twitter
How to make a payment
Create an account on Great Lakes' customer portal. You'll be able to make and track your payments online or through the mobile app.
While you can pay down your loans directly on the website, you'll be even more likely to stay afloat if you sign up for auto pay, which will deduct your monthly minimum payments directly from your bank account.
Enroll in auto pay by navigating to "Payments," then "Auto pay" in the top drop-down menu at mygreatlakes.org. You'll receive an interest rate reduction of 0.25% on each of your federal direct loans when you choose auto pay.
You can also make payments by mail or over the phone.
How you can pay down loans faster
You'll save money in the long run if you make a point to contribute more than your scheduled payment each month. The more you pay now, the larger the dent you'll make in your balance and the sooner your loans will be gone. Just ask these grads.
To contribute more than your scheduled monthly payment, you can:
Set up auto pay for a higher amount than you owe each month; or
Make a separate payment at another point in the month, in addition to your monthly bill.
When you make a single or recurring monthly payment that's more than the scheduled amount — $500, for instance, instead of the scheduled $300 — Great Lakes automatically applies the extra amount to the principal balance of the loan with the highest interest rate.
For example, if you have a $5,000 loan at 6.8% interest and a $10,000 loan at 4.29% interest, the extra $200 will go toward the balance of the $5,000 loan. That will save you money in interest over time.
Some borrowers like paying off small loans one at a time, regardless of their interest rates. If you want the extra you pay applied to a different loan, let Great Lakes know. Email the company with instructions, including the loan's account number and interest rate and your individual account information.
Your account will be considered paid ahead, meaning the extra amount will automatically go toward next month's payment on that loan. But if you're signed up for auto pay, you'll continue to have your monthly payment deducted. Keep making payments regularly to make sure your principal balance decreases. Learn more in the "Your Situation" section of Great Lakes' "How Payments are Applied" page.
If you want a lower interest rate, student loan refinancing could also get you a lower monthly payment or shorter loan term.
How to get student loan help
Should you ever realize you can't afford your loan payment, call or email Great Lakes immediately and ask about your options.
"I don't think some borrowers realize all the ways that they can get in touch with us — and that they don't have to wait until they are in repayment to contact us with questions," says Renola Swoboda, Great Lakes' senior social media specialist.
Depending on your circumstances and the type of loans you have, Great Lakes can help you:
Temporarily postpone your payments through deferment or forbearance.
Switch to a different student loan repayment plan. The graduated plan lets you pay a lower amount temporarily, while income-driven plans tie your bills to your earnings. You could pay $0 if you don't have any income, for instance.
Great Lakes can also help you figure out if you qualify for student loan forgiveness, which will cancel the remaining balance of your loans if you work in public service for a period of time. Use Great Lakes' Knowledge Center to learn about repayment options and find resources specific to students, former students and parents.
How to contact Great Lakes
Call 800-236-4300 on weekdays between 7 a.m. and 9 p.m. Central time.
If there's a long wait time, you can ask for someone to call you back the next time a representative is available. Always have your Social Security number and account information handy so you can refer to it when you speak with customer service.
Follow Great Lakes on Facebook and Twitter. You can ask questions or make a comment on the company's pages, but personal questions about your circumstances are better suited to phone or email.
On the social accounts, "we tend to answer with general information that everyone can learn from so it becomes a repository of knowledge, financial tips, student loan best practices, resources and peer learning," Swoboda says.
Email borrowerservices@glhec.org, or fill out an email form online.
If you have an urgent question about your loan payments during business hours, calling is your best bet.
Don't hesitate to contact Great Lakes, especially if you're worried you won't be able to manage your payments. It's your job to repay your loans, but it's Great Lakes' job to help.
Brianna McGurran is a staff writer at NerdWallet, a personal finance website. Email: bmcgurran@nerdwallet.com. Twitter: @briannamcscribe.
This article was updated. It originally published Oct. 5, 2015.
---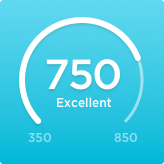 Get Your Free Credit Score
Get your free score every week.
Set goals and see your progress.
Signing up won't affect your score.
---