Advertiser Disclosure
Verizon Prepaid Cell Phone Plans
You can save money — and skip the contract and credit check — by going with a Verizon prepaid cell phone plan over a traditional plan. But be sure to look around, as other prepaid carriers offer more data for less.
---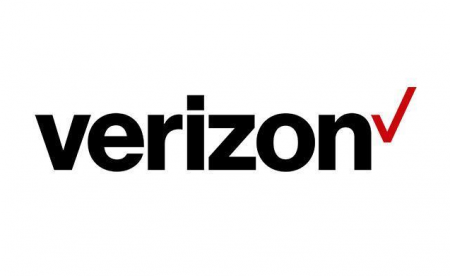 AT A Glance
Prepaid plans start at $30 for basic phones and $40 for smartphones
Notables: Family plans now available. Strong nationwide network and carryover data on smartphone plans, but more expensive than other prepaid options
Verizon prepaid plans
Verizon has two types of prepaid cell phone plans: smartphone plans with data, plus unlimited talk and text, and basic phone plans that don't include data. These plans require no credit check, no contract and no activation fee.
Smartphones
3GB: $40 per month
7GB: $50 per month
10GB: $60 per month
Unlimited: $80 per month
Verizon now offers a family discount for smartphone plans. Each additional line, up to five lines total, receives a discount of $10, $15 or $20 per month, depending on the plan. Each line gets its own data allotment, so there is no shared data.
Basic phones
Unlimited talk and text: $30 per month
Verizon's prepaid network
Verizon prepaid customers use the carrier's top-rated nationwide network and, for the most part, get the same coverage they would on a standard plan. The only major difference: Prepaid customers could face roaming charges. Verizon's network includes a handful of roaming areas (in dark red, below). Although these areas are included at no extra charge on Verizon's standard plans, prepaid customers pay an additional 20 cents per minute for calls placed or received in roaming areas.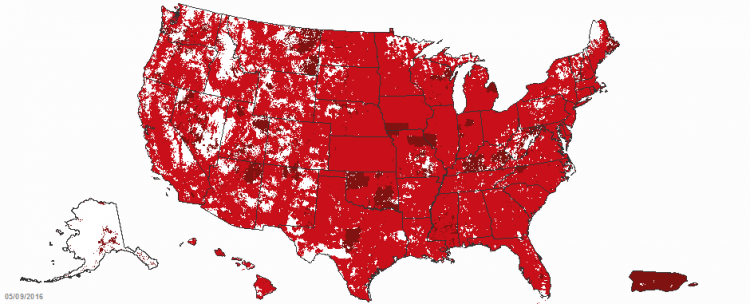 Click the map to check coverage in your area. Image courtesy of Verizon Wireless.
» MORE:  How much data do you really need?
How Verizon's prepaid plans compare on price
Kelsey Sheehy is a staff writer at NerdWallet, a personal finance website. Email: ksheehy@nerdwallet.com. Twitter: @KelseyLSheehy.
Updated November 8, 2017.