You can save money — and skip the contract and credit check — by going with a Verizon prepaid cell phone plan over a traditional plan. Verizon prepaid customers get a loyalty discount after three months on a qualifying monthly plan, making the carrier an appealing option for those shopping for a prepaid plan.
---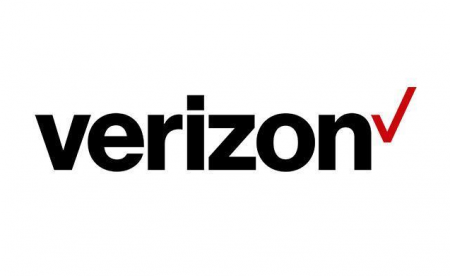 AT A Glance
Prepaid plans start at $35 for talk and text only
Notables: Strong nationwide network; multi-line discount available with some plans
Verizon prepaid plans
Monthly Plans
Verizon prepaid customers get a $5 per month loyalty discount after three months of service on eligible monthly plans. The discount grows to $10 per month after nine months of service. The prices below do not reflect the loyalty discount.
Talk and text: $35 per month; $30 with autopay discount
5GB: $40 per month; $35 with autopay discount
15GB: $50 per month; $45 with autopay discount
Unlimited: $65 per month; $60 with autopay discount
Family plan: Verizon offers its loyalty discount in place of a multi-line discount on most new prepaid plans. Each additional line, up to 10 lines total, gets its own data allotment, so there is no shared data.
» MORE:  How much data do you really need?
How Verizon's prepaid plans compare on price
2GB or less
3-5GB
6-9GB
10-25GB
Unlimited
*Google Fi customers pay $20 for unlimited talk and text. Data is billed at a rate of $10 per gigabyte.
**Republic Wireless customers pay $15 for unlimited talk and text. Data is billed at a rate of $5 per gigabyte.
AT&T Prepaid
$35 (2GB)
$50 (8GB)
$65
Boost Mobile
$10 (1GB)

$15 (2GB)
$25 (5GB)
$35 (10GB)

$45 (15GB)
$50
Cricket Wireless

$30 (2GB)
$40 (10GB)
$55
Google Fi*

$20 (talk, text and Wi-Fi)

$30 (1GB)

$40 (2GB)
$50 (3GB)

$60 (4GB)

$70 (5GB)
$80 (6GB+)

$70
Metro by T-Mobile

$30 (2GB)
$40 (10GB)
$50
Net10
$20 (2GB)
$35 (5GB)
$40 (10GB)
Republic Wireless**

$15 (talk, text and Wi-Fi)

$20 (1GB)

$25 (2GB)
$30 (3GB)

$35 (4GB)

$40 (5GB)

$45 (6GB)

$50 (7GB)

$55 (8GB)

$60 (9GB)
$65 (10GB)

$90 (15GB)
Straight Talk Wireless
$30 (1,500 minutes, unlimited texts and 100MB data)
$35 (5GB)
$45 (25GB)
$55
T-Mobile prepaid
$40 (10GB)
$50
Ting
$10 (talk and text)
$25 (5GB)
$45 (with 12GB of hotspot)

$60 (with 30GB of hotspot)
Total Wireless
$25 (talk and text only)
$35 (5GB)
$50
Tracfone
$20 (1GB)

$25 (2GB)

$30 (3GB)
U.S. Cellular prepaid
$30 (talk and text only)
$40 (5GB)
$55
Verizon prepaid

$35 (talk and text only)
$40 (5GB)
$50 (15GB)
$65