5 Best Places to Buy a Used iPhone and What to Ask Before You Buy
Buy from a trusted site and get answers to three key questions before making a purchase.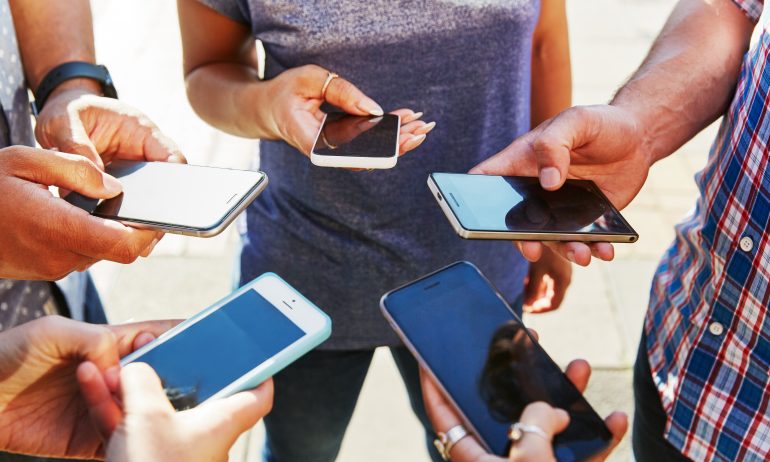 Many or all of the products featured here are from our partners who compensate us. This may influence which products we write about and where and how the product appears on a page. However, this does not influence our evaluations. Our opinions are our own. Here is a list of our partners and here's how we make money.
A shiny new iPhone is hard to resist, until you look at the price. But you can get a new-to-you cell phone and save hundreds of dollars by buying a used one.
A used iPhone 11 with 64GB storage, for example, sells for less than the retail price of a new iPhone 11 (excluding a trade-in) on Swappa, an online marketplace for used phones and tablets.
The first step to buying a used iPhone is finding a trusted site, which can be tricky. Craigslist is riddled with scams, and it can be hard to tell whether newer online retailers are legit. Then, once you settle on a site and start shopping for phones, it's important to ask the right questions before clicking the "Buy" button. We'll cover that in a minute.
The best places to buy a used iPhone
Look for a retailer that has buyer protections. Seller ratings and detailed phone descriptions are also helpful when purchasing a phone online, as is the ability to ask the seller questions.
Here are a few trusted places to shop for a used cell phone:
EBay: Sellers can upload photos and give detailed descriptions of the phone's condition. Shoppers can also ask questions to get additional information (more on that below). With eBay's money back guarantee, you can return the phone for a full refund if it isn't exactly as the seller described.

Amazon: You can purchase used and refurbished phones such as Apple, Samsung, Motorola and LG, and sellers on Amazon are rated and reviewed by other buyers. Certified refurbished phones sold through Amazon come with a 90-day warranty. Warranties on other phones vary by seller.

Swappa: The site reviews listings to ensure the device serial number is clean (read: not stolen) and requires sellers to upload photos of the phone, powered on, next to a custom listing code to ensure the seller has the device. Swappa uses PayPal for all payments.

Gazelle: Each device is inspected to make sure the phone charges correctly, the speaker and microphone work, the touch screen is functional and the phone connects to Wi-Fi. You buy the phone directly from Gazelle, rather than an individual seller, and there is a 30-day return window for all devices.

Your carrier: Most wireless carriers sell refurbished phones. These phones may be a little more expensive than what you would find on other sites. But buying from a carrier means that you know the phone will work with your carrier. You also know it's not stolen and it typically has a limited warranty. This could give you more peace of mind than buying that used iPhone on Craigslist.
What to ask before buying a used iPhone
Buying from a trusted site takes some of the risk out of buying a used phone, but you still need to ensure you can activate and use the phone when it arrives.
What is the serial number? Also known as the ESN or IMEI. This is a crucial piece of information to get, because you'll need it to verify whether the phone has been registered as lost or stolen. If it has, you won't be able to activate the phone. The serial number will also tell you whether the phone will work with your carrier. Most carriers let you check this online, but you can also go to a store or call customer service.
Is the phone under contract or lease agreement? Phones under a contract or lease can't be reactivated until the agreement is fulfilled. So if the seller has a year left on the contract, it will be at least a year before you can activate the phone.
Does the phone have water damage? Moisture erodes a phone's components over time. So while the device may look fine and work well now, it won't last long if it's been exposed to water. Unfortunately, you typically can't look at a phone and see if it has water damage, so you're trusting the seller to be honest.
Is it safe to buy a used iPhone?
To be safe when buying a used iPhone, don't pay cash or directly from your checking account. Instead, pick a payment method that has built-in protections, such as PayPal. Ramon Khan went that route when he purchased a used phone on Swappa.
"I did a triple-threat kind of deal here in a way," Khan says. "I went through a site that had buyer protection already built in, used PayPal to protect my purchase and also used my Discover card, which issues refunds regardless of the refund policy of a website."