Many or all of the products featured here are from our partners who compensate us. This may influence which products we write about and where and how the product appears on a page. However, this does not influence our evaluations. Our opinions are our own.
EQ Bank TFSA: Best for cautious investors who prefer simple options with generous interest rates.
An EQ Bank TFSA offers higher interest rates than many Big Banks in Canada but has fewer investment options and no branch locations.
EQ Bank TFSA Savings Account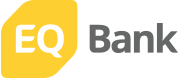 Interest Rate

3.00%*

*Interest is calculated daily on the total closing balance and paid monthly. Rates are per annum and subject to change without notice.

No minimum balance required

Bonus Offer

Monthly Fee
Product Details
3.00%* variable interest rate.
No monthly fee.
Ability to set up recurring contributions.
Manage your money by phone, through online banking and a mobile app.
Must have EQ Bank's Savings Plus Account in order to get an EQ TFSA account.
Other EQ TFSA investment options include TFSA GICs, available in three-month to 10-year terms.
Service fees are listed online.
Deposits and withdrawals are free.
No fee to transfer TFSAs to or from another financial institution.
No minimum balance is required, but there is a $200,000 maximum balance.
Eligible for CDIC deposit insurance.
As of December 2022, EQ Bank is available to Québec residents.
*Interest is calculated daily on the total closing balance and paid monthly. Rates are per annum and subject to change without notice.
EQ Bank TFSA pros and cons
Pros
Higher interest rates than most traditional banks.
Zero monthly, transfer and withdrawal fees.
Any-time tax-free withdrawals.
Cons
Limited investment options.
Online-only access.
Annual contribution limits apply, as with all TFSAs.
EQ Bank TFSA full review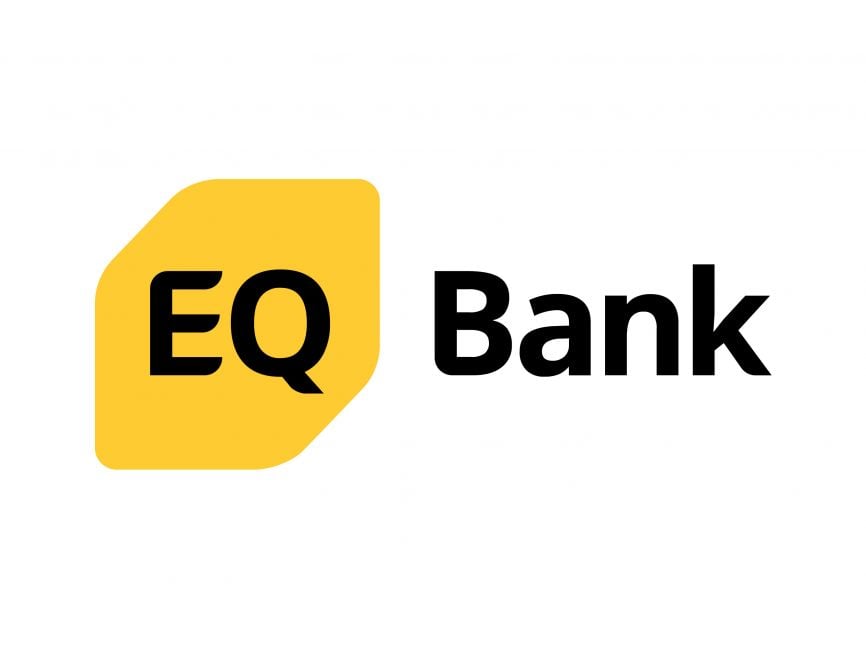 The EQ Bank tax-free savings account (TFSA) often offers one of the highest interest rates for a savings account. Many people are attracted to EQ Bank's TFSA because the account has no monthly fees, no withdrawal fees, and no minimum balance required. Signing up for the account online is easy and only takes a few minutes. In addition, you can link your EQ Bank TFSA to your EQ Bank Savings Plus Account or an external account for easy contribution transfers.
Types of TFSAs available from EQ Bank
EQ Bank only offers one TFSA, which it calls a TFSA Savings Account. In this straightforward account, every dollar deposited earns tax-free high interest.
In addition, EQ Bank offers guaranteed investment certificates (GICs) that can be purchased within your TFSA. The interest rate on GICs is typically higher than that offered for cash in your TFSA, but your funds are locked in for the set period you choose, from three months to 10 years.
Benefits of an EQ Bank TFSA
EQ Bank TFSA interest rates are typically the main attraction. Even though EQ Bank only offers a simple TFSA Savings Account, the interest rate is generally higher than what's offered by the Big Six banks.
Many people are also attracted to the convenience of EQ Bank. You can open an account and do all your banking online. Since the account has no minimum balance requirements and no fees, you don't need to worry about penalties or bank charges when making withdrawals.
As with any TFSA, all of your interest earned is completely tax-free. All eligible Canadians get the same contribution room every year, and if you don't use it in a particular year, it carries forward.
Drawbacks of an EQ Bank TFSA
The major drawback of the EQ Bank TFSA is that you can only hold cash and purchase GICs. While these types of investments are ideal for people looking to save for the short term, they have limited growth potential compared to accounts that allow you to invest in exchange-traded funds (ETFs), stocks and other investments. In addition, the interest rate offered on cash savings and GICs may not even beat inflation.
The other drawback of all TFSAs is the annual contribution limit, which is set by the government and is the same for everyone. It's important to make sure you don't over-contribute to your TFSA, or the government will charge you 1% on the excess amount each month until you remove it.
What is EQ Bank?
EQ Bank was launched in 2016, but it's a subsidiary of Equitable Bank, which was founded more than 50 years ago. Equitable Bank is Canada's seventh-largest independent Schedule I bank and serves more than 488,000 Canadians with more than $103 billion in assets. EQ Bank currently has more than $7 billion in deposits. Equitable Bank's head office is in Toronto, and the company has more than 1,700 employees.
Note that EQ Bank is an online-only bank. That means it has no physical locations.
EQ Bank customer satisfaction ratings
EQ Bank continues to hold its #1 position among the Schedule 1 banks in Canada on the Forbes list of the World's Best Banks of 2023, a survey of over 48,000 consumers in 32 different countries[1].
As of April 2023, EQ Bank had a Trustpilot rating of 2.7 out of 5 possible stars, based on 31 customer reviews.
In April 2023, EQ Bank had a Better Business Bureau rating of 1 out of 5 possible stars, based on 6 customer reviews.
Is EQ Bank reliable and secure?
EQ Bank is a subsidiary of Equitable Bank, which is a member of the Canada Deposit Insurance Corporation (CDIC). At EQ Bank, eligible deposits in your TFSA are insured up to $100,000 thanks to CDIC insurance.
When it comes to protecting your information, EQ Bank uses multiple security layers which combine data encryption, fraud monitoring, strong password requirements and more. Two-factor authentication is also mandatory, so you have an additional layer of protection.
EQ Bank TFSA details and eligibility
Who qualifies for an EQ Bank TFSA?
To open an EQ Bank TFSA, you must:
Who should get an EQ Bank TFSA?
EQ Bank TFSA could be a potential choice for those who seek high-interest earnings on low-risk savings and investments that are tax-free. Plus, investors save on costs with no monthly or miscellaneous fees.
However, savings on fees comes with a trade-off. EQ Bank account holders are required to use online banking and the bank's mobile app for all their transactions. They may choose to keep multiple accounts for ease of banking, such as day-to-day banking accounts with a traditional bank separate from online tax-free savings and investments.
How to know if an EQ Bank TFSA is right for you
If you're comfortable banking online to save admin costs and have enough available TFSA contribution room to save up or invest in guaranteed return investments — the EQ Bank TFSA may be worth considering.
How to open an EQ Bank TFSA
Method and general steps
Opening an EQ Bank TFSA only takes a few minutes. Follow these steps:
Go to the EQ Bank website.
Under the "personal banking" menu, select "TFSA Savings Account."
Click "get started."
Enter your personal details.
Check your email for your passcode.
Enter your passcode and finish setting up your account.
Deposit and withdrawal process
Depositing money into your EQ Bank TFSA is a straightforward process, but it requires some setting up at the start. The easiest way to fund your EQ Bank TFSA is to transfer funds from your EQ Bank Savings Plus Account.
You can also link your TFSA to an external bank account. To initiate a transfer, you would select "move money between accounts" and select the external account. Note that external transfers can take two to three business days.
When it comes to withdrawing funds from your TFSA, you can do it via the EQ Bank mobile app or through online banking. You can move funds at any time to your:
Savings Plus Account
Joint Savings Plus Account
Linked external accounts via electronic funds transfer
Customer service options
There are various ways to get in touch with EQ Bank's customer care team:
Phone. Call 1-844-437-2265 (toll-free within North America) or 1-416-551-3449 if you're outside of North America. Hours of operation: 8 a.m. to midnight ET, seven days a week.
Chatbot. The chatbot is available 24/7 via your online banking and mobile app.
How to maximize the benefits of the EQ Bank TFSA
Although EQ Bank's TFSA is basic, there are a few ways that you can maximize your account:
Maximize your contributions. Every year, eligible Canadian residents gain TFSA contribution room. If you can max out your available room each year, you'll see your money grow tax-free.
Start early. Investing in your TFSA early is ideal since you can capitalize on compound interest. That's where you'll earn interest on interest already earned.
Consider purchasing GICs. If you're looking for higher returns, EQ Bank GICs are worth considering since they can earn a higher interest rate than cash deposits in the TFSA. That said, GICs are typically locked in for a set period of time, during which you won't be able to access the funds.
Don't over-contribute. Avoid exceeding your contribution room as you'll pay a 1% monthly tax on the excess funds until they're withdrawn.
EQ Bank TFSA alternatives
EQ Bank's TFSA is limited to cash savings and GICs. If you're looking to use your TFSA for long-term investing and are interested in other investment products, such as stocks, mutual funds and ETFs, you may want to choose a different bank's TFSA.
Reasons you might want a different TFSA
EQ Bank's TFSA options are suitable for many people, but you may want to consider opening an account somewhere else if:
You want investment advice. EQ Bank's TFSA is basic and does not come with an advisor who can provide financial advice.
You're looking for more investment options. You can't purchase individual bonds, ETFs or stocks in an EQ Bank TFSA.
You want a higher interest rate. Although EQ Bank's interest rates are competitive, they may not be the highest rates around. EQ Bank also doesn't offer any promotional interest rates.
TFSA vs. RRSP
It's also worth noting that unlike registered retirement savings plans (RRSPs), TFSAs don't give you an immediate tax break when making contributions. If your goal is to reduce your taxable income, focusing on contributing to an RRSP that's best for you may make more sense.
| | TFSA | RRSP |
| --- | --- | --- |
| Eligibility | Canadians 18 or older with a valid Social Insurance Number (SIN) | Anyone who earns income and pays taxes |
| 2023 contribution limit | $6,500 | 18% of your income, up to $30,780 |
| Contributions tax-deductible? | No | Yes |
| Tax-free withdrawals? | Yes | No |
EQ Bank TFSA facts
What is a TFSA?
A TFSA is a registered account to which eligible Canadians can contribute up to a specified annual amount. Any unused TFSA contributions get carried forward indefinitely, so you can catch up in later years. Although you don't get a tax break when making a contribution, all of your capital gains, interest and dividends earned are tax-free.
Interest Rates
Promotional rate as of April 2023
EQ Bank's TFSA has no promotional interest rate as of April 20, 2023.
Ongoing interest rate as of April 2023
EQ Bank's TFSA's ongoing interest rate is 3% as of April 20, 2023.
Minimum balance
There's no minimum balance requirement for EQ Bank's TFSA.
Contribution limit
The TFSA contribution limit for 2023 is $6,500. If you were eligible in 2009 when the TFSA was introduced, your lifetime contribution limit would be $88,000 as of 2023.
Fees
Monthly fee
EQ Bank does not charge any monthly fees for its TFSA.
Transfer fee
EQ Bank does not charge a transfer fee for its TFSA.
Withdrawal fee
There are no withdrawal fees for EQ Bank's TFSA.
Frequently asked questions about EQ Bank TFSAs
Does EQ Bank offer TFSAs?
Yes, EQ Bank offers TFSAs for savings and GIC investments.
Is EQ Bank TFSA worth it?
EQ Bank TFSA consistently offers standard competitive interest rates, requires no minimum balance, and no monthly or transaction fees.