Did you recently apply for an American Express credit card that has arrived at your home? Then you must be eager to begin using it so you can start earning rewards points. However, before making purchases, you need to activate your American Express card. Here's how.
What is an American Express card?
American Express is a major credit card network in Canada. Unlike payment networks Visa and Mastercard, which rely on financial institutions to issue their cards, American Express also issues cards directly to consumers.
Although American Express cards aren't accepted by as many Canadian merchants as Visa and Mastercard, consumers are attracted to Amex's co-branded credit cards and exclusive perks, like Front Of The Line access to event tickets.
Why do you need to activate your American Express CA card?
In a process similar to many other credit cards, you're required to activate your American Express Card before using it by providing some personal information to verify your identity. Proper activation is necessary to prevent credit card fraud. If card activation wasn't required, and a card was stolen or lost before you got it, anyone who had it could make fraudulent purchases without your knowledge.
Credit card theft is becoming increasingly sophisticated. Some scammers resort to identity theft, stealing people's personal data – sometimes diverting their mail to another address – to surreptitiously open credit cards in their names. The card activation step is a final line of defence as the thieves might not have key personal information to complete the process.
Be aware that your American Express card will not work without proper activation. While some other card issuers may provide a virtual credit card number to make purchases as soon as you're approved, American Express does not.
When to activate an American Express card
There are a few scenarios when you might need to activate your American Express card including:
When your new card arrives in the mail.
When you get a replacement card for your lost or stolen card.
When a card comes with a new expiration date.
How to activate an American Express card in Canada
Once you have your American Express card in hand, you can activate it and start using it right away. There are a few ways to do the activation process, so choose the one most convenient to you.
Activate your American Express card online
Go to americanexpress.ca/activate to start.
Enter your 15-digit card number and 4-digit card ID (the security number on the front of the card).
Verify your identity and choose a PIN.
Set up your account preferences.
Complete your registration.
Activate your American Express card via the app
Download the American Express app on your phone from Google Play or the App Store.
As a new user, select "Activate Card and Online Account" to begin. If you're an existing AmEx cardholder, log into your account to add a card.
When prompted, enter your card details.
Verify your identity and choose a PIN.
Complete your registration.
Activate your American Express Card over the phone
Call the toll-free number found on the back of your card.
Provide your card number.
Verify your identity and choose a PIN.
Complete your activation.
What to do after your American Express card has been activated
Once you've activated your American Express card, you can start using it to make purchases. You'll also want to set up or review a few things to maximize your card's security features and benefits.
Set your PIN
During the activation process, you may have skipped setting up your PIN. You can secure your account by choosing a PIN now via your American Express online account or its mobile app. Once you're logged in, look for the "Manage Card PIN" feature. Remember to use a PIN that's hard to guess and unique to you. You can also change your PIN at any time.
Download the American Express app
You don't have to download the American Express app, but doing so means access to your account at your fingertips. With the app installed on your phone or tablet, you can set up push notifications and alerts on the go so that you can monitor all your card activity. This allows you to spot any fraudulent transactions right away.
Go over your cardmember agreement and certificate of insurance
Most people won't bother reading the terms and conditions of their cardmember agreement or certificate of insurance, but these documents contain vital information about your new American Express card. You'll want to review several items, including your card's interest rate for purchases and earn rates for rewards. You'll also want to read about any insurance included with your card. Typically, specific conditions are required for making an insurance claim, so you'll want to know when and what you're entitled to.
Add your American Express card to your digital wallet
If your wallet is already feeling heavy, you could add your American Express card to your digital wallet, including Google Pay and Apple Pay, to lighten your load. You can register your card to your digital wallet app in just a few minutes. Once set up, you can make contactless payments at select merchants for purchases up to $250, the limit set by American Express for mobile wallet transactions.
Register for any available American Express Offers
Holders of many American Express cards get perks (called "offers"), such as discounts at select retailers, restaurants and travel partners. Once you register your card for an offer and use your card to make the qualifying purchase, you can earn a statement credit, bonus points or miles. You can see these offers on your app or online account. Go to the "Amex Offers" section or button to see the offers available. Click the ones that appeal to you and select "Register your Card."
DIVE EVEN DEEPER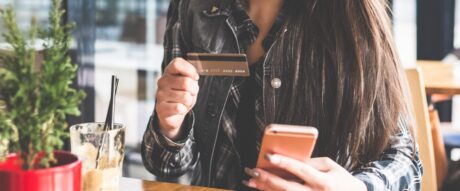 There are many types of credit cards on the market. Choose the right card for your finances by understanding how features and fees may vary.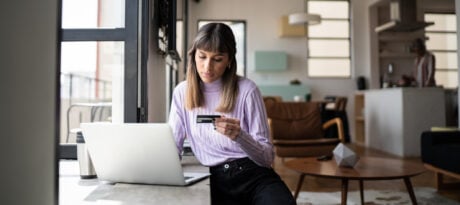 NerdWallet Canada's picks for the best credit cards include top contenders across numerous card categories. Compare these options to find the ideal card for you.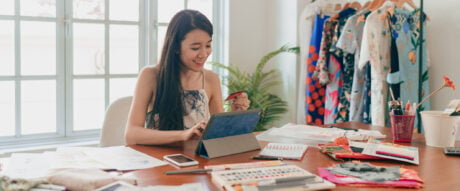 The right business credit card can help companies earn rewards, discounts and other benefits that reduce overall operational costs. Used wisely, they can help keep a business's expenses organized and improve owners' credit scores, too.